Sony Refused to Unrelease PS3 Root Code

Added: Wednesday, January 19th, 2011
Category: Bit Torrent Freedom > The Industries Of Records, Gaming, Software, Movies
Tags:ET, p2p, Torrent, Piracy, Peer To Peer, Network, Hackers, Internet, BitTorrent, Google, utorrent, bitcomet, extratorrent, 2010, www.extrattorrent.com

Lawyers of George Hotz (GeoHot), the guy responsible for discovering and posting the root key for the PlayStation 3 online, are sure that the temporary restraining order makes absolutely no sense, because the aimed root code will always be "a Google search away". Besides, they claim that jailbreaking of the PlayStation 3 should be legal since the device functions as a multimedia PC.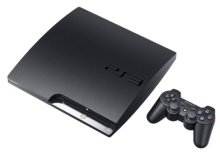 After GeoHot, who is known for helping to crack the iPhone, had published the root key of the PS3, Sony filed a demand for a temporary restraining order against further distribution of the code. In addition, the company required the guy to turn over all his storage devices containing any Circumvention Devices.

Now his attorneys are fighting back by saying that the demand is pointless in the context of the overall suit, because the jailbreak root code is already widely published online. While everyone understands that this cat won't go back in the bag, Sony admits by its own pleading that the root code in question is in the web.

Since it's obvious that it's impossible to "unrelease" the root code, it seems like the real purpose of the suit is to frighten potential jailbreakers of Sony devices. One of GeoHot's attorneys says that it's sure that this lawsuit has nothing to do with Sony attempting to protect its copyright. Instead, it is a clear attempt from the company to send a message to future jailbreakers that anyone using their hardware in a way they consider inappropriate will face legal consequences.

Besides, Hotz's lawyers question Sony's DRM-circumvention allegations. The reason for the questions is that Sony has always marketed the PlayStation 3 as a "multimedia PC" which is able to play BluRay movies, music, stream online content, browse personal pictures, and do a lot more, which can be improved by the user's ability to install 3rd party applications on the PS3. Indeed, if you have ever looked on the company's PS3 homepage, you clearly saw that PlayStation 3 is much more than just a gaming console.

Meanwhile, the company claims that the published root key has the only purpose to play pirated, copyrighted games, but doesn't allow end users to improve the non-violating aspects of the PS3 and treat the device as a computer. Whatever the reason, it's not clear what result Sony expects to achieve in the end. Even if their goal is to deter, where would you find a would-be jailbreaker who gets afraid of that?
By:
SaM
January 19th ,2011
Posted by:
Date:
Wednesday, January 19th, 2011
1

| | |
| --- | --- |
| posted by (2011-01-19 10:22:42) | |

| | |
| --- | --- |
| | Just think with the rood code game and app writers can write or port what ever they want to the PS3 and they don't have to suck Sony's.. |
2

| | |
| --- | --- |
| posted by (2011-01-19 13:42:20) | |

| | |
| --- | --- |
| | the problem here is once you make a purchase the item belongs to you. As much as the manufacter doesn't want you to alter it's product you still can. It only voids the warrenty. You have the right to do what ever you feel with any product you own as long as you do not distribute for profit or violate copyright laws. Sorry but copyright laws do not state you can't alter any personal use item if you are only doing it for personal use, it only voids warrenty. |
3

| | |
| --- | --- |
| posted by (2011-01-19 19:52:35) | |

the main problem here is that when i buy and i bought my PS3, it belongs to me, and if i wish i can do what ever i want to it. It is simply my property to do with as i please. i have not signed any agreement with Sony that prevents me from tampering with my property. I was not asked by any salesperson to read and sign a agreement that does not give me full ownership of my ps3. who ever lets this even into his courtroom is truly unfit to be a judge.

how do they say a lawyer greats the class idiot from law school? Good morning your honor!
4

| | |
| --- | --- |
| posted by (2011-01-19 23:11:30) | |

| | |
| --- | --- |
| | In an interview on G4's "Attack of the Show", GeoHot stated that he painstakingly tried to ensure that his code did not circumvent DRM. He further stated that it only allowed users to install 3rd party software and homebrews, not pirated games. |
5

| | |
| --- | --- |
| posted by (2011-01-20 10:41:30) | |

| | |
| --- | --- |
| | What has sony foaming at the mouth is they are screaming this root code allows "pirated" sony games which sony states YOU DON"T own; you pay big money to get a license from sony to play the games. Same crap Micrcrap says when you pay money for their OS; YOU DON"T OWN IT... You pay hundreds of dollars for buggy crap a license to only use it. |
6

| | |
| --- | --- |
| posted by (2011-01-20 12:14:01) | |

| | |
| --- | --- |
| | they should release it, i want to install linux on my ps3 |
7

| | |
| --- | --- |
| posted by (2011-01-20 23:29:30) | |

| | |
| --- | --- |
| | You can still install linux on ps3 just gotta j/b it lol so there is a reason to jailbreak it for a good reason, Also a good reason to j/b it to play ps1 and 2 games as well. The first ps3 did all that! but sony had to take it away. |
8

| | |
| --- | --- |
| posted by (2011-01-20 23:32:24) | |

| | |
| --- | --- |
| | It is not like i can go out and buy a new ps1 or 2,to play my old games,they dont make them any more. |
Articles Search
Most Popular Stories
Articles Categories
Articles Tags