Finnish File-Sharing Operators Sentenced to Jail and $1,000,000 Fine

Added: Saturday, January 22nd, 2011
Category: Recent Headlines Involving File Sharing > Ridiculous Criminal Trials
Tags:ET, p2p, Torrent, Piracy, Peer To Peer, Network, Hackers, Internet, BitTorrent, Google, utorrent, bitcomet, extratorrent, 2010, www.extrattorrent.com

Two individuals, who operated a large file-sharing hub, were last week found guilty of copyright infringement. Regardless of their arguments that a 2,600 member system was launched only for discussion, the admins now face a fine to pay to the IFPI of over $1 million. In addition, the court ruled they are to go to jail for 7 months in total.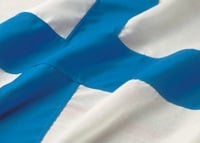 Back in 2007, following an entertainment industry investigation, Finnish police carried out a number of raids against the Direct Connect hub owners. This hub, known as Sarah's Secret Chamber, was operated similar to a BitTorrent tracker website – it was directing traffic between all its members. The hub accounted for more than 1,600 users sharing large amounts of illegal content.

Generally, the members of such network contribute their own material, pooling resources to turn the hub into a library of content. Moreover, bringing large amount of material is usually a requirement for membership. Thanks to this requirement, Sarah's Secret Chamber had quite a considerable capacity – nearly 50TB.

On a trial the IFPI equalled 50 terabytes to 750,000 unauthorized albums. Consequently, copyright holders it represents required about $2.7 million in damages. Last week a district court west of Helsinki pronounced a sentence to two of the website's operators. The court rejected the owners' claims that the website was only launched for the purposes of discussion and decided that they would have been fully aware of their users actions and, therefore, of copyright infringements taking place.

As a result, the 35yo woman faced suspended jail sentence of 4 months, while her 21yo partner received 3 months. In addition, the court ruled that the pair pay compensation to copyright owners of over $1 million, the best part of which would go to the IFPI.

In respond, a chairman of the Finnish Pirate Party, Pasi Palmulehto, said that it's just a shame to see how some private outfit gets the power to pursue people while failing to even prove any considerable loss of income or other harm made to any of its members. He pointed out that even real crimes generally don't result in such huge sums of compensation.

Indeed, this fine even surpasses what was handed down to 7 admins of the Finnish BitTorrent tracker called Finreactor, who were ordered to pay around $900,000 in damages to rights owners.


Thanks to TorrentFreak for providing the source of the article
By:
SaM
January 22nd ,2011
Posted by:
Date:
Saturday, January 22nd, 2011
1

| | |
| --- | --- |
| posted by (2011-01-23 14:48:38) | |

Unfortunately, governments seem to have cottoned on to the idea of making money out of persecting file sharers, and as a means of MASS CONTROL.

It's bad enough, in fact stinks beyond belief when this is carried out by extremely filthy rich companies backed by filthy rich lawyers.

What a corrupt world we live in!!!!
2

| | |
| --- | --- |
| posted by (2011-01-24 16:37:10) | |

| | |
| --- | --- |
| | A thought for the day: How much compensation do our troops get for losing life or limb? Get real people. |
3

| | |
| --- | --- |
| posted by (2011-01-26 06:20:34) | |

| | |
| --- | --- |
| | Out of the 750,000 copyright owners or bands or artists, does the RIAA or the IFPI or the rest of the FU2ITA's in the bandwagon really compensate all of them? Do they make a list of the music artists and send them all a check when it's all over? I highly f'in doubt it. |
4

| | |
| --- | --- |
| posted by (2011-01-26 07:01:37) | |

| | |
| --- | --- |
| | and in the meen time rapest and stick up men and white coler crime ppl run free to hurt the ppl |
Articles Search
Most Popular Stories
Articles Categories
Articles Tags