MPAA Threatened to Disconnect Google

Added: Wednesday, February 9th, 2011
Category: Recent Headlines Involving File Sharing > Current Events
Tags:ET, p2p, Torrent, Piracy, Peer To Peer, Network, Hackers, Internet, BitTorrent, Google, utorrent, bitcomet, extratorrent, 2010, www.extrattorrent.com

Within recent months, Google has been reported to receive dozens of copyright infringement notifications from the MPAA-affiliated film studios. Although such warnings are largely directed at users of the company's public Wi-Fi service, some of them still seem to be directed at employees located at its headquarters. The warning letters say that the entertainment industry is unhappy and notifies Google that it might get disconnected from the web.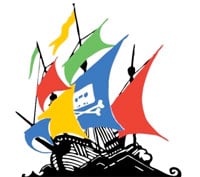 The largest movie studios and record labels constantly send out thousands of notifications to users alleged of sharing their copyrighted content through BitTorrent networks. Such notices are only meant to inform of wrongdoing, working as follows. The rights owner hires some firm to track down Internet users sharing certain files on file-sharing networks. Such firms simply join the swarm and request these files from others. After having someone sharing a piece of the file with them, the company logs the IP-address, look up the Internet service provider and automatically send it a warning.

While major part of the warnings is sent out to the largest broadband providers, asking to forward them to the users in question, Google also appears receiving quite a few. Over a hundred of those automated messages have been sent to the search giant within the past several months.

As the company offers Wi-Fi hotspots in some places, the infringers usually don't actually share content directly from Google's headquarters, but some of the notices do appear to be aimed at the company's employees. This is, at least, a very awkward situation for a search giant trying to help out the copyright holders by implementing a censorship policy towards some of the BitTorrent-related terms. It may sound funny, but Google runs the risk of losing its Internet connection, as the movie companies believe that copyright violation also means a violation of Google's ISP's terms of service and should cause a disconnection from the Internet.

A few of the warnings sent to Google's headquarters are published on ChillingEffects, so it's not clear whether the search giant has forwarded them to employees or not. Meanwhile, the most recent warnings received by Google have been sent on behalf of Columbia Pictures and Paramount Pictures for the illegal sharing of "The Green Hornet" and "The Fighter" accordingly. On the whole, the search giant has published over twenty of these notifications in the last month.

Thanks to TorrentFreak for providing the source of the article
By:
SaM
February 9th,2011
Posted by:
Date:
Wednesday, February 9th, 2011
1

| | |
| --- | --- |
| posted by (2011-02-09 16:38:28) | |

| | |
| --- | --- |
| | Tell the MPAA go to The chinese Goverment and others 3rd world countries to harrass them ! see how far it could go ! such a waste of time, spent some money on technologies to prevent it, otherwise go pray GOD |
2

| | |
| --- | --- |
| posted by (2011-02-09 17:45:28) | |

| | |
| --- | --- |
| | so the mpaa thinks they can take on google?? i really hope this goes further + gets really nasty. personally i think google would hand the mpaa their a$$e$ on a platter. |
3

| | |
| --- | --- |
| posted by (2011-02-10 00:38:56) | |

| | |
| --- | --- |
| | i think Google is big enough to take over the MPAA lol .. come on google buy them out |
4

| | |
| --- | --- |
| posted by (2011-02-10 05:53:59) | |

| | |
| --- | --- |
| | You all have to keep in mind that the MPAA has no direct authority when it comes to forcing any site to be taken down. This would be a legal battle held in court systems, and there's no way that Google or the MPAA could override a judge's decision. Only an official appeal could have a chance for overturning a ruling, but even that has its limitations depending on the level of the judge giving the ruling. If it's high enough up the chain there won't be any level of judge higher that could change the ruling. Google may have more legal pull than the MPAA due to their seemingly endless financial backings, but the MPAA can pull together with other agencies and corporations like the RIAA, BREIN, Paramount, Sony, Warner Brothers, United Artists, Lions Gate, etc. to end up with more legal pull and financial backings. So, we'll just have to wait to see how this all plays out. |
5

| | |
| --- | --- |
| posted by (2011-02-10 17:11:06) | |

SyKoTiK, you may be correct that the MPAA may be able to gather a bigger group of people, but with a bigger group comes different opinions, and google's legal team is one of the best in the world, there's no way the MPAA would be able to take them on.

And try to think of it from a judge's perspective, do you really want to use Yahoo? no way. And if it goes to Judge and Jury, there's no way the Jury would vote out google, it's just too huge. Just because it links to some web sites that the MPAA doesn't like, doesn't mean you have to remove the largest search engine in the world.
6

| | |
| --- | --- |
| posted by (2011-02-12 02:48:33) | |

| | |
| --- | --- |
| | Lets not forget the possibility that Google also supplies the Fed with personal user data, given that and the money that Google has id love to see the MPAA try to take on Google. When its all said and done it will be known as the MPA of Google, and yoy know what Google would have the whole pirate thing figured out by allowing downloads for a small reasonable fee or subscription. Wake up you freaken MPAA idiots and start making some money. |
Articles Search
Most Popular Stories
Articles Categories
Articles Tags