BitTorrent Case Judge Considered Biased

Added: Wednesday, April 6th, 2011
Category: Recent Headlines Involving File Sharing > Ridiculous Criminal Trials
Tags:ET, p2p, Torrent, Piracy, Peer To Peer, Network, Hackers, Internet, BitTorrent, Google, utorrent, bitcomet, extratorrent, 2010, www.extrattorrent.com

A short time after being appointed to a post of judge, Beryl Howell already laid down a landmark verdict enabling rights owners to send cash demands to Internet users alleged of copyright violation. Since lots of people called the decision into doubt, the investigation was held to find out that Judge Howell used to be an RIAA lobbyist, as well as the Managing Director of a pirate-chasing organization. At the very least, this hints at a conflict of interest.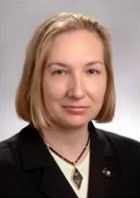 The freshly appointed U.S. District Court Judge was quick to give rights owners a legal permission to go on with their profitable settlement schemes, thus weakening the position of tens of thousands of suspected BitTorrent users, who may be absolutely innocent.

Despite the strong opposition from Internet service providers and consumer rights outfits describing the tactics as "extortion," the judge ruled in favor of the rights owners without explaining the clear reason for such conclusion. Meanwhile, the reason may hide in the career of Beryl Howell, whose resume proved that she is no stranger to copyright legislation. In fact, she helped with the drafting of a number of copyright laws like DMCA and the No Electronic Theft Act. Moreover, until 2009 she was also working as Executive Managing Director at Stroz Friedberg, a consulting organization specializing in digital crimes. The firm in question is even hosting lectures about the technology of chasing file-sharers. Another interesting fact is that this firm has lobbied extensively in Washington on behalf of the Recording Industry Association of America, which earned Stroz Friedberg over 500,000 dollars. It comes as no surprise that one of the leading lobbyists of the case was Beryl Howell, paid $415,000 within 4 years.

Considering that judges have to be objective, the information above definitely hints at a bias in judgment. The first alarm bell is the fact that Howell approved of sending out settlements to thousands of suspected BitTorrent users without first having evidence against the defendants tested in court just a week after her investiture ceremony as a judge. After this information was revealed, public understood that there may be a conflict of interest. At the very least, spending several years working for major rights owners can blur one's objectivity.

Thanks to TorrentFreak for providing the source of the article

By:
SaM
April 6th,2011
Posted by:
Date:
Wednesday, April 6th, 2011
1

| | |
| --- | --- |
| posted by (2011-04-06 17:08:07) | |

Another corrupt official in the pocket of the RIAA, no surprise really...

I expect she will deny any conflict of interests...
2

| | |
| --- | --- |
| posted by (2011-04-06 17:28:35) | |

| | |
| --- | --- |
| | what a stupid b1tch, who the fck elected her into office in the first place. doesn't make sense how they can just elect people into office that use to work with them on the cases that she gets handed to her. of course she will rule in favor without even second guessing or looking at the defense. how this b1tch dies a horrible death. lmfao |
3

| | |
| --- | --- |
| posted by (2011-04-06 19:34:35) | |

If I was the plaintiff in that case, and I found THAT out, I'd immediately demand a retrial, or appeal, on the basis of Conflict of Interest of the presiding judge. (and you'd have a good chance to win the right and to overturn the decision, based on the information provided here)

They should make a law prohibiting any JUDGE from presiding on ANY case involving an industry or organisation the judge has previously worked in or for, or had an active role in. I'd like to see how many cases got re-assigned and/or dismissed if COI was no longer ALLOWED to be a factor. (It's not supposed to be a factor NOW, but if you made it illegal, and a judge found out that by sitting a case they could face criminal charges and/or be DISBARRED ... they'd never get within 100 meters of that courtroom.)
4

| | |
| --- | --- |
| posted by (2011-04-07 00:30:19) | |

| | |
| --- | --- |
| | Actually she can be sued off the bench permanently and even be liable for damages. Who ever this case is against needs to really get some coverage on it. |
Articles Search
Most Popular Stories
Articles Categories
Articles Tags