Ex-RIAA Lobbyist Changed Her Mind On BitTorrent Lawsuits

Added: Monday, April 11th, 2011
Category: Recent Headlines Involving File Sharing > Current Events
Tags:ET, p2p, Torrent, Piracy, Peer To Peer, Network, Hackers, Internet, BitTorrent, Google, utorrent, bitcomet, extratorrent, 2010, www.extrattorrent.com

Back in March US District Court Judge laid down a landmark verdict in favor of rights owners within the ongoing mass-BitTorrent lawsuits. The decision was widely publicized at first, but then was put in doubt, as it turned out that the judge used to be a RIAA lobbyist. Now it seems like the critique has had an effect, as in new orders in the same lawsuits, the same judge has backpedaled on her earlier stance.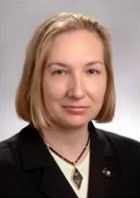 A few weeks ago, Beryl Howell gave a number of rights owners carte blanche to go on with their profitable "pay-up-or-else" schemes. Her ruling weakened the position of several thousands of suspected BitTorrent users, while some of them might be absolutely innocent.

However, the situation changed after it was discovered that Judge Beryl Howell may appear to be biased on such types of lawsuits. A quick background check revealed that the judge earned almost half a million dollars while working as a RIAA lobbyist in the past. Since her close ties to the pro-copyright outfit were widely reported in the press, it apparently has had an effect: in a couple of new orders coming out of the same lawsuits, Judge Beryl Howell has put a few restrictions on what the rights owners can and can't do.

In a number of copyright infringement cases, Judge Howell ordered the rights owners to dismiss all the cases for which they wouldn't name the accused individuals. However, the rights owners were provided with the opportunity to give a sound reason of why the defendants shouldn't be dismissed. Moreover, in all dismissed cases the copyright owners may choose to name new defendants by filing an amended complaint.

The industry observers agree that the negative attention on the judge's RIAA past could have had an effect on her decision. Now it seems like the judge, consistent with her earlier order, is trying to find another way out of these lawsuits while keeping her past pro-copyright stance in line with the present American administration's policy against copyright violation.

While the real motivations behind the decisions of Judge Howell are still unclear, the end results are more positive for the accused file-sharers than her earlier verdicts. Taking into account the thousands of dismissals taken place in recent time, it looks like the mass file-sharing lawsuits are not that profitable for the entertainment industry after all.

Thanks to TorrentFreak for providing the source of the article
By:
SaM
April 11th,2011
Posted by:
Date:
Monday, April 11th, 2011
1

| | |
| --- | --- |
| posted by (2011-04-11 18:29:38) | |

| | |
| --- | --- |
| | see, it all boils down to the money. she favored for them in the first place so she could probably get paid, it was probably a bride from the start. just goes to show how corrupt the government is already and she just made it aware even more. wtf |
2

| | |
| --- | --- |
| posted by (2011-04-11 18:43:51) | |

As I said in the previous post about this, shine a spotlight on them and watch them start backpedaling.

ALL judges should be forbidden BY LAW from presiding in cases where the judge has worked for/with, or had a prior active interest in, the principles OR THEIR INDUSTRY.
Most of the GOOD judges won't even TAKE cases where bias or conflict of interest could be perceived, and I know of two cases here (Australia) where a judge has abstained from voting on a case, or part of a case, when a surprise witness was introduced that was known to one of the judges (admittedly these were Panel decisions, not a single judge, and I'm not a legal professional ... there could be others .. I don't know)
3

| | |
| --- | --- |
| posted by (2011-04-12 05:50:26) | |

| | |
| --- | --- |
| | conflit of intrest disbar her she should of pastd the cases to someone els |
4

| | |
| --- | --- |
| posted by (2011-04-13 01:05:46) | |

She looks like the poster child for birth control?
Anyone UP to pounding her USB port?
Articles Search
Most Popular Stories
Articles Categories
Articles Tags