Portugal Will Outlaw Creative Commons

Added: Wednesday, May 11th, 2011
Category: Bit Torrent Freedom > The Right To Share
Tags:ET, p2p, Torrent, Piracy, Peer To Peer, Network, Hackers, Internet, BitTorrent, Google, utorrent, bitcomet, extratorrent, 2010, www.extrattorrent.com

Portuguese Socialist Party is going to introduce a proposal making compensation of the content owners an "inalienable and non-renunciable" right.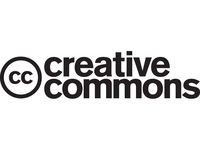 Country's Socialist Party seems to be close to introduction of the law that would put economic rights on par with moral ones. The suggestion will prohibit content creators from renouncing their right to compensation for their work. The same is true for the moral rights in the United States, where no-one can give up the right to freedom of speech or association.

Portuguese Minister of Culture announced that the suggested Law of Private Copying is calling for a few innovations, among which there is extending the application of taxes and levies on digital and analog devices and media. The innovation is explained due to the reality of the technology market, and as adoption to a wording guaranteeing a better adaptation to future technological innovations.

Another promised innovation is establishment of the "inalienable and indispensable" nature of the content creators' compensation, which is supposed to contribute to a greater and more efficient protection for both content creators and cultural creation. This is where the concerns arise. In fact, this "innovation" makes art a commodity, which can't be shared for nothing even if its owners want to.

The specific text of the draft stipulates that the content creators are granted the right to the perception of the fair compensation for their works. The compensation is charged for the reproduction of written works, in paper or in other forms, like photocopy, digitalization or similar processes.

The proposal also explains the inalienability and non-renunciability as the fact that the fair compensation of content creators is inalienable and non-renunciable, thus nulling any other contractual clause stating the contrary.

In other words, the performers won't be able to allow others to share or remix their works for free even if they don't mind. This is contrary to the Creative Commons licensing widely used by the artists all over the world. Meanwhile, the proposal doesn't specify how exactly this can benefit the content creators by making them unable to freely choose to release their works under a Creative Commons license. Apparently, the society cannot benefit from the new legislation either.
By:
SaM
May 11th,2011
Posted by:
Date:
Wednesday, May 11th, 2011
1

| | |
| --- | --- |
| posted by (2011-05-11 15:37:45) | |

| | |
| --- | --- |
| | Hmmm... I would be surprised if there is no hidden tax in there... Fair enough Creative Commons cannot benefit, but who can? |
2

| | |
| --- | --- |
| posted by (2011-05-12 02:19:08) | |

how can they make a law that it's impossible to give away something you made for free?
Thats the most stupid thing I ever heard (and there's been some real stupid suggestions from these kind of people)..
I'm wondering if this means material created in portugal only, or do they intend to expand it to things created elsewhere and freely released. Imagine a country where google chrome, firefox, uTorrent, VLC, peerblock, AVG, MBAM, foobar, winamp, and basically anything freeware and even Linux was prohibited for breaching their copyright 'laws'..
Simply idiotic...
3

| | |
| --- | --- |
| posted by (2011-05-12 05:32:19) | |

| | |
| --- | --- |
| | You all forget the key words are SOCIALIST PARTY socialists are for taxing and oppressing the people. Just another way to take from people, here in the U.S. people are falling for this shit hook line and sinker. They call it taxing the wealthy more. These nut jobs are just angry because they dont have it and they think the wealthy should just be taxed more because they think they will benefit from it. Just never happens. only the politicians benefit, and their lobbyists as well. |
4

| | |
| --- | --- |
| posted by (2011-05-13 13:44:25) | |

| | |
| --- | --- |
| | I would think CC fit in well in a socialist society... Communists embrace Linux.. Tonymengala must be right.. |
5

| | |
| --- | --- |
| posted by (2011-05-13 17:19:13) | |

| | |
| --- | --- |
| | The point is guys, Portugal is bankrupt thanks to the EU and they are simply trying to get money by any means possible. Believe it or not Germany even taxes you for the rain that falls on your roof, per square metre. It's true! |
Articles Search
Most Popular Stories
Articles Categories
Articles Tags