Copyright Outfit Management Accused of Tax Evasion

Added: Wednesday, July 13th, 2011
Category: Recent Headlines Involving File Sharing > Ridiculous Criminal Trials
Tags:ET, p2p, Torrent, Piracy, Peer To Peer, Network, Hackers, Internet, BitTorrent, Google, utorrent, bitcomet, extratorrent, 2010, www.extrattorrent.com

The International Federation of the Phonographic Industry, also known as IFPI, is usually very quick to denounce file-sharers for infringing the law when the issue is about downloading copyrighted content.

The organization is widely known for pushing for legislations like those stipulating a "three-strikes" regime in the UK (aka graduated response system) amongst other anti-piracy drafts in many countries throughout the world. However, it seems that now the shoe is finally on the other foot: a number of incriminating documents have surfaced about the outfit, which led to a few very interesting questions about the organization being raised.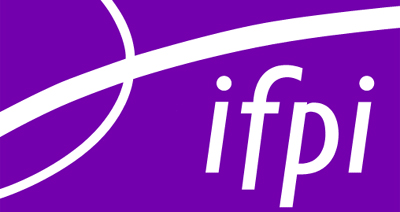 According to the German reports, top management of the International Federation of the Phonographic Industry might be a bit more red-faced today, but this has nothing to do with file-sharers downloading illegal KISS album. The German media revealed that the pro-copyright organization (which is basically a European version of the Recording Industry Association of America) is being accused of tax evasion! It was in the end of June that incriminating documents were found, related to the IFPI head Ivo Sacchi and the outfit's CEO Beat Högger. Both of them are suspected of being involved in a so-called "tax fraud".

The German tax investigators became suspicious of the outfit which was situated in the German-owned corporation as a shell company. Supposedly, this served the purpose of the unlawfully withholding German income. For example, the company was reported to be named as the IFPI, residing in Zurich back in 2009. After that, it moved to another address, which somehow appeared to refer to the same building as before. Moreover, it only accounted for two employees who were secretaries.

So, such revelations seem to become a black eye for the pro-copyright outfit. Meanwhile, industry observers wonder if this scandal is only limited to the two people from the top management of the organization or the others in the IFPI are also involved. Although the media reports do not confirm that German authorities are currently investigating, one may take into account how cash strapped some European countries are today, and decide that it's not too far fetched to believe that authorities would be very interested in pursuing the matter.
By:
SaM
July 13th,2011
Posted by:
Date:
Wednesday, July 13th, 2011
1

| | |
| --- | --- |
| posted by (2011-07-13 13:24:22) | |

| | |
| --- | --- |
| | no surprise there |
2

| | |
| --- | --- |
| posted by (2011-07-13 16:02:46) | |

Thats Capitalism for you.They are just trying to make a living off our backs by constantly ripping us off.
One rule for them, one for us. They`ll probably get away with it as long as the Government keeps the loopholes open (loopholes are open for British Tax evaders, don`t know if its the same in Germany). They need to close the loopholes but won`t cos they need em for themselves.

It will never change as long as greed is out there.
If you`ve got it you just want more.
Articles Search
Most Popular Stories
Articles Categories
Articles Tags