Canadian MPAA Renamed

Added: Thursday, July 21st, 2011
Category: Recent Headlines Involving File Sharing > Current Events
Tags:ET, p2p, Torrent, Piracy, Peer To Peer, Network, Hackers, Internet, BitTorrent, Google, utorrent, bitcomet, extratorrent, 2010, www.extrattorrent.com

Although CRIA may have been one of the most popular names of pro-copyright outfits throughout the world, the reports are saying that people soon won't be able to call it by its standard name anymore, as it has changed its name to Music Canada.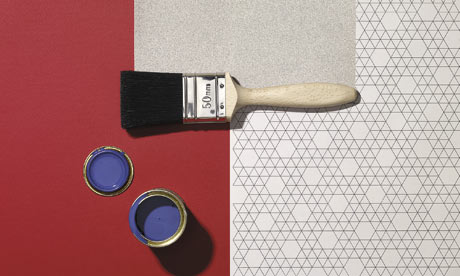 Indeed, the Canadian Recording Industry Association has made numerous headlines, but many of them were for the wrong reasons. Industry observers viewed CRIA as just the Canadian arm of the RIAA, whose influence mostly came from the big multinational record labels.

Now the media reported that the copyright organization decided to scrap its own name, changing it to Music Canada. According to the report, CRIA has been focused on copyright reform for many years in hope that their efforts would be rewarded with a modern copyright framework in the country. However, their role was also evolving, so they came to a conclusion that in order to best support their members while rebuilding the marketplace, the outfit needed an invigorated brand and direction.

Music Canada is intended to champion the music industry, starting with a new music portal which is supposed to positively reflect the music community in the country and become a comprehensive resource for both the Canadians and foreigners. In addition, beyond the music industry the outfit is expected to provide data and resources to their partners in government, media and business. As for the consumers, they will be able to find valuable information helping them find effective and legal ways to access music.

Actually, the recent events showed that CRIA changed its attitude to the idea that no marketplace can flourish unless copyright legislation that suit the entertainment industry is in place. For example, Pandora explained that licensing barriers have blocked their attempts to enter Canada. Meanwhile, the CRIA claimed that it was copyright legislation that stopped Pandora from entering the country.

As for the industry critics, they are not really convinced about the prospects of a change in CRIA's policy. Instead, they commented on the decision, saying that lots of controversial outfits changed their name with the sole purpose of casting off bad publicity. For example,
CANCOPY was renamed to Access Copyright, but they will probably have to change their name again.

Anyway, whatever the name of the outfit is, the citizens won't like if it gets Internet service providers to enforce a "three-strikes" policy in the near future.
By:
SaM
July 21th,2011
Posted by:
Date:
Thursday, July 21st, 2011
1

| | |
| --- | --- |
| posted by (2011-07-21 18:17:28) | |

| | |
| --- | --- |
| | A turd is still a turd, no matter what you call it... |
2

| | |
| --- | --- |
| posted by (2011-07-22 13:26:57) | |

| | |
| --- | --- |
| | lol... |
3

| | |
| --- | --- |
| posted by (2011-07-22 23:46:53) | |

| | |
| --- | --- |
| | Agreed! |
4

| | |
| --- | --- |
| posted by (2011-07-23 18:32:14) | |

| | |
| --- | --- |
| | a horse by any other name or color is still a horse. |
Articles Search
Most Popular Stories
Articles Categories
Articles Tags