MPAA Lost Case Against Hotfile

Added: Friday, July 22nd, 2011
Category: Recent Headlines Involving File Sharing > Ridiculous Criminal Trials
Tags:ET, p2p, Torrent, Piracy, Peer To Peer, Network, Hackers, Internet, BitTorrent, Google, utorrent, bitcomet, extratorrent, 2010, www.extrattorrent.com

Some of the entertainment industry biggest players have identified cyberlockers as the biggest threat for Hollywood in the fight against piracy. For example, the MPAA launched a lawsuit against the large cyberlocker Hotfile several months ago.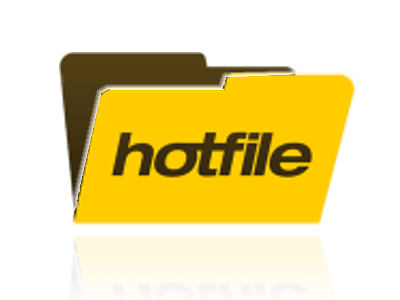 Last week a Florida's judge admitted that the hosting service didn't commit any copyright violation. However, the case goes forward in attempts to find out whether the cyberlocker holds any secondary responsibility for inducing copyright violation by its users or not.

Back in February, the entertainment industry complained that Hotfile's users uploaded and illegally shared thousands of films and TV shows, and Hotfile help them with this. Meanwhile, MPAA pointed out that the service was paying its users for uploading infringing content on the site so that the others would pay to download it. In addition, Hotfile had a "credit" system rewarding the most popular members. But despite all attempts of the MPAA to explain the facts to a Florida federal court, it didn't buy the story.

Judge Jordan agreed that Hotfile founder with a Russian name Anton Titov and Hotfile allegedly encouraged the massive copyright infringement, but at the same time, nothing in the plaintiffs' complaint alleged that Hotfile or its founder took direct steps to commit the infringement. For example, there were no allegations that the service uploaded illegal content itself, which means that under the great weight of authority, the MPAA have failed to allege direct copyright violation.

However, cyberlocker isn't completely off the hook, as the court denied the motion to dismiss a charge of secondary violation. The judge has also refused to exonerate the site owner from being personally responsible for copyright violation on Hotfile.

Earlier, in the YouTube and Veoh cases, the DMCA "safe harbor" defenses were sought to secondary violation claims in case defendants could prove they promptly took down illegal content upon notice from a rights owner. Today Hotfile also shows that it is going to seek safe harbor. Still, the MPAA is sure it will manage to establish cyberlocker's culpability through those claims, because the fact remains that the website and its operators did facilitate the theft of protected content on a staggering scale. Moreover, the MPAA claim that Hotfile profited handsomely from such activity.
By:
SaM
July 22nd,2011
Posted by:
Date:
Friday, July 22nd, 2011
1

| | |
| --- | --- |
| posted by (2011-07-22 13:25:23) | |

| | |
| --- | --- |
| | interesting |
2

| | |
| --- | --- |
| posted by (2011-07-22 14:50:16) | |

| | |
| --- | --- |
| | everything gets nuked @ hotfile we all stopped using it five months ago! |
3

| | |
| --- | --- |
| posted by (2011-07-23 18:44:32) | |

i wonder if there is still public domain music and video anymore?
i mean other than beethoven, mozart, and mary had a little lamb...
4

| | |
| --- | --- |
| posted by (2011-07-24 02:23:59) | |

| | |
| --- | --- |
| | f145hdr1v3, That's cause some folks have a very flawed moral logic that if something is digitally shared it's stealing when there is nothing physically being stolen I have not a clue how you can apply an outside moral belief of say physical possessions to digital files where digital files remain in their same respective place nothing has been lost and or stolen. |
5

| | |
| --- | --- |
| posted by (2011-07-24 04:41:23) | |

| | |
| --- | --- |
| | Stopped using five months ago? More like a year ago. At least. Fileserve, Filesonic, Wupload, Megashare, etc. are way better. |
6

| | |
| --- | --- |
| posted by (2011-07-24 04:42:34) | |

| | |
| --- | --- |
| | Rapidshare sucks now, as well. Only use it if I really, really, really have to. |
Articles Search
Most Popular Stories
Articles Categories
Articles Tags