Australian Copyright Outfit Accused of Pressuring ISPs

Added: Monday, July 25th, 2011
Category: Recent Headlines Involving File Sharing > Ridiculous Criminal Trials
Tags:ET, p2p, Torrent, Piracy, Peer To Peer, Network, Hackers, Internet, BitTorrent, Google, utorrent, bitcomet, extratorrent, 2010, www.extrattorrent.com

The Australian Pirate Party complaints that Australian Federation Against Copyright Theft, also known as AFACT, is trying to pressure Internet service providers into enforcing a "three-strikes" regime for Australian Internet subscribers.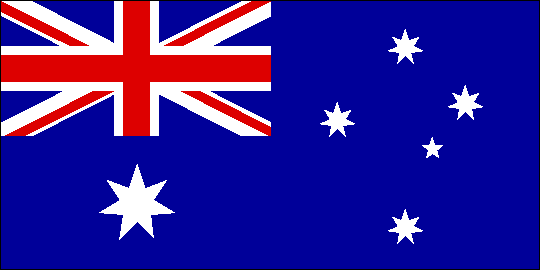 Tension between international corporations and Australian broadband providers is growing in the country. It appeared that things aren't going well for AFACT in the courts, which left the outfit seeking other options to get providers to agree to a "three-strikes" policy. The local media reported that AFACT had sent letters to broadband providers demanding that they meet their "obligations".

Among Internet service providers that received the letter in question was Exetel. This ISP, in comparison with the others, already provides some provisions in its agreement with the subscribers that suit copyright holders. For instance, Exetel has committed to forwarding any copyright infringement notices to its subscribers. After receiving three such notices, or if the ISP reasonably suspects that a subscriber is violating copyright, and the latter fails to provide a valid defence, broadband provider reserves the right to disconnect their Internet connections.

As you can see, it is clear that AFACT is pressuring broadband providers to disconnect subscribers based on mere accusations of copyright violation, which makes Australian "three-strikes" similar to the regimes established in France and seen in New Zealand.

The Pirate Party of Australia claimed that veiled threats clearly displayed the extent that international corporations would go to in their attempts to protect their outdated business models. Still, there are two possibilities as to why this is going on. Firstly, the court case isn't going well for the Australian copyright outfit, and sweating over the outcome, it may try to use new tactics. Secondly, the outfit may get some inspiration from the American newly agreed "six-strikes" regime.

Meanwhile, regardless of which possibility is true to AFACT, it seems to be not caring about addressing existing problems seen in other countries: the "graduated response system" still violates international obligations to free speech, being a basically flawed method of identifying the responsible individual. Finally, the regime is still an awful idea both politically and on the public relations front.
By:
SaM
July 25th,2011
Posted by:
Date:
Monday, July 25th, 2011
1

| | |
| --- | --- |
| posted by (2011-07-25 23:16:11) | |

| | |
| --- | --- |
| | This is stupid .. people need to die |
2

| | |
| --- | --- |
| posted by (2011-07-26 10:17:02) | |

just further proof that australia is continuing to emulate stalinist russia.
l remember a Western Australian politician on camera when asked about civil rights responded with , (and l quote), "What rights?!" nobody said a word, not then and not in the following days or weeks.
3

| | |
| --- | --- |
| posted by (2011-07-27 03:42:13) | |

| | |
| --- | --- |
| | I'm in Aus, about 12mths ago I received a copyright infringement notice from my ISP. It had come from CBS and from memory it said any further infringements (total of 3) would lead to cancellation of my service. I'm not aware if it is actually being enforced, but to be on the safe side I no longer download copyright material. Or do I????? |
4

| | |
| --- | --- |
| posted by (2011-07-27 09:48:34) | |

| | |
| --- | --- |
| | Twotwits and all others, install something like peerblock, it blocks out most of the muppets you are talking about and doesn't affect your d/l speeds. You would be amazed at how many companies try to take a peek at your comp too. Google "peerblock" and follow your nose. |
Articles Search
Most Popular Stories
Articles Categories
Articles Tags