Targets of FBI Raid Emerged

Added: Thursday, July 28th, 2011
Category: Recent Headlines Involving File Sharing > Current Events
Tags:ET, p2p, Torrent, Piracy, Peer To Peer, Network, Hackers, Internet, BitTorrent, Google, utorrent, bitcomet, extratorrent, 2010, www.extrattorrent.com

The large sweep by the FBI was carried out a few days ago, resulting in the arrest of somewhere over a dozen people. According to the initial media reports, there was no evidence that the people arrested were high-profile hackers from Anonymous. Today some hints were made on who exactly was arrested.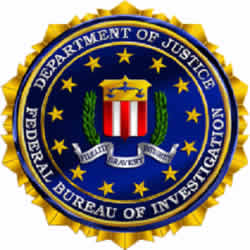 The AntiSec (AntiSecurity) movement, launched by Anonymous and LulzSec hacker groups, is liable for many major hacks that occurred within the last few months. Among their targets there are FBI contractors, police departments, political and judicial sites. For industry experts, the FBI raids were considered as their final attempt to put a lid on the threat of hacktivists in the country.

Currently, a quick look at a number of major players within the AntiSec movement and even some minor ones shows that all of them were still tweeting, including P0keu who was under a doubt at the very beginning. In addition, a few known Anonymous online services were still rolling along business as usual, which made some speculate that the FBI had done nothing more than arrest 14 or 16 script kiddies instead of the high-profile hackers they were looking for.

Today the details have emerged about one person that was caught by the FBI in Florida. According to the Central Florida Future, a student newspaper, it's Scott Matthew Arciszewski, a 21-year-old computer engineering student. The reason why he was connected to AntiSec campaign is that he was noticed discussing security issues with one of the future LulzSec targets in June. The only problem is that the guy fully admitted at the moment that he was not a security expert, but managed to write a quick guide on how to break in to the company in question following the advices found online.

The suggestions were made that Arciszewski was caught after a DNS lookup made by the FBI. However, there is a huge doubt on whether there was any evidence proving that Arciszewski was the one carrying out the attack. Anyway, looking at this particular person, one could think that it isn't a very good sign for the FBI, though there can be a different story with the remaining dozen people they caught. Indeed, it may appear that they arrested some others that have more promise, but the other identities are still unknown. Still, considering the fact that the operation of all major hacking groups has been unaffected, the picture looks not that good for the FBI right now.
By:
SaM
July 28th,2011
Posted by:
Date:
Thursday, July 28th, 2011
1

| | |
| --- | --- |
| posted by (2011-07-28 13:09:21) | |

| | |
| --- | --- |
| | Their on a fishing expedition and these script kiddies will squeal everything they know for a deal to keep being some one's jail house girlfriend.. |
2

| | |
| --- | --- |
| posted by (2011-07-30 04:13:04) | |

| | |
| --- | --- |
| | I love this chick above me for real! @1 Hugs |
3

| | |
| --- | --- |
| posted by (2011-07-30 04:45:56) | |

| | |
| --- | --- |
| | All it takes is one little rat to start talking to the feds for them to arrest more high profile hackers. Keep this in mind too, if they did snag someone who has inside knowledge on the group, they won't release their details. They could make a deal with that person. In exchange for their release, this person would be put back into the digital webscope to gather information about the key players. |
4

| | |
| --- | --- |
| posted by (2011-07-30 07:29:56) | |

| | |
| --- | --- |
| | Does this at all remind you of the 1990's. Orville any one? |
5

| | |
| --- | --- |
| posted by (2011-07-31 10:33:21) | |

In the named case above all he did was write a guide and maybe a bit of code that probably wasn't even used in the hacking, why would a professional hacker use a guide wrote by a student using widely available info, surely the hacker would know all of this anyway
This is more a case of wrong place at the wrong time, the named case could have wrote a report how to hack many sites, it just happened he was unlucky enough to write a guide how to hack into a server that then later did get hacked

If all these people are guilty of similar things than odds are not a single 1 of these have a connection with any of the big hacker groups the FBI loves so much, i dont see the FBI releasing names unless they feel they have a strong claim against these people and if the above mentioned is there strongest case i dont think the others have too much to worry about
6

| | |
| --- | --- |
| posted by (2011-08-01 15:38:24) | |

| | |
| --- | --- |
| | @3 already knows the drill. No comments required. |
Articles Search
Most Popular Stories
Articles Categories
Articles Tags