Another FBI Target Claimed Innocent

Added: Tuesday, August 2nd, 2011
Category: Bit Torrent Freedom > The Right To Share
Tags:ET, p2p, Torrent, Piracy, Peer To Peer, Network, Hackers, Internet, BitTorrent, Google, utorrent, bitcomet, extratorrent, 2010, www.extrattorrent.com

As you remember, over a dozen people were targeted in the cross country FBI raids on suspected Anonymous members. However, within a week at least three people have already stated their innocence, saying that they had no part in Anonymous hacking.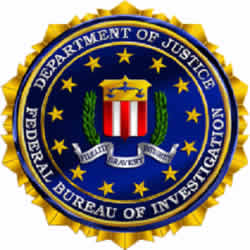 After the major sweep of hackers, a clearer picture of the kind of people arrested or raided is now being outlined. A week ago, report on Scott Matthew Arciszewski, a blogger discussing security vulnerabilities, emerged online, and a few days later the articles telling about Garrett Deming, a band singer who barely knows how to turn on his PC, came out. Today another report hit the web – a story about Drew Ellis, a Santa Rosa resident. He turned out to be one of the reported 14 people that were caught up in the FBI sweep. Drew Ellis is a 26-year-old computer programmer. He, unlike Garrett Deming, does know about hacking groups, including Anonymous, but there's no evidence he is a member of any of them.

Federal agents appeared at his door at 6 a.m. to arrest him. By the way, the FBI had raided his home before, which resulted in his computer equipment seizure. Ellis was taken to the U.S. Marshall's office in San Francisco, but was later released on bail. However, the agents made some conditions to release him – for example, the man had to agree to install monitoring software on his PC.

The computer programmer is accused of taking part in PayPal hacking, but he denied any involvement in it. Nevertheless, he admitted that he knew much about Anonymous, expressing his point of view on being a "member" or a "leader" of such hacker groups. Ellis said that he believed there were no leaders in Anonymous, but there were people who got tired of the government and corruption. So, when enough people gather in one online chat room and agree to stand up and fight against what they hate, another hacker attack occurs.

Actually, such reasoning makes sense, but there's a big difference between being aware of something and taking active part in something. It can't be a crime to know something about hacker groups – all our readers are expected to know that Anonymous can be seen as a group of people with ideas, but this doesn't make them actively involved in hacking activities.

Just as in the previous cases, it seems that the FBI simply needs more evidence then what one can see here. Indeed, if nothing is found in Ellis's hard drive proving that he really participated in the Anonymous hacking activities, it will be difficult to prosecute him.
By:
SaM
August 2nd,2011
Posted by:
Date:
Tuesday, August 2nd, 2011
1

| | |
| --- | --- |
| posted by (2011-08-04 01:24:02) | |

| | |
| --- | --- |
| | if it acts like a duck; now is it a duck? |
2

| | |
| --- | --- |
| posted by (2011-08-05 15:16:21) | |

| | |
| --- | --- |
| | Now the battle begins... "If they find..."? Lesson(s) from this case is to becarful of the company and profession you keep and choose respectively.In due time, its impact maybe positive or negative. As its been said, the man who wants to commit suicide has the initiative.My prayer is that may the God of Jacob strenghten him through this ordeal, AMEN! No sermon today, just a comment. |
3

| | |
| --- | --- |
| posted by (2011-08-06 10:38:25) | |

guilty until you prove you are innocent...
its the american nightmare... no more american dream except for immigrants from third world countries... anything is an improvement to them, even living in the US. but americans are leaving and moving to indonesia and the philippines to get away from the nightmare there...
they all have the pre 1980 image of america in their mind, and its totally wrong. that america does not exist and hasn't for 30 years.
Articles Search
Most Popular Stories
Articles Categories
Articles Tags