Multinational Companies Were Easily Cracked

Added: Monday, August 22nd, 2011
Category: Recent Headlines Involving File Sharing > Current Events
Tags:ET, p2p, Torrent, Piracy, Peer To Peer, Network, Hackers, Internet, BitTorrent, Google, utorrent, bitcomet, extratorrent, 2010, www.extrattorrent.com

The recent hacking convention, which took place in Las Vegas and can be considered the largest worldwide, blamed the fact that the largest corporations can be easily cracked because their employees are poorly trained in security.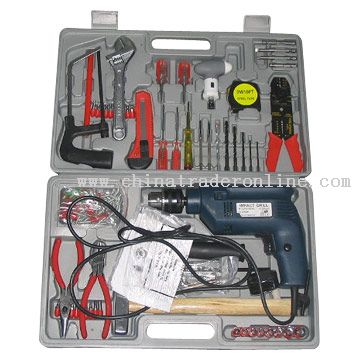 According to the media reports, the hacking convention revealed a very interesting fact. The hackers participating in the Defcon competitions, which have been carried out over the weekend, found it extremely easy in most cases to trick the workers at a number of the largest American corporations to reveal data which could be used in organizing cyber attacks against the companies.

Indeed, in many cases, the companies' employees were easily fooled into using their corporate PCs for browsing certain sites suggested by the hackers. For example, one of the hackers pretended to be an employee for a corporation's IT department. As a result, he has successfully persuaded one of the company workers to provide him with information on the configuration of the computer. This information would help a hacker find out which type of malware would work best on that computer.

Of all the companies targeted by the hackers, Oracle appeared to be the worst offender. It turned out that the staff of this corporation was really keen to help the contestants load malware into their network. In fact, more information was handed over by the Oracle employees than any other entity. Ironically enough, the company got its start over thirty years ago by such activity as selling secure databases to the Central Intelligence Agency!

Aside from Oracle, there were a lot of other multinational corporations that were considered easy to crack. For example, other companies that gave away too much included famous Apple, Symantec, AT&T, Verizon Communications, ConAgra Foods, United Airlines, Deltair Lines, United Continental, and so on.

The event in question was the second time when Defcon has held a so-called "social engineering" contest. The hackers taking part in the contest had to obtain some specific data from their targets, like how the corporation backs up and secures its information, wireless network use, as well as the names of the entities providing them with on-site security, toner and copier paper.

By:
SaM
August 22nd,2011
Posted by:
Date:
Monday, August 22nd, 2011
1

| | |
| --- | --- |
| posted by (2011-08-22 21:01:08) | |

| | |
| --- | --- |
| | Just can't stop laughing when I read this, Hahahahahahahahahahahahaha |
2

| | |
| --- | --- |
| posted by (2011-08-23 13:38:32) | |

| | |
| --- | --- |
| | Me2 hahaha. |
3

| | |
| --- | --- |
| posted by (2011-08-23 13:42:22) | |

| | |
| --- | --- |
| | brilliant |
4

| | |
| --- | --- |
| posted by (2011-08-24 23:48:01) | |

| | |
| --- | --- |
| | cool |
Articles Search
Most Popular Stories
Articles Categories
Articles Tags