Canadian Surveillance Law Clarified

Added: Friday, August 26th, 2011
Category: Recent Headlines Involving File Sharing > Ridiculous Criminal Trials
Tags:ET, p2p, Torrent, Piracy, Peer To Peer, Network, Hackers, Internet, BitTorrent, Google, utorrent, bitcomet, extratorrent, 2010, www.extrattorrent.com

Recent report suggested that Canada was facing a piece of online surveillance legislation which would simply eliminate all due process. That's why the industry experts decided to offer some clarification on the current situation in Canada.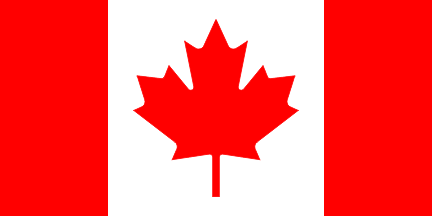 According to the report from Naked Security, Canada is currently considering a bill that would generally eliminate due process and bring in surveillance making American-style surveillance seem a very open transparent process. The report in question pointed to Bill C-52, which appeared to be not current legislation, but old one, which died on the order paper soon after the last election. Indeed, the paper reads "40th Parliament", while the current parliament is the 41st parliament. However, this can only be obvious to the Canadians.

By the way, the surveillance law at the time was actually 3 bills – C-50, C-51, and C-52. The suggested legislation was very complex and dealt with a lot of issues, and the discussed bill C-52 could only give a sense of 1/3 of what was being actually proposed. Like bill C-52, the two other bills also died on the order paper, saving the Canadians from very bad legislation that would undoubtedly undermine civil liberties in the country.

Although the author of the Naked Security report said that it's what was being mulled in government, but not what was tabled, the words are still pushing it to say that the contents of Bill C-52 is exactly what was being mulled. Meanwhile, there were speculations that a lot of what was being considered in the C-52 bill might as well be rolled in to an omnibus crime bill in the next session of the Canadian parliament. The public feared that the suggested law would be pushed through quickly without considering the flaws of previous attempted bill.

The same concern was expressed by industry experts in their open letter to the government, where they urged not to put ordinary citizens against their own government. Still, if you don't know exactly what the crime bill contains, it's difficult to argue on its specifics. All you can do is look at the earlier legislation and ask the government not to destroy your civil rights by reinserting the type of law found in the C-52 into the crime bill. Meanwhile, it is quite hard to fault the online reports causing panic among the Canadians.
By:
SaM
August 26th,2011
Posted by:
Date:
Friday, August 26th, 2011
1

| | |
| --- | --- |
| posted by (2011-08-28 15:41:03) | |

| | |
| --- | --- |
| | Thx Sam for the ''specifics'' Us Canadiens cant seem to chew gum and write at the same time : ( |
Articles Search
Most Popular Stories
Articles Categories
Articles Tags