Universal Sued Romanian TV Broadcaster

Added: Sunday, August 28th, 2011
Category: Recent Headlines Involving File Sharing > Ridiculous Criminal Trials
Tags:ET, p2p, Torrent, Piracy, Peer To Peer, Network, Hackers, Internet, BitTorrent, Google, utorrent, bitcomet, extratorrent, 2010, www.extrattorrent.com

A Romanian broadcaster has been recently sued by the international branch of Universal Studios. The movie studio is demanding over $11 million from the Romanian-based TV broadcaster. The above mentioned amount represents the license fees that should have been paid by TV Romania for several films and TV shows provided to the broadcaster.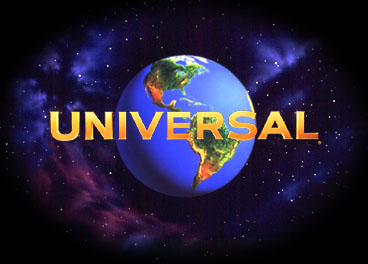 A week ago a lawsuit was filed in Los Angeles Superior Court, under which Societatea Romana de Televisiune (also known to Romanians as TV Romania) is accused of failing to meet the terms of their 5-year, 9-month contract concluded with Universal Studios International. According to the contract, the Romanian broadcaster had obtained the rights to broadcast a number of movies and TV shows, among which there were Do the Right Thing, About a Boy, 8 Mile, 30 Rock and Battlestar Galactica. The content was acquired for broadcast on stations in Moldova and Romania, but TV Romania for some reason didn't make the payments in time. Earlier in 2011, the Universal Studios International, subsidiary of Netherlands-based NBC Universal, already complained that TV Romania only managed to cough up a tiny amount of payments, which wasn't nearly enough, according to the movie studio.

TV Romania is accused of breaching of the contract with Universal, as it is said in the lawsuit filed by Linda Burrow, David Zaft and Lennette Lee from Los Angeles law firm called Caldwell Leslie & Proctor, who have also filed a declaratory relief on behalf of Universal Studios International. The lawsuit in question was launched last Tuesday in the Los Angeles Supreme Court by Universal Studios International.

According to an official statement, the responsibility for the contract concluded between the Universal and TV Romania actually belongs to the former officials of the Romanian National Broadcaster. TV Romania claimed that the contract in question was started back in 2004 and currently contains very strict clauses for the broadcaster. For example, TV Romania now has the obligation to purchase series as long as they are produced, which is not what they were looking for. As one can see, the position taken by the TV broadcaster reveals that one of the most costly financial engagements in the field of the licensing films is the one connected with NBC Universal.
By:
SaM
August 28th,2011
Posted by:
Date:
Sunday, August 28th, 2011
1

| | |
| --- | --- |
| posted by (2011-08-28 20:30:41) | |

| | |
| --- | --- |
| | all the movie studios go to hell, greedy bastards..never satisfied of their hunger of money.. |
2

| | |
| --- | --- |
| posted by (2011-08-28 20:37:42) | |

| | |
| --- | --- |
| | yeah i'm from romania-TV Romania is a very small tv channel,don't know if they will get any penny from them |
3

| | |
| --- | --- |
| posted by (2011-08-28 20:56:59) | |

| | |
| --- | --- |
| | maybe they realized those movies, etc were not worth that much, |
4

| | |
| --- | --- |
| posted by (2011-08-28 21:07:54) | |

| | |
| --- | --- |
| | good luck on getting tv-romania to show up in an l.a. court |
5

| | |
| --- | --- |
| posted by (2011-08-29 23:35:41) | |

| | |
| --- | --- |
| | america is renaging on trillions of dollars at the minute.and there moaning at a tiny poor country like romania.capitalists .... them .greedy ........ |
6

| | |
| --- | --- |
| posted by (2011-08-30 13:56:58) | |

| | |
| --- | --- |
| | Universal has so much already they could buy Romania, the whole country, if they really wanted to. |
7

| | |
| --- | --- |
| posted by (2011-08-30 16:04:32) | |

| | |
| --- | --- |
| | If the folks in Romania signed the deal, they should honor it and pay their dam bill! The amount of money Universal has or how greedy the industry may or may not be has nothing to do with it. They agreed to a deal and thus they should pay what they agreed to pay. |
8

| | |
| --- | --- |
| posted by (2012-07-29 05:47:18) | |

| | |
| --- | --- |
| | UNIVERSAL IS BEST FOR ME! |
Articles Search
Most Popular Stories
Articles Categories
Articles Tags