French Hadopi Still Held Back

Added: Tuesday, November 1st, 2011
Category: Recent Headlines Involving File Sharing > Current Events
Tags:ET, p2p, Torrent, Piracy, Peer To Peer, Network, Hackers, Internet, BitTorrent, Google, utorrent, bitcomet, extratorrent, 2010, www.extrattorrent.com

Trident Media Guard, also known as TMG, is an anti-piracy outfit contracted with the French government. The organization is engaged into monitoring pirates in accordance with the "Hadopi" three-strikes regime. However, this past spring the news emerged about vulnerabilities found within the outfit's official website.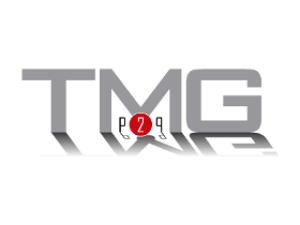 CNIL is the French authority liable for ensuring that information privacy law works. It was tasked to investigate the security matter. Within the investigation, Trident Media Guard's Internet connections with the Hadopi outfit were held back. Nevertheless, further data on violators is still to be gathered and sent through the postal system on DVD. Local media has already reported that CNIL has told Trident Media Guard to fix their systems by the 16th of September. As you can see, the deadline has already passed, and CNIL has made an announcement, saying that TMG detailed the procedures introduced to improve the security of the outfit's information system.

The authority mentioned that the company's changes were considered satisfactory and that Trident Media Guard is again within the legal boundaries, i.e. their work is done. Finally, the outfit's Internet connection with Hadopi will be restored. However, the company's credibility won't be restored that easily, at least in the public eye. Of course, this situation will have an impact on copyright owners, too. According to the French copyright legislation, before copyright owners are able to collect IP addresses of illegal file-sharers, they have to ask and obtain an approval from the authorities.

Up to date, four copyright owners outfits – ALPA, SACEM/SDRM, SCPP, and SPPF – filed an application describing the security measures Trident Media Guard was demanded to follow on to obtain this approval. However, it turned out that the outfit didn't comply with all those requirements, and even the copyright owners organizations didn't. For example, they claimed they would audit Trident Media Guard every quarter, and failed to do so.

Since these pro-copyright outfits were directly in touch with the CNIL authority, and are legally speaking in charge of the gathering the IP addresses, these organizations may be found in violation of their pre-approval promises themselves.

By:
SaM
November 1st,2011
Posted by:
Date:
Tuesday, November 1st, 2011
No comments
Articles Search
Most Popular Stories
Articles Categories
Articles Tags