Internet Father Said Web Wasn't a Human Right

Added: Wednesday, January 11th, 2012
Category: Recent Headlines Involving File Sharing > Current Events
Tags:ET, p2p, Torrent, Piracy, Peer To Peer, Network, Hackers, Internet, BitTorrent, Google, utorrent, bitcomet, extratorrent, 2010, www.extrattorrent.com

Vint Cerf, also known as the Father of the Internet, since he was a program manager for the US Department of Defense Advanced Research Projects Agency while it has been developing TCP/IP, claimed that the web wasn't a human right. Thus, he agrees with the US government that believes that the web is all right if the users aren't pirating copyrighted content.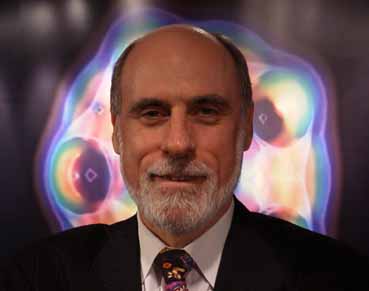 Vint Cerf explained that the recent Arab Spring demonstrations thrived thanks to thousands of people who managed to participate, which they could have never done without the ability that the web offers. Cerf also dismissed courts and parliaments in such states as France and Estonia that have pronounced online access a human right, claiming that while such things were well meaning they missed a true point of technology: it is an enabler of rights, not a right itself.

Cerf believes that there was a high bar for something to be called a human right. For example, people have to deal with things like freedom from torture and that of conscience before getting to things like access to the web. That's why putting technology into this exalted category complicates things. Indeed, it' easier to talk about critical freedoms like freedom of speech and that of access to data which don't have to be bound to any specific technology.

Vint Cerf believes that access to the web is simply an instrument for obtaining something more important. For instance, people don't talk about a "right" to a phone, even if it regards the idea of "universal service". Meanwhile, the Internet has granted a very accessible and egalitarian platform for creating, sharing and obtaining data on a global scale. As a result, people have new ways to exercise their rights.

The web should be regarded as an instrument to improve the human condition, while appreciating the human rights that deserve protection. However, people shouldn't pretend that access itself is a right of that kind. Although it sounds OK, in fact Cerf means that a digital divide is acceptable, since people with technology are working to make life better for others.

In response, Sir Tim Berners-Lee claimed that people have become so reliant on the Internet that it should really be a right to have access to it. Although it is possible to live without the Internet, the difference between people having connection to it and those who don't is growing bigger. Experts believe that now it has reached a point where Internet use is a basic human right.
By:
SaM
January 11th,2012
Posted by:
Date:
Wednesday, January 11th, 2012
1

| | |
| --- | --- |
| posted by (2012-01-11 11:07:17) | |

| | |
| --- | --- |
| | Great Information about net rules |
2

| | |
| --- | --- |
| posted by (2012-01-11 12:23:53) | |

| | |
| --- | --- |
| | That is what they say about car ownership; just try and take away my car then and see what happens.. |
3

| | |
| --- | --- |
| posted by (2012-01-11 16:30:33) | |

| | |
| --- | --- |
| | people can live without food and water for weeks, but we consider that human rights. The point being its no fairer to classify "Freedom of Speach" as a right, But then put tape over the mouths of everyone to stop them from speaking. Which is exactly what there doing and trying to do. |
4

| | |
| --- | --- |
| posted by (2012-01-11 20:17:13) | |

| | |
| --- | --- |
| | What is with that funky looking background and his pedo looking grin? Probly some hidden occult meaning to the background pic and as for this muppet claiming the net is not a right, what he is basically saying is it is a privilage and they can remove it from you if they deem fit! |
5

| | |
| --- | --- |
| posted by (2012-01-11 20:29:09) | |

| | |
| --- | --- |
| | Well that just makes me twice as glad I live in the Netherlands, where the government do actually think internet access is a human right, and make sure everyone has internet, they even give people on social welfare extra money specially for internet access. |
6

| | |
| --- | --- |
| posted by (2012-01-11 20:48:48) | |

to the comment posted above regarding ppl can live with out food or water for weeks....you need to go back to school and take biology....cause the Human body can't survive with out water for more than 3-4 days or you will dye of dehydration!

free speech has been dead for years...there just not enforcing anything as of yet be cause it will cause a big stink. more laws must change before they can take ALL rights away from anybody.

like for example...if i make a comment on a movie like say i disliked missions imposable ghost protocol....Im considered to be breaking the law for 2 reasons.....one the use of a copyrighted name Im infringing...and 2 technically Im not freely allowed to voice my opinion on the subject.

and FYI to this dumass that claims he is the father of the internet.....BBS (bulletin board systems) was the start of the internet.
7

| | |
| --- | --- |
| posted by (2012-01-12 00:18:13) | |

| | |
| --- | --- |
| | Yuppers. depends a bit on how malnourished you were going into it, but you cant go long w/o water esp, This man.. did not create the internet, nor what he says fact. LOL. .Muppets, Agreed.. the pic is disturbing, He can go eat a bag of hotdogs! |
8

| | |
| --- | --- |
| posted by (2012-01-12 03:06:31) | |

| | |
| --- | --- |
| | This guy is just mad and venting because he can't pick up little boys online anymore. |
9

| | |
| --- | --- |
| posted by (2012-01-12 07:34:59) | |

Vint Cerf was only one of a team that developed the TP/IP protocol SOFTWARE we use today. He had nothing to do with the hardware end of it.
He isn't the father of the internet AL GORE made that stupid claim..LMFAO...
The internet was mainly designed as a way to keep communications open if we and maybe we will nuke ourselves.
That look on his face kinda looks like he blasted his but trumpet and they haven't figured out where the stink came from yet..
10

| | |
| --- | --- |
| posted by (2012-01-13 01:22:40) | |

| | |
| --- | --- |
| | As far as I'm concerned the web is to share data etc, etc....intially to Uni's up and down America............simple but highly effective form of Communication.......and Communication is POWER!!!...........POWER TO THE PEOPLE............LOL!!!! |
11

| | |
| --- | --- |
| posted by (2012-01-13 01:29:46) | |

"since people with technology are working to make life better for others".

for who?.....themselves of course.....certainly doin the Planet no good is it...............
12

| | |
| --- | --- |
| posted by (2012-01-13 23:32:16) | |

Who really cares what he says?
America might have a big stick but the extratorrent news feed shows just how little power America actually has over the internet, oh they could try pulling something like China with the great firewall, might even work too, get Americans scared enough and they'll do all sought of stupid things, look at the last 10 years.
But you really think the rest of the world will follow like sheep?
China and Russia will put out free counter measures just to get up Americas nose, the WWW would be restricted from basic American users but if your stupid enough to let your government dictate what you can and cant do then that's your own look out, if you keep hiding behind your "Constitution" then sooner or later your gonna realise there just words on paper.
Ohh and to the people who I'm SURE are going to start spouting some patriotic rubbish, if you really think your free and that you have a voice actually spend just 10 minutes before you post here browsing some of the new laws America have pushed through in the last, hell! just the last 2 years and compare it to what you know about your "constitution".


Anyway I think the internet more like a car, you shouldn't get behind the wheel if you don't know how to drive.
13

| | |
| --- | --- |
| posted by (2012-01-16 04:45:21) | |

| | |
| --- | --- |
| | wat a gimp..........can only imagine wat this guy gets upto in his gimpteaser gear.......... |
Articles Search
Most Popular Stories
Articles Categories
Articles Tags