UK Approved Extradition of Linking Site Owner

Added: Friday, March 16th, 2012
Category: Recent Headlines Involving File Sharing > Ridiculous Criminal Trials
Tags:ET, p2p, Torrent, Piracy, Peer To Peer, Network, Hackers, Internet, BitTorrent, Google, utorrent, bitcomet, extratorrent, 2010, www.extrattorrent.com

While the Prime Minister of the United Kingdom is making headlines by flying out to visit the US President, there is another case in the news which may better explain the particular relationship the United Kingdom has with the US – at least, more clearly than a cursory flight on Air Force One to watch a basketball game.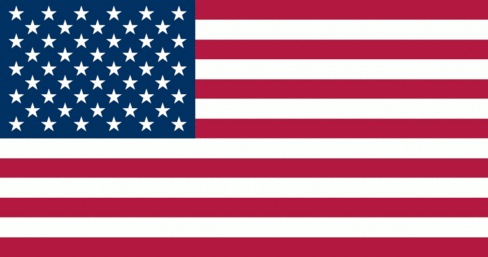 Richard O'Dwyer, the 23-year-old student from Sheffield and the founder of TVShark service, is accused of copyright infringement on a large scale. Today he had his extradition approved by the Home Secretary Theresa May. During the interview to the local media, O'Dwyer's mother, Julia, warned that this extradition approval would set a dangerous precedent for more British citizens to risk finding themselves on a plane to the United States to face trial.

Julia said that her son's life, including his studies, work opportunities, and financial security, was being disrupted, for no-one knows how long, just because the British government failed to introduce the much needed changes to the extradition law. She called it "being sold down the river by the UK government". Earlier, Julia said in the interview that if the US authorities could come for Richard, they can come for anyone else.

Although the servers of O'Dwyer's TVShark were located outside the United States, the entertainment industry still pushed for harsh sentencing. Richard's online service didn't actually host any illegal material – it only linked to other sites.

O'Dwyer's case is similar to that of Gary McKinnon, suffering from Asperger's syndrome. McKinnon is also under threat of extradition to the US. Although his defense team claimed that their client was just looking for evidence of extraterrestrial life, an American ambassador still claimed that McKinnon faced extradition to the US.
By:
SaM
March 16th,2012
Posted by:
Date:
Friday, March 16th, 2012
1

| | |
| --- | --- |
| posted by (2012-03-16 15:45:46) | |

| | |
| --- | --- |
| | david cameron needs to get his tongue out of obamas asswhole.grow some bollocks cameron |
2

| | |
| --- | --- |
| posted by (2012-03-16 17:24:05) | |

This is just pathetic Bazzer said it very well in my opion lol the UK Govt needs to get out of Obamas ass and grow a pair.
If this keeps happening to lots of other British people I can see things getting out of control pretty quickly British people can get pretty unfriendly lol.
3

| | |
| --- | --- |
| posted by (2012-03-16 20:40:15) | |

| | |
| --- | --- |
| | it's not all bad, i mean if your gonna get thrown in the clink it may as well be one where you can get outside in the sunshine to tend to your shower acquired injuries. And he might get a chance to see a bit of hollywood as he flies over, every uploaders mecca. |
4

| | |
| --- | --- |
| posted by (2012-03-17 00:10:02) | |

| | |
| --- | --- |
| | hes go to the USA to put a hole in one problem is he couldnt find it even if there is hair around it..as for the lad from sheffield that is so wrong !tvshark is or was based outside the bermuda triangle !they have no grounds stay put he should . |
5

| | |
| --- | --- |
| posted by (2012-03-17 02:42:54) | |

It's well nigh time the UK stopped sucking Obama's b*ll ocks!

As for Home Secretary Theresa May she's about as much sense as a sack of potatoes and far less use. And where is William Hague in all this, after all he's Foreign Secretary, or has he been wined and dined by too many US 'dignitaries'?

We should have law and ruling that in exceptional extradition cases involving UK citizens that each case is debated and voted on in Parliament.

MOST countries PROTECT their own citizens!
6

| | |
| --- | --- |
| posted by (2012-03-18 04:51:08) | |

What another load of Crap! I feel for all UK citizens, it seems that the government is bowing down to large US corporations.
This bloke did host files and was only an indexing service? His service was not on any servers in The US, yet when the US decide they want reimbursement for so called theft(copyright infringement)They attack another non US citizen to bring them to trial under laws of another country.
unfortunately America is going to loose face to the rest of the world - they have made some very bad decisions in the last few years, there country is in recession there dollar is the lowest it has been and now the big businesses are feeling the pinch so they are pursuing these ridiculous court cases to gather money from people in other countries who in most cases have not broken any laws in either country?
7

| | |
| --- | --- |
| posted by (2012-03-18 14:09:37) | |

QUOTE

Although the servers of O'Dwyer's TVShark were located outside the United States, the entertainment industry still pushed for harsh sentencing. Richard's online service didn't actually host any illegal material – it only linked to other sites.

So if this is the case and he was only supplying the links, then it is obvious, the YANKS should be taking Richards isp to court for ONLY supplying the links to Richard ,Cameroon your a k*** m8
8

| | |
| --- | --- |
| posted by (2012-03-18 16:40:50) | |

| | |
| --- | --- |
| | ITS BULLSHIT HE SHOULD NOT BE EXTRADITED TO THE US.AND YEA WE ARE ALL SCREWED IF THEY WANT YOU THEY CAN JUST COME GET YOU WTF CAMERON YOU ASSWIPE YOU F--KED ON US AS SOON AS YOU WENT INTO OFFICE |
9

| | |
| --- | --- |
| posted by (2012-03-18 18:45:07) | |

| | |
| --- | --- |
| | i feel sorry for the people of the U.K you are so expandable, somebody should remind mr. Richard O'Dwyer that the U.S as the death penalty and they torture people. |
10

| | |
| --- | --- |
| posted by (2012-03-19 11:45:48) | |

| | |
| --- | --- |
| | the UK government likes the taste of american shit |
11

| | |
| --- | --- |
| posted by (2012-03-19 14:34:30) | |

| | |
| --- | --- |
| | Uk citizen here never felt the urge to comment before but all the comments above your all right this story fills me with so much rage its just another example of our government bending us over why do we continue to let these politicians get away with it time and gain i think them and the people of this country have forgot the politicians work for us its about time we had a uprising and maybe then they would take notice that they cannot continually sell us out without repercussions like one of the comments above said how can they send him to America when he hasn't committed any crime let alone in there country who put them in charge of justice of the world sorry for the rant. |
12

| | |
| --- | --- |
| posted by (2012-03-19 18:24:09) | |

| | |
| --- | --- |
| | This country needs Guy Fawkes 2, ASAP. |
13

| | |
| --- | --- |
| posted by (2012-03-23 00:46:14) | |

| | |
| --- | --- |
| | ..remember remember the 5th of november.. |
Articles Search
Most Popular Stories
Articles Categories
Articles Tags