Police Seized MegaUpload Founder's Assets Illegally

Added: Wednesday, March 21st, 2012
Category: Bit Torrent Freedom > The Right To Share
Tags:ET, p2p, Torrent, Piracy, Peer To Peer, Network, Hackers, Internet, BitTorrent, Google, utorrent, bitcomet, extratorrent, 2010, www.extrattorrent.com

The police of New Zealand turned out to have applied for the wrong court order when seizing Kim Dotcom's assets. Today it looks like the country's government might be demanded by the court to return MegaUpload founder all his belongings.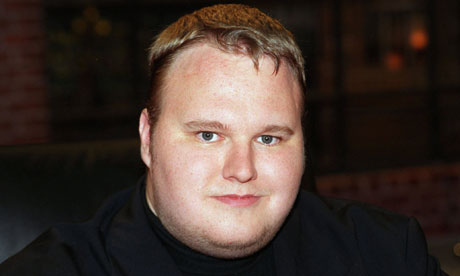 Kiwi police were so keen to please the creative industry and arrest Kim Dotcom that they have made a serious procedural error before seizing the assets of the cyberlocker's owner. Kim Dotcom was arrested at his residence outside Auckland this past January at the request of the US government.

The Department of Justice of the United States, acting as the official police force of the creative industry, claimed that Kim Dotcom was the mastermind of a criminal entity helping the public pirate copyrighted content.

During the raid on the MegaUpload founder's house, police were seen removing cash, cars, jet skis, artwork and a lot of other valuables from the residence. The coppers have closed down the MegaUpload file-sharing website and put Dotcom to prison, where he had to stay until being released on bail last month.

The matter is that the police originally filed for the wrong kind of restraining order, because they believed they should have gone for the type not allowing Kim for a court hearing before the seizure. However, the court reckons that they could allow Dotcom to have had a day in court first. Actually, they could have arrested Kim and after that had the hearing. Now the country's press announced that the New Zealand court has ruled the restraining order enabling police to seize Dotcom's assets "null and void".

The country's attorney general will have to review all mistakes relating to the Dotcom's arrest. Now there's a chance that MegaUpload founder will win, and his lawyers will have to prove that the police acted without good faith with the procedural error occurring. Actually, this might come down to just rushing to convict an individual on the American government's say so, thinking that Dotcom must be guilty because the Feds of the United States say so. That's exactly what the New Zealand judiciary might take a dim view of. The facts speak for themselves: the country's court has already let Kim out on bail, although the United States did not want that to happen.

By:
SaM
March 21st,2012
Posted by:
Date:
Wednesday, March 21st, 2012
1

| | |
| --- | --- |
| posted by (2012-03-21 13:37:41) | |

| | |
| --- | --- |
| | anyone who changes there name to dotcom, doesn't deserve any respect sorry...muppet |
2

| | |
| --- | --- |
| posted by (2012-03-21 14:29:19) | |

I think that the constant slamming of the U.S.A. and it's government is getting a little out of hand in these articles. No
disrespect to the writer, but care should be taken that OPINIONS should not creep into an article that is provided for informational purposes. If that is the case maybe the section should be renamed as an opinion section. The real villain here is corporate greed and money, not America in general. Let's not also forget the blame that rests on the laws and governments of those foreign countries that choose to go along with enforcement of these policies. There is plenty of blame to go around. This one sided opinionating is getting to be annoying.
3

| | |
| --- | --- |
| posted by (2012-03-21 14:31:41) | |

| | |
| --- | --- |
| | Everyone in NZ knows this is all BS what's happening to Kim dotcom. Our government takes it up the ass when it comes to Hollywood. Hence the 3 strikes law. The real reason megaupload is a threat is simply because he was creating a online model that would allow musicians to sell their music directly to the audience cutting out greedy corporates. And for this we salute you! |
4

| | |
| --- | --- |
| posted by (2012-03-21 14:42:29) | |

One more thing that I feel I should mention, it just so happens that the majority of material pirated originates from the
U.S., so naturally the resistance to have that happen will come from this country. If it were any other country, say India,
that produced most of the movies, games, and music that people pirate, it wouldn't be any different. Just a different
country pushing for laws and enforcement, greed recognizes no lines separating countries nowadays.
5

| | |
| --- | --- |
| posted by (2012-03-21 14:51:44) | |

| | |
| --- | --- |
| | may have changed his name bords but muppet or not hes richer than YOU and ME so let him have at it |
6

| | |
| --- | --- |
| posted by (2012-03-21 15:55:54) | |

@brods73:

Would it be better if he changed his name to Rashmit Parbinderbindarlender? Next, you'll claim that people with weight issues don't deserve any respect either. Then, it'll be people with excessive amounts of money, then those with different skin tones/colors....where does it end?

Please refrain from showing your bigotry and obviously skewed sense of character assessment.

"....a rose by any other name..."


@Bigdad47:

The U.S. keeps getting slammed because it is the central hub from which radiates the vast majority of controlling measures with respects to file-sharing, torrenting, copyright "violations", not to mention trying to control the Internet as a whole, and therefore, by association, the minds of the general populace.

MPAA, RIAA, Chris Dodd.....there is not enough room here or time to explain why the U.S. is bashed so often.

Then there is the whole U.S. Foreign Policy that is single-handedly MIS-shaping the world as we know and have known it.

Need I go on, or are your patriotic glasses (similar to beer-goggles, only worse - at least you can leave the next morning after a fuzzy drinking one-nighter) so set into your head that you can't see outside the horse-blinders you are wearing?

Truth and facts simply are what they are. How we perceive them, or whether they offend us is a function of our (your) sensitivity and character.

That does not take away from the simple truths and facts.

Sorry bud, your country is the harbinger of many of the ills of modern global society. A well-spring if you will.

The reporting here seems to be one-sided only because governments (yes, especially the U.S. government and it's lobbyists, business partners/campaign contributers, etc) and big businesses have been presenting a one-sided viewpoint from THEIR side only, loudly and for so long that we NEED the information from the other side of the spectrum to balance the equation so people are COMPLETELY informed.

Show us any different and we (I) will retract my statements and offer you my most genuine and humble apologies.
7

| | |
| --- | --- |
| posted by (2012-03-21 16:20:44) | |

I didn't mean my comments to actually defend any entity in particular. I only wanted to point to the fact that an article
on this site should be just that, an article, and not an opinion piece meant to sway others or to create bad feelings for
either side of the fence. I must also point out that I was referring to the category of pirating and it's enforcement
and not to other broad political subjects which are another matter entirely, and should always be saved for a more
appropriate place for discussion. Patriotism has nothing to do with what I intended to say. I think people should be provided with facts that will allow them to make up their own minds. I will also restate my opinion that if the majority
of pirated material came from any other country the same heavy handed approach would be taken, only by a different
group of greedy people.
8

| | |
| --- | --- |
| posted by (2012-03-21 16:55:50) | |

I don't think articles on ET are or should be treated as "news" per say. They are informational and I think if SaM wants to put his opinion or spin on it he should be able to. May be it would be helpful if he said, "In my opinion." But either way this is not CNN or Fox news (Both of which put their spin on articles as well)
I have contributed articles to ET in the past as well and as far as I know anyone can submit an article and put their own spin on it.
9

| | |
| --- | --- |
| posted by (2012-03-21 17:06:05) | |

@ Bigdad47:

Your talking about ideological reporting, which is rare and is going the way of the Dodo, so to speak.

Get off your high horse and read between the lines. As I mentioned in my previous post, please get past your obvious sensitivity and patriotic ego and see the greater picture.

Political "subjects" are inextricably intertwined with so-called "...category of pirating and it's enforcement...", and therefore SHOULD be discussed and IS appropriate for this discussion.

Politics and Piracy are not mutually exclusive, regardless of foolish attempts to separate the two.

Patriotism has EVERYTHING to do with the topic at hand! The U.S. government is run by big business, which in turn is fomenting this heavy-handed change, which in turn affects Internet users.... again, please re-read my previous post re: horse-blinders and understanding the bigger picture.

You are operating of a series of "ifs"....IF it was from India....If it was from another country.

Well, it's not and it's the U.S. at the moment so suck it up and deal.

If you can't stand the heat, leave the kitchen. You are trying to defend the raging fire behind you as it begins to singe your back.

How intelligent and impartial is that?

China and India are trying to control their own people/countries....America is trying to control/dominate the world (that includes the Internet).

Open your mind and eyes. Please.

Am I the only one who believes that unless you are well informed and are not spreading misinformation (very dangerous, though the U.S. government are masters of this), that it is better to keep your mouth shut (and opinions stated as facts) and be thought a fool than to open it (write your "facts") and remove all doubt.
10

| | |
| --- | --- |
| posted by (2012-03-21 19:00:54) | |

| | |
| --- | --- |
| | @ OpenMinder, I'm with you all the way on this one. Most Americans simply don't realise why they are globally disliked, or can't accept that their Government doesn't and indeed shouldn't rule the world, especially using the bully boy tactics that they employ. |
11

| | |
| --- | --- |
| posted by (2012-03-21 19:22:23) | |

yes gotta admit it im with open minder on this one.
Im from the uk and we feel the burn of the American politics here all the time i like America and face it they do tend to make better shows than us but i do wish our government had more balls to stand up to them instead of just bending over.
and Kim dotcom should be get his possessions back immediately and i hope he wins and sues the police for wrongful arrest and imprisonment after all what crime has he even committed? and if he has committed a crime did he commit it in America if not then what gives them the right to pursue him ?
12

| | |
| --- | --- |
| posted by (2012-03-21 21:18:02) | |

| | |
| --- | --- |
| | what you dont realize since you dont live here!!!!!!!! there is in fact a civil war going on in the united states currently. also please remember which party is in power currently here. and when did all this crazy shit start exactly? who was elected in the united states ? who changed all the rules in a dramatic way? also who does the entertainment industry support with no holds barred? i think you know the answer. also please tell me the name of your country and ill name about 10,000 things screwed up about it.!! and next time your in trouble please dont call us to protect you. stop watching our movies, stop listening to our music, stop useing our software, and solve your own damn problems with your worthless euro.. stop asking us for money, food, weapons and even toothpaste your piece of crap. im angry also they are takeing all our stuff away, and so is 50 percent of the other people who live in united states. believe me the crap is getting downright crazy here with the fights between the first 50 percent and the other 50 percent of our population. im a nobody here but dont slam the little guy with the rest of the bloodsuckers.. so shove that up your euro or arab hole!!!!!!!!!!!!!! |
13

| | |
| --- | --- |
| posted by (2012-03-21 21:21:53) | |

| | |
| --- | --- |
| | I dont like the way my government has just BENT OVER for these yanks. Sure dot com anot the most honest person in the world but come on... Alicia keys husband did he get aressted dont think so. Just a crock of crap. Dot com will get his stuff back and wont be going anywhere, Unless he says F@#k this s@#thole and moves to australia. Which he may well do after being treated like crap |
14

| | |
| --- | --- |
| posted by (2012-03-21 21:24:41) | |

| | |
| --- | --- |
| | Also at bigdad47 i think you will find indian movies get pirated as much as the yankie ones |
15

| | |
| --- | --- |
| posted by (2012-03-21 21:26:25) | |

Please forgive if my postings seem anti-American, as they are not. In fact, I appreciate America for many things & reasons, just not their foreign policy(ies) nor for the fact that the corporations (read: government) are running roughshod over their citizens as well as the rest of the world at large.

Some may cry foul at that statement, and state that people want to come to America, which is true. Mostly because all the monies that have been siphoned over the decades and centuries have all flowed from these countries as a result of suspect and often immoral acts of "business". China, Africa, the Middle East, Afghanistan....take your pick.

The resulting oppressive poverty forces them to come to try and reclaim some of what should have rightfully been theirs to begin with.

Even ants are not as devious - they farm aphids and in turn keep them safe from predators....a symbiotic relationship that we seem to lack with one another, let alone our environment. That's another topic entirely.

Dotcom should be free to do business as he sees fit, until a world body intervenes or at least contacts him to discuss his actions or lack thereof.

We really are on a precipice here as a species (read: global society), given the nature
of what is about to happen with our liberties on a global scale, and it is a very slippery slope.

Sorry for the lengthy posts...I will condense in later ones as time goes on.

Thanks for reading & good job as usual Sam!
16

| | |
| --- | --- |
| posted by (2012-03-21 22:24:15) | |

| | |
| --- | --- |
| | LOL give it back pig lmao, the keys administration wont like it, warner bros wont be send his christmas prezy hahahaha |
17

| | |
| --- | --- |
| posted by (2012-03-22 01:05:10) | |

@tictac23:

This is getting somewhat off topic, but...

Civil war? Please. I don't see militia (civilians arming for defensive resistance) armed to overthrow government military in the name of free speech or free Internet.

Dramatic embellishment only obfuscates the issue(s), not illuminates them. This has nothing to do with the current administration - they are simply continuing on the foundations of previous (generally Republican but both are at fault, really) administrations, namely that of the Bush eras (both Jr. and Sr.) as well as the Reagan era. This is when the proliferation of corporate strangleholding really took flight (in modern economics).

I thought Americans knew and were proud of their history?

Typical ego-centric and arrogant attitude you have. America is not the savior of the world, unless you call creating turmoil and situations to enable the "riding in" and playing the hero (only the real actions are the concessions - trading "help" for economic concessions ... read: control). Please get off your high horse, cowboy.

Myself, I am your neighbour and rarely watch any of your shows, listen to your music or use mcuh if any of your software or products for the most part (ex. NOD32 - Czech software).

Your "things" are a result of the foundation of money wrested from the underdeveloped parts of the world, yet of course you claim them as your own.

Typical ego-centric, arrogant and bigotted unveiled racism - thanks for proving my point. (see your "...arab hole..." line - classy, btw).

Good luck naming 5 or 10 things about my country (Canada) when your eyes are only focused inward (except to watch out for terrorists....but the hands that were holding the sticks that stirred the "bees" of the Middle East up are largely from your country).

America has its merits and many things to appreciate and respect, but actions like the topic of this article....not so much.
18

| | |
| --- | --- |
| posted by (2012-03-22 04:07:22) | |

| | |
| --- | --- |
| | what does it all matter ,its info we read it if we want we give a comment thats all i see it as ,no one has to read it no one has to like it ,just go with it is how i look at it we have no control over what he did or did not do and i would change my name to what ever the hell i wanted if i could also ,lifes too short everyone to worry about crap just live and let live .... i wuv you all and no i am not being rascist i am being normal and different all at the same time lol |
19

| | |
| --- | --- |
| posted by (2012-03-22 04:46:19) | |

| | |
| --- | --- |
| | Wow, an electrifying topic no doubt. Anyway you slice it the point I would like to make is that No one should be presumed guilty without a fair trial. Yeah, the US is corrupt and full of shit, tell me something we don't know. I'm pretty sure that the Judge in this case probably get's kick backs like Judges in the US do. He's probably taking payoffs. Money talks, sorry if I'm offending anyone but just look at some history...Remember a President named Kennedy? His father Robert made his money bootlegging Scotch and to this day if you buy a 5th of scotch a percentage goes to the Kennedy's. Just saying....good can come from bad, and bad can come from good. Just bear in mind that a person should not be branded guilty as they did to dot.com. Like a witch hunt. He's just providing the means it's folks like me that are really doing the Dloading. I am a professional musician and have made my money. Download my stuff freely, just watch out for the publishers they get the lion's share. Peace, Citizen's of the World. |
20

| | |
| --- | --- |
| posted by (2012-03-22 13:03:19) | |

You can stay on topic or go off topic, i dont care.
If you dont like others opinion then try to put in your point of view, dont go calling americans, britons, indians and everyone stupid blah blah.So instead of pointing fingers try to have a peaceful discussion.

None of the countries in the world are perfect, each and everyone one of them are fked up at some or the other place. Corruption is not an invention of a country but it of some men,n its till being carried out by most of us now.And its the masses who have brought it on themselves.

We are pirates and we are illegally sharing things, there is no excuse for that.
Actions will be taken upon us, and america is in the forefront bcoz that is where it all started, now spreadin all over the world. So try to keep ur self from being caught.

And as for Dotcom, he got caught bcoz some pirates used his platform (megaupload) for piracy, and its the same thing as parents are held responsible if a 7 year old kid goes on a shoot out at his school. I dont think any of the parents teach that into there kid to go shoot them down.

Nyways My only request BE CIVIL!
21

| | |
| --- | --- |
| posted by (2012-03-22 13:22:00) | |

Tic Tac 23 = Typical Narrow Minded uneducated American

Here's a few facts about your amazing country - which provides the world with all of tv & Film, All of the music & SOftware (joke)

1980's: U.S Train osama Bin Laden & fellow Terroists to kills soviets, CIA gives them $3 Billion
1982: U.S Provides Billions in aid to saddam Hussein for Weapons to Kill Iranians
1983: White house secretly gives Iran Wepons to kill Iraqis
1990: Iraq invades Kuwait with weapons from u.s
1991: U.S Enter Iraq, Bomb Iraq on a weekly Basis
2000-2001: U.S gives Taliban-Ruled Afghanistan $245 Million in "AID"
Sept 11, 2001: Osama Bin Laden uses his expert CIA training to murder 3,000 people

i think this would have a lot to do with why people have issues with america, due to their stupidity & greed which cause the rest of the world issues


But back to the point.... Were on a TORRENT SITE, where your reading a article on a TORRENT SITE, not torrents them selves but most torrent sites are illegal, so why would who ever writes the articles, opinionate & back the government side of the debate?

if torrents die then so does our freedom (of what's left)
22

| | |
| --- | --- |
| posted by (2012-03-22 14:11:35) | |

@Bigdad47.........the united states is NOT were everything is pirated!! most of everything pirated on the web comes out of CHINA. and this has already been proven before this even got posted. but any way according to so called LAW about 90% of everything on the web is illegal.
but you must not have ever heard the real reason y mega upload was shut down and piracy had very little to do with it.
23

| | |
| --- | --- |
| posted by (2012-03-22 14:25:22) | |

| | |
| --- | --- |
| | Hi tic tac 23. A few more things.America was supported by palistine during ww2 so they could keep their country Betrayed. Vietnam war was started by a lie about an illegal attack in the bay of tonkin to give the americans a reason to fight commies. Still havent found weapons of mass destruction another lie to start a war. Pearl harbour bullshit Americans (supposed on leave) in american planes armed with american munitions & American fuel were killing Japans pilots flying out of China in the 1930s. Usa had virtually declared war remember flying tigers. Also just of late US soldier kills afgans on rampage if he kills civillians in that country shouldnt he stand trial there oh no gotto bend over & get buggerd by US goverment & military again. He is a war criminal. ok suck that up |
24

| | |
| --- | --- |
| posted by (2012-03-22 14:40:19) | |

| | |
| --- | --- |
| | oh somthing I forgot the Buick police cars in Detroit & some other forces are actually Holden commodores made in Australia & imported to the motor city Ha Ha Ha lol |
25

| | |
| --- | --- |
| posted by (2012-03-22 20:20:08) | |

@OpenMind: The problem with US history is that the general populous only knows what they teach in school, if that. They don't take the time to look into things. They don't like doing their own research. E.G. How many Americans know that the eugenics tha the Nazis based their's off of started in the US?

The US has gone to hell in a hand basket over the past decade+, and yes, business aren't helping that any. And the fact that they passed Citizens United, the NDAA, the Patriot Act (that was already in play), and probably countless others I haven't looked into yet, as much as I hate quote a crappy Star Wars movie but: "So this is how democracy dies, with thunderous applaus." Not direct quote I don't think, but I've only watched that movie like twice.

I will give more Americans credit than previously though, as there are quite a few that have started paying more attention to things, but sadly as long as the 1% are allowed to buy and control anyone with power, and keep hold of the majority of the countries money, things aren't going to change for the better any time soon. I mean, come on, when I actually could get a job, I was paying around 23% of taxes making around 12-15k$ a year. Mitt Romney who was making a hell of a lot more than that was only paying 13%. And yet there are people making what I made that think that's fair.

I haven't like the way this country has been going for a long time now, and unless something changes, it's going to keep getting worse.

Why does the US get all this flack? Because, like lawyers, most the time we deserve it.
26

| | |
| --- | --- |
| posted by (2012-03-22 21:45:03) | |

| | |
| --- | --- |
| | @ twistie 24. they were assembled in america, like the manaro rebadged as some peice of GM crap |
27

| | |
| --- | --- |
| posted by (2012-03-22 21:52:15) | |

| | |
| --- | --- |
| | Also mr Dot-com got aa living allowence fron the court of $60,000 pm granted yesterday. whilst his assets and cash are seized they do not gain intrest. so the govenment is also ripping him off NICE... so he is losing around 45000 per month in intrest. NZ Justice sux beleive me ive been to court enough to know this... |
28

| | |
| --- | --- |
| posted by (2012-03-22 22:04:23) | |

| | |
| --- | --- |
| | @ tictac23...So we should stop watching 'YOUR' movies,listening to 'YOUR' music and using 'YOUR' software then..Fair enough sir but in that case how about you stop using 'OUR' bloody languge...Sorry everyone else that my first post had to be a jibe at someone but sometimes you find people out there with their heads so far up their own arse that you just have to help them pull it back out again.. |
29

| | |
| --- | --- |
| posted by (2012-03-23 00:40:47) | |

@tictac23 Guess what, I DO live here, and you are definitely one of the people who give this country a bad name. Most the places we've been to in the past decade didn't ASK us to help them, we went because apparently we think we're such [email protected]$$3$ that we have to police the whole freaking world even though we can't even get our own shite together. I think you need to learn the history of your own country and know what's going on in your own country before you open your mouth again. And it's not a civil war that's going on, it's called classwarfare.

So, whether I agree with all the other foreigners (from my perspective) on here or not, allow me to personally apologize for this idiot even though it's not my fault he's an idiot.
30

| | |
| --- | --- |
| posted by (2012-03-23 03:17:46) | |

1.im with OpenMinder and 19ShadY90 on this one
2.tictac23 you a stupid idiot
31

| | |
| --- | --- |
| posted by (2012-03-23 18:51:44) | |

Great discussions and opinions, folks! This is definitely a heated topic, though I am somewhat surprised not to see MenaHunie around to argue for the U.S.

I've been lurking around these forums for some time now to get a feel of the folks here...and really enjoy the posters comments for the most part. Greatly appreciated comments everyone!
32

| | |
| --- | --- |
| posted by (2012-03-24 00:00:08) | |

| | |
| --- | --- |
| | All you people bashing the U.S. is funny |
Articles Search
Most Popular Stories
Articles Categories
Articles Tags