New Platform for Freelancers, Content Creators and Businesses

Added: Friday, April 13th, 2012
Category: Recent Headlines Involving File Sharing > Current Events
Tags:ET, p2p, Torrent, Piracy, Peer To Peer, Network, Hackers, Internet, BitTorrent, Google, utorrent, bitcomet, extratorrent, 2010, www.extrattorrent.com

FileQu is a recently launched Internet-based file-sharing and storage platform. Its creators have decided to build a communications bridge between freelancers, musicians, small businesses, and everyone else using the web.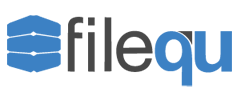 Created by Bonheur Media, the new service is a fully customizable file-sharing platform which provides its users with possibility to easily and securely upload, store, and share files with anyone else online. The service is fully customizable, which means that you will be able to add your corporate logo, select colors and themes, and do whatever you want to make your business look how you want it to.

The platform is using an enhanced method of sharing files, but this isn't all. You won't even have to install software on your PC in order to view or upload files, because everything can be done via your account.

In addition, Bonheur Media has incorporated a user-friendly e-mail sharing system that will allow users to invite and share files with someone outside of their accounts by providing that individual with a secure link through e-mail for instant file downloads.

The Chief Executive Officer of Bonheur Medias and founder of FileQu, Ignacio Garcia-Huidobro, added that the system in question would also allow users to set an expiration date on the invitations they sent out. In other words, when the invitation expires, it won't be valid any longer, and the invited user won't be allowed to view the file any longer as well. The company is sure that its users will be absolutely satisfied. The platform isn't free, it is currently offering a price tag of $4.99 per month, which will provide you with 100GB storage limit, 2GB upload limit, and many other features.
By:
SaM
April 13th,2012
Posted by:
Date:
Friday, April 13th, 2012
1

| | |
| --- | --- |
| posted by (2012-04-14 04:48:11) | |

| | |
| --- | --- |
| | Every thing take $$and time, nothing is free; I found out and the little BiT that ones donate; well seems like a drop in the bucket; "thanks for the ones who donate there services"; for each other Good luck to anyone who wants to set out with a plan. |
2

| | |
| --- | --- |
| posted by (2012-04-16 07:37:46) | |

I don't understand a word of what you just said. lol

Anywho, it sounds good, but a 2GB upload limit? They just shot themselves in the financial foot with that. Nobody wants limitations on services anymore, be it bandwidth or "minutes" on phones.
Articles Search
Most Popular Stories
Articles Categories
Articles Tags