Avatar To Beat Titanic !!

Added: Tuesday, January 26th, 2010
Category: Bit Torrent Freedom > Movie Reviews
Tags:ET, Help, p2p, Torrent, Piracy, Peer To Peer, , BitTorrent, .torrent, hollywood, utorrent, bitcomet, avatar, extratorrent.com, titanic, boxoffice

The controversial and the most loved film, "Avatar", directed by James Cameron, has now became the second highest-grossing movie of all time as even in its sixth weekend of release, there could be seen barely 16-percent drop. It's still doing really good at the box offices. It seems like none can apply brakes over this continuous success and a great influence of "Avatar".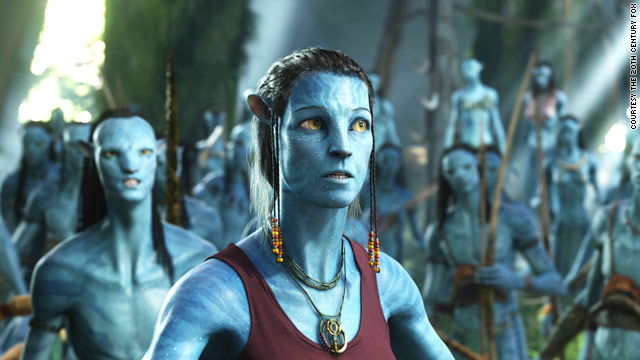 If we compare it with other films, then the new releases are nowhere near it and none of them seems to have much future. Newly released, "Legion" is also not looking good on box offices and even got a "C-" as Cinema score. It seems like not much positive results are to be seen from it. This weekend, "Avatar" collected more $36 and made a $552.8 million mark and came just ahead of "The Dark Knight" which collected $533.3 million. It's going straight forwardly to beat and top Titanic's $600.8 million if this barely drops in release continues even up to 20-percent range by mid-February. Avatar is just $7 million behind Titanic and is concluded as the second-highest grossing movie of all time at $1.8 billion.



Another Newly release, "The Tooth Fairy," starring Dwayne Johnson, earned better Cinema score that is "A-" and holding fourth place which collected $14.5 million till now.



Nascent studios CBS Film's "Extraordinary Measures", the Harrison Ford/Brendan Fraser medical sentimental film didn't do even fine as audience didn't liked it that much and the connection couldn't be formed. For a three-day frame, it just earned $7 million and stood at seventh place and seems to be out soon by next-weekend from the top list after the arrival of "When in Rome", a Disney comedy, which would come opposite to "Edge of Darkness", an R-rated revenge drama film, Directed by Mel Gibson.



Apart from these failures, "The Book of Eli" and "The Lovely Bones" are still on a strong performance at the box offices in their second week. "The Book of Eli" landed on third place after a 48 percent drop and earned an additional $17 million and totaled at $62 million. The same drop percent that's 48% is experienced in "The Lovely Bones" and brought its total earnings at $32 million.



"Sherlock Holmes" also made its place at sixth one after adding $7.1 million and "Alvin and the Chipmunks: The Squeakquel" landed on eighth place which earned $6.5 million.



Some other films were stepped out of the top list and that were "It's Complicated" which earned $6.2 million and "The Spy Next Door" which earned only $4.7 million.



Worldwide, "Avatar" seems to be claiming for its crown for the biggest international release that's just replacing the earlier biggest-gross flick "Titanic".



Lots of studios are sure about it and expressed them for this outstanding success of "Avatar". The News Corp-owned studio is one of them that said, "Avatar has sold $1.541 billion worth of tickets worldwide during its unbroken six-week reign, and was a day or so away from surpassing the seemingly insurmountable $1.843 billion racked up by "Titanic" in 1997-1998."



Moreover Twentieth Century Fox said, "The international portion stands at $1.288 billion, eclipsing the $1.242 billion haul of 'Titanic'. In North American, 'Avatar' may have to wait up to two weeks to sink the $601 million total of 'Titanic'."



Even according to Imax Corp, $134 million worth of tickets have been sold out worldwide by its bid-screen engagements.



"Avatar" has already set its records and its sure and clear that its going to be another iceberg that would hit "Titanic" soon.

By:-
EMUworld
January 26, 2010Posted by:
Date:
Tuesday, January 26th, 2010
1

| | |
| --- | --- |
| posted by (2010-01-26 17:41:30) | |

| | |
| --- | --- |
| | Thnx for the info EMU.......... |
2

| | |
| --- | --- |
| posted by (2010-01-26 17:45:09) | |

| | |
| --- | --- |
| | Gud Read Thanx EMUworld!!! |
3

| | |
| --- | --- |
| posted by (2010-01-26 18:21:44) | |

| | |
| --- | --- |
| | hehehe shouldnt be hard....movies are double the price nowadays then back then |
4

| | |
| --- | --- |
| posted by (2010-01-26 18:23:42) | |

| | |
| --- | --- |
| | TERRIL has a point,,i never thought:))) |
5

| | |
| --- | --- |
| posted by (2010-01-26 18:25:33) | |

| | |
| --- | --- |
| | A funny note, the closest Imax theater to me is 58 miles and I called them back in December and they said that they would not be showing Avatar in their Imax. I did see it in the Imax but I had to drive much further. I think that James Cameron has definitely solidified his directing career of Huge Budget, Huge Box office take ins. He also said this on an American talk show about when they finished Avatar. "We all said that if this made money we would do a sequel." Let's just hope it doesn't take another 4 years. Thanks for the article. |
6

| | |
| --- | --- |
| posted by (2010-01-26 19:16:20) | |

Right Terrell, & there's more ppl & 3D is jumpin off on this planet now, lol. B/c of the recession & more ppl trying to get away thru films, Cameron's timing w/ Avatar's fantasy world was perfect timing. The film made ppl suicidal. Someone should do a peice on that,

The Avatar effect: Movie-goers feel depressed and even suicidal at not being able to visit utopian alien planet

Read more: http://www.dailymail.co.uk/news/article-1242409/The-Avatar-effect-Movie-goers-feel-depressed-suicidal-able-visit-utopian-alien-planet.html#ixzz0dkTuIWDS
7

| | |
| --- | --- |
| posted by (2010-01-26 19:31:59) | |

| | |
| --- | --- |
| | thats messed up heh |
8

| | |
| --- | --- |
| posted by (2010-01-26 21:30:34) | |

| | |
| --- | --- |
| | I don't know, I don't think it will beat Titanic. But I suppose if it's going strong like this and if Avatar stays in theaters for another few weeks, I suppose it can reach Titanic's mark or surpass to become world #1. And @ bluepeas comment: that's just hilarious to me how they become so suicidal with these movies giving them ideas that reality sucks lol. There are a lot of movies out there that people off themselves because of - for example, the not-so-new-movie-but-still-somewhat-new-movie "2012" gave people "suicidal thoughts." But I suppose for that movie it could be true as after I watched it I felt a bit sad & depressed, but for the whole Avatar reason, yeah that's a stupid reason. All though, Titanic was a movie that made you sad and possibly cry, but I don't remember anything about suicidal jabber for that movie the entire time. |
9

| | |
| --- | --- |
| posted by (2010-01-27 03:51:28) | |

| | |
| --- | --- |
| | thanx for the read Emu & Sam........... |
10

| | |
| --- | --- |
| posted by (2010-01-27 04:37:23) | |

| | |
| --- | --- |
| | it was announced a little while ago on yahoo movies that Avatar has in fact past titanic officially in 37 days. Wonder how high it will get. and they say illegal downloading hurts movies and music. isnt this proof that that is total bs......... |
11

| | |
| --- | --- |
| posted by (2010-01-27 07:06:20) | |

| | |
| --- | --- |
| | complete and solid proof that illegal downloading doesn t harm the industry ! lazy directors and crap movies that you couldn t care either way about are whats destroying the industry ! but i m sure peter jackson would tell you otherwise whats that saying "if you can't do the job right, find someone to blame your failures on " |
12

| | |
| --- | --- |
| posted by (2010-01-27 10:13:11) | |

| | |
| --- | --- |
| | hell yeah love the film watched it about 4 times now the best film ive seen by far in a loooooooong time steffi:)x |
13

| | |
| --- | --- |
| posted by (2010-01-27 20:46:05) | |

| | |
| --- | --- |
| | I'm going to rip this with full 5.1 surround soon as I get the disk, then see what it looks like on a 50inch TV... |
14

| | |
| --- | --- |
| posted by (2010-01-27 21:09:48) | |

| | |
| --- | --- |
| | nice article thanks |
15

| | |
| --- | --- |
| posted by (2010-01-28 01:44:46) | |

| | |
| --- | --- |
| | Hehe, nice post, but it wont be number one for long, probably in the near future someone will make something even more better. >;D |
16

| | |
| --- | --- |
| posted by (2010-01-29 16:11:03) | |

| | |
| --- | --- |
| | thanks for the infor |
Articles Search
Most Popular Stories
Articles Categories
Articles Tags