America Delayed 6-Strikes

Added: Saturday, May 26th, 2012
Category: Bit Torrent Freedom > The Right To Share
Tags:ET, p2p, Torrent, Piracy, Peer To Peer, Network, Hackers, Internet, BitTorrent, Google, utorrent, bitcomet, extratorrent, 2010, www.extrattorrent.com

Once the entertainment industry and all of the country's largest broadband providers reach an agreement, millions of BitTorrent users in the United States will be monitored by the RIAA and MPAA.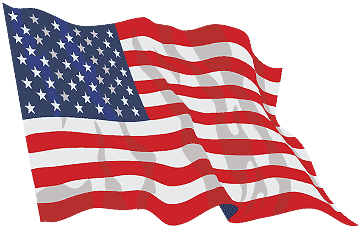 The agreement in question says that people caught sharing copyrighted files will get several notifications, and eventually be punished if they don't stop infringing. Such measures were supposed to kick-start last July, but they had to wait, because the involved parties did not meet the deadline.

In the nearest future, the Center for Copyright Information will start hunting and tracking down copyright infringers, thanks to an agreement between the US entertainment industries and the broadband providers. The parties have negotiated a system designed to warn and eventually stop copyright violators. After 6 notifications, Internet service providers could take a series of repressive measures, including "chocking the Internet pipe" and temporary disconnections.

This plan was announced as "Copyright Alters" a year ago. The deadline passed, but the measures are still not implemented. The CCI said that the dates mentioned in the Memorandum of Understanding weren't hard deadlines. Instead, they were supposed to keep the outfit on track to have the Copyright Alert System up as soon as possible. They also claimed that they weren't going to launch until they were confident that the regime is consumer-friendly and could be implemented in a manner consistent with all their goals. The implementation is expected to start later this year.

The industry has already selected a 3rd-party company to monitor BitTorrent swarms, but doesn't want to disclose the names. According to the agreement, the "technology partner" in question will be tested by another independent expert.

As for the ISPs, they have to implement a system able to keep track of all the sent notifications. Such database won't be stored centrally in order to ensure the subscribers' privacy. Verizon, for example, agreed that copyright violation is not right and through the suggested voluntary consumer-friendly system, the ISP believes it can educate its subscribers and offer them access to legitimate alternatives.

Verizon points out that this program can offer the best approach to the problem of unauthorized file-sharing while respecting the privacy and rights of the Internet users.
By:
SaM
May 26th,2012
Posted by:
Date:
Saturday, May 26th, 2012
1

| | |
| --- | --- |
| posted by (2012-05-26 20:13:16) | |

| | |
| --- | --- |
| | we need to get the tor people and the bittorrent people to site down in a room and set up a onion network torrent software to stop all this media bull. |
2

| | |
| --- | --- |
| posted by (2012-05-26 20:15:57) | |

please they didn't delay a dam thing. they can't do anything about infringing cause it really isn't breaking a law at all. they are just mad cause they cant learn to live with out billions of dollars. so they are gona try to take matters in to there own hands and in the long run they will be the ones getting in to trouble, cause monitoring connections is in violation of a lot of federal laws UNLESS you got a warrant! you can monitor the bandwidth but NOT the date going thru. the reason y some ppl get infringement notes or letters is because some ISP's have a agreement with some corporations to auto flag file names.
but honestly.....I don't really care if they take my internet away from me as then I just don't have to put up with my ISP's stupid crap any more.
but no matter how hard they try they will NOT get any money out of me!
the best approach to all this crap is to LOWER prices and give ppl jobs! but no that's not gona make billions for the movie and music producers! so that's completely out of the question!
3

| | |
| --- | --- |
| posted by (2012-05-26 20:19:21) | |

| | |
| --- | --- |
| | first letter i get from my ISP i'll call and threaten them. second one i'll terminate my subscription with them indefinitely!! |
4

| | |
| --- | --- |
| posted by (2012-05-26 22:05:33) | |

Clamo: True what you say. They have not delayed anything; they have run smack into what is called the wiretapping laws of this country.
Also there is a huge legal and civil liability the ISP's will face when all they get from these so called copyright holders claims of DCMA violations with no actual proof of a violation happening - they downloaded the file from the violator as proof.
Anyone getting an alleged violation letter needs to respond back to the originator of this letter informing them they need to provide PROOF of the alleged violation. NOT an IP address file name and date and time; BUT the actual file and all documentation as to how the file was obtained and by who. This is called discovery under the law and they have to comply or face legal serious ones themselves.
This so called delay isn't one; just their POS lawyers trying to figure out a way to cover their azz because of what I just opined.

I know this is a long post but Lawyers and USERS - YOU need to point out in a court WITH A JURY that if YOU are sue for DOWNLOADING how in the heck do YOU cause the plaintiff all these millions of dollars of BS damages and monetary loss? It is in fact only YOU that has the file due to YOU downloading it.
Then you offer to pay the RETAIL price of each file they claim and have proof? They reject it them you show in court YOU bought the files and have them with you with a receipt at Walwort bargain bin for 4-5.00 each or they were streamed from Netflix at 8.00 monthly fee. The jury and judge would see YO tried to resolve this before court but the plaintiff would not;m THAT makes the plaintiff look really really bad.
The laws for copyright violation needs to be changed and updated; these laws in many countries are for COMMERCIAL piracy - copying and sale for profit; NOT for people who download a file and have their lives ruined. If the law was changed where as I previously mentioned that the user is only liable for the retail value of the file you will see allot of these cases disappear and mostly be handled in small claims court. Many of these trolling POS lawyers would have no incentive due to monetary reasons to do their parasitic work; suing you and I and wasting everyone's money including the copyright holder's. The only one's benefiting out of all this is the Lawyer's who are oinking all the way to the bank...
5

| | |
| --- | --- |
| posted by (2012-05-26 22:56:05) | |

| | |
| --- | --- |
| | @ #4 well said my friend ..... |
6

| | |
| --- | --- |
| posted by (2012-05-27 01:48:47) | |

| | |
| --- | --- |
| | They need to get real. They already try this several times and it never works. First, anyone can have their IP address hack and Snoop Doggy with a good Linux box and that alone would bring up legal issues. Anyone heard about that DNSChanger Malware? LOL! Just saying there's many other ways of dowbloading files. |
7

| | |
| --- | --- |
| posted by (2012-05-27 18:51:22) | |

| | |
| --- | --- |
| | Too bad. The US gov and others aren't after nebulous profits for music and movie companies; they're after POWER. Once they have that, regardless of how vaporous the claims for their authority to abuse the rights of others, they will be free to infringe further, to manipulate markets, focus threatening behavior against groups and control and shut-down communication on a global scale to whatever fiscal, industrial, military or corporate gains they so choose. The Internet is the life-blood of world-wide communication, and the focal point of our awareness of each other beyond the reach and control of their brain washing and manipulation. ALL power-hungry, government-corrupting groups (a minority to say the least) are aware of this fact, and will continue to strive to control this artery of communication that is at the heart of a world-wide human consciousness; a portal to our soul. |
8

| | |
| --- | --- |
| posted by (2012-05-27 23:06:57) | |

| | |
| --- | --- |
| | hah unlucky america |
9

| | |
| --- | --- |
| posted by (2012-05-28 01:08:11) | |

| | |
| --- | --- |
| | if you do not have a seed box to start off with, use a private tracker for torrents as they are a lot safer to work with |
10

| | |
| --- | --- |
| posted by (2012-05-28 07:59:40) | |

its already proven they are not losing the money they say...
the swiss have it right, they say its just like when cassette recorders, vcr's and scanners came out, the industries complained but couldn't prove they were actually losing money, so, the swiss allow downloading.
plus, why do the people have to be always subject to laws when the corporations, wall street and th rich get away with everything?
if they are losing so much money, why are the reports of how much money movies make so high? and how did avatar make so much?
11

| | |
| --- | --- |
| posted by (2012-05-28 22:06:47) | |

| | |
| --- | --- |
| | Ah. America. Land of the free. |
12

| | |
| --- | --- |
| posted by (2012-05-30 06:24:42) | |

| | |
| --- | --- |
| | MEOWS BAKS UP TO THE RIAA and MPAA AND SHAKES TAIL AND PEES:) |
Articles Search
Most Popular Stories
Articles Categories
Articles Tags