UK Authorities Cut Broadband Bureaucracy

Added: Tuesday, September 18th, 2012
Category: Recent Headlines Involving File Sharing > Current Events
Tags:ET, p2p, Torrent, Piracy, Peer To Peer, Network, Hackers, Internet, BitTorrent, Google, utorrent, bitcomet, extratorrent, 2010, www.extrattorrent.com

While the British government announced its plans to fast track high speed broadband rollout, the country's Internet users don't have any confidence in its promises. That's why newly appointed culture secretary Maria Miller promised today to cut broadband "red tape" in a bid to enable the swift rollout of high speed service.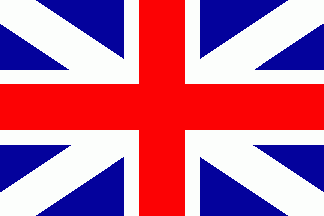 She said that superfast broadband is essential to secure the UK's future – to kick start economic growth and create jobs, and that's why the authorities have plans to invest £680 million in high speed broadband infrastructure.

The attempts to encourage faster deployment of high speed Internet include the possibility to install broadband cabinets in streets without the council approval, and reduced "red tape" in laying street cables and under private land. According to Prime Minister David Cameron, high speed broadband is a vital building block of a growing economy, so the bureaucracy has to be cut.

The intention to attain the highest broadband speeds means a departure from previous plans by ex culture secretary Jeremy Hunt to offer the best broadband in Europe. So, the plans to upgrade broadband infrastructure include increasing the rollout of fibre to the cabinet broadband, with the target being headline access speed of more than 24 Mbps.

Nevertheless, a recent survey showed that 83% of 1,100 respondents in the United Kingdom believe the plans to rollout the superfast broadband in the area are actually very unlikely to be achieved, with just 5% having confidence in the government's promises. The researchers also have little optimism that the UK authorities can achieve their aims. The results of the survey indicate that Internet users do seek higher speeds, but aren't optimistic at all, as their confidence in the government's plans is very low. As such, Maria Miller should take note of this and make sure the authorities keep on track with their ambitious plans, otherwise they run a risk of lowering public confidence even further.

The researchers also pointed out that since Hunt is out of the frame, the question today is whether his replacement will continue supporting his "bold goal". In fact, with nowadays British broadband speeds lagging behind the rest of the European Union, the UK authorities will have to propel the country from the bottom of the pile to the top of the broadband charts. That's not that easy.
By:
SaM
September 18th,2012
Posted by:
Date:
Tuesday, September 18th, 2012
1

| | |
| --- | --- |
| posted by (2012-09-18 19:15:55) | |

Here's an idea Maria Von Cr*p er I mean Trap...instead of singing the govenments unatainable "Sound of Bull****".. er I mean "Music".
Why not keep us happy by giving us the speeds we actually pay for,without "traffic Shaping" (Throttling that is) and maybe we the people will start to have a bit more faith in your assurances, promises etc.
2

| | |
| --- | --- |
| posted by (2012-09-18 20:56:43) | |

| | |
| --- | --- |
| | They want to roll out fast broadband so as to spy on the populous, nothing more. |
3

| | |
| --- | --- |
| posted by (2012-09-19 18:09:55) | |

Yes Vintagejakker. When I read web pages populated by UK citizens there is often disquiet about shaping. Many people say their line speed only reaches its full speed after midnight. That is OK if you are a night owl but not if you are up at 7am to get ready for work. And most (if not all?) providers have a 'Fair Usage Policy' even though they headline their sales pitches as "Unlimited". The fair usage policy is generally a way of limiting your DL, even with an Unlimited service

Wonder what its like elsewhere in the world?
4

| | |
| --- | --- |
| posted by (2012-09-20 01:04:55) | |

| | |
| --- | --- |
| | maybe it has something to do with the where you reside in ..i live in the sticks and my m8s live in the city and they got gr8 speeds compared to mine but they also add the post arrives at the office b4 there den ..so what hope have we got thanks |
5

| | |
| --- | --- |
| posted by (2012-09-21 09:41:47) | |

It all depends what market you are in and what carrier you use in the USA. Most companies sell higher download speeds at a higher rate than lower and they govern the speeds based on the plan selected by the customer (5mbps costs x, 10mbps costs y, etc)
We also let the private industry foot the bill for upgrading and modernizing the network(from copper wires to fiber optics to whatevers next). No gov program, just competition between providers. If they want to make a profit then they have to be competitive in pricing and in technology.
The lagging speeds experienced in the city in the mornings through evenings is due to the high volume of users utilizing the same lines. The wire from your house or flat or business goes to a central hub shared by a bunch of users in a close geographic proximity. So everyone on your street or block is hooked up to the same hub. At the hub all the wire signals get translated from pulses of electricity to pulses of light for transmission via fiber optics. If everyone had a direct connect to the fiber, then there would be no problem. They don't, and not only is there a bottle neck when you transmit, there is a bottle neck when you download. Of course network priorities and bandwidth limits(both real and implemented) have a whithering effect on speeds as well. To those in the sticks, your network prolly doesn't have fiber optics till it gets to the first big metro area. Whereas the city folk get a fiber connection within a few blocks, country folk might have one several miles...or even more kilometers...away, and are sharing it with way more people than the city folk. Cities are also going to have a more built up and rugged infrastructure to tap into.
Don't know what fair usage is, but it sounds lousy!
6

| | |
| --- | --- |
| posted by (2012-09-21 19:17:06) | |

| | |
| --- | --- |
| | What you just described is exactly the same system as England; the company's here are expected to implement the government's wishes not to be subsidized by them! The only thing different and it says volumes about the states is WE DO NO WHAT FAIR USE MEANS |
7

| | |
| --- | --- |
| posted by (2012-09-22 09:46:05) | |

Hi. I Keep hearing people saying that their connection is throttled / submitted to a Fair Use policy.
From what I understood it's pretty much the case for every ISP in the UK ? Is it true ?
In the US it does also seem to be pretty common from the comments I'm reading here and there - is it the norm ? It depends on which state you live in or is pretty much every provider forcing those Fair Use policies on everyone ?

Do they use those tactics to force you to pay extra for uncapped / un-throttled access that I assume cost a lot more ?

I'm just curious to know in which part of the world it's the norm, and where you can have a truly unlimited connection. (and how much does it cost ? There seems to be such disparities from country to country I'm curious about who pays how much for what)
8

| | |
| --- | --- |
| posted by (2012-09-25 21:25:18) | |

Thanks Sam for the post.

The problem in the UK is there are a lot of ISP's. Talk Talk, Sky, BT, Vigin etc... Out of them all, Virgin is the only one and has been the only one to have fibre optic cables installed for more than 10 years. (i think) I remember seeing them install the cables into the paths years ago, (back then they were known as different name, then they became NTL World, and now Virgin Media). As far as i know Virgin still offer the best internet speeds, and they recently increased their speeds for customers.

But not everyone can have it. For example if you live in the countryside, or 'the sticks.' You really only have the one option... A phone line which is outdated.

however it is good news that they are putting money into increasing broadband speeds, the internet is getting bigger and bigger, the current phone lines that are offered in the UK for the internet aren't enough. People want to play games, browse, stream videos, download music/video etc... This could possibly all be in the same residence, and everyone would suffer with the current infrastructure of capping, or throttling.
Articles Search
Most Popular Stories
Articles Categories
Articles Tags