RealNetworks Splitted Off Rhapsody

Added: Friday, February 12th, 2010
Category: Bit Torrent Freedom > The Industries Of Records, Gaming, Software, Movies
Tags:ET, p2p, Torrent, Piracy, Peer To Peer, Network, Hackers, Internet, BitTorrent, utorrent, bitcomet, extratorrent, 2010, www.extrattorrent.com, realnetworls, rhapsody

RealNetwork is now moving on and took a decision of splitting off with Rhapsody which was an exclusive digital music service for RealNetworks. Both are going to be separate companies in no time and they would become independent ones.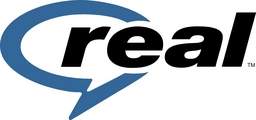 The whole procedure of separation would be completed by March 31and Rhapsody would be then left alone far apart and independent.

Seattle Post-Intelligencer said, "Under the terms of the deal, RealNetworks will no longer be the majority owner and operator of Rhapsody; the new company will not have a single majority owner."

Down under is the Form 8-K that Real filed with the SEC >>>

On February 9, 2010, RealNetworks, Inc. ("Real" or "RealNetworks"), RealNetworks Digital Music of California, Inc., a wholly owned subsidiary of Real, MTV Networks, a division of Viacom International Inc. ("MTVN"), DMS Holdco, a wholly owned subsidiary of Viacom International Inc., and Rhapsody America LLC, a Delaware limited liability company ("Rhapsody") and joint venture formed by Real and MTVN (together with the other parties listed above, the "Parties"), entered into a Transaction, Contribution and Purchase Agreement (the "Transaction Agreement"), which contemplates a restructuring of Rhapsody. Real and MTVN formed Rhapsody in August 2007 to jointly own and operate a business-to-consumer digital audio music service. Real currently owns 51% of the equity of Rhapsody and Viacom owns the remaining 49%.

At the closing of the transactions contemplated by the Transaction Agreement, Rhapsody will be converted from a limited liability company to a corporation, and the Parties expect that Real and MTVN and one or more minority stockholders will hold the outstanding shares of Rhapsody such that Real and MTVN will own slightly less than 50%, but an equal amount, of such outstanding shares. Real will contribute $18 million in cash, the Rhapsody brand and certain other assets in exchange for shares of convertible preferred stock of Rhapsody, carrying a $10 million preference upon certain liquidation events. A portion of Real's cash contribution is to repurchase the international radio business that was previously contributed to Rhapsody. MTVN will contribute a $33 million advertising commitment in exchange for shares of common stock of Rhapsody, and MTVN's previous obligation to provide advertising of approximately $111 million as of December 31, 2009 will be cancelled. In addition, both the Stockholder Agreement, dated as of August 20, 2007, between Real and Viacom International Inc., on behalf of MTVN, and the Limited Liability Company Agreement, dated as of August 20, 2007, among the Parties will be terminated, including the put and call rights held by Real and MTVN and MTVN's rights to receive a preferred return in connection with the exercise of Real's put right.

Real expects that the transactions contemplated by the Transaction Agreement will be completed late in the first quarter of 2010, subject to the satisfaction of customary closing conditions.

The filing also stated some other things that are, "Real and Viacom will also amend certain existing agreements, including the expansion of the technology and intellectual property licenses from Real to Rhapsody relating to the core technologies for the Rhapsody audio digital music service to provide worldwide, perpetual licenses and certain rights for use of the core technologies in business-to-business audio music services."

It seems like getting separated is just an excuse of RealNetworks to get their company be in a more focused way and make more profits.


Robert Kimball, RealNetworks president and CEO said, "Rhapsody will be the largest pure play digital music service in the market. We have provided Rhapsody with the right team, and financial and intellectual property assets to succeed in the competitive market for digital music."

RealNetworks pulled out all its frustration by splitting off with Rhapsody as previously in the first nine months of 2009, RealNetworks had encountered operating losses of about 34 million just because of Rhapsody and moreover 50,000 subscribers quit from it and the same thing seems to be the main reason of break up b/w them.

By:-
EMUworld
February 12, 2010
Posted by:
Date:
Friday, February 12th, 2010
1

| | |
| --- | --- |
| posted by (2010-02-12 14:52:45) | |

| | |
| --- | --- |
| | you have some good info on everything on the web. Glad to be a ET Member! |
2

| | |
| --- | --- |
| posted by (2010-02-12 19:39:03) | |

| | |
| --- | --- |
| | i dont care too much for rhapsody, but the new real player SP is awesome, ive ripped countless youtube videos with it... |
Articles Search
Most Popular Stories
Articles Categories
Articles Tags