Google Removed Video in Brazil to Save Its CEO

Added: Thursday, October 4th, 2012
Category: Recent Headlines Involving File Sharing > Current Events
Tags:ET, p2p, Torrent, Piracy, Peer To Peer, Network, Hackers, Internet, BitTorrent, Google, utorrent, bitcomet, extratorrent, 2010, www.extratorrent.com

Apparently, if you want a video to be removed from YouTube, just get Google executives locked up and it will be. After Google refused to take down a video derogatory to a local mayor, the court simply locked up one of its Brazil executives.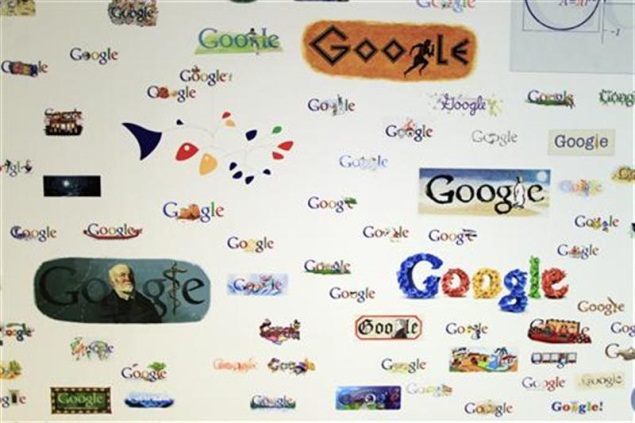 After all, the Brazilian department of Google had to obey a court order and delete a video against a mayor candidate from YouTube. In the meantime, Fabio Coelho, local Google director-general, claimed that he was very disappointed to be refused to openly debate his arguments, saying that the videos in question were legitimate manifestations of the freedom of speech and shouldn't be banned in Brazil.

In response, local authorities issued an arrest warrant for Google executive last week. It turned out that judges in Brazil have held CEO responsible for refusal to shut down online videos in violation of a stringent 1965 Electoral Code. However, the move in question could have broader implications for the search giant, since Google has also refused to be held responsible for any material uploaded by 3rd parties to its servers. Such files include an anti-Islam video which caused a wave of protests in the Muslim world.

In Brazil Google case, an individual who posted the offending videos had for some reason deleted them on their own accord, after which their YouTube account was closed. Google explained that it was a clear example of how such an incident can have intimidation effect for freedom of speech. The search engine executive even believes that the case might be that someone just managed to attract attention to his political attacks, left Google guilty, and disappeared before the police managed to identify him.

By:
SaM
October 4th,2012
Posted by:
Date:
Thursday, October 4th, 2012
1

| | |
| --- | --- |
| posted by (2012-10-04 19:22:04) | |

| | |
| --- | --- |
| | GOOGLE should have held their ground and fought for freedom of speech in Brazil and on the Internet. |
2

| | |
| --- | --- |
| posted by (2012-10-04 20:04:06) | |

| | |
| --- | --- |
| | Google looked like it was on our side when it reportedly stood up against SOPA and ACTA and whatever other BS there was months ago... but I think they've been lobbied because Google has been tucking its tail between their legs a lot lately. Something strange is going down because CEO's are selling their shares. They're cashing out. That's not good. |
3

| | |
| --- | --- |
| posted by (2012-10-05 08:24:34) | |

WELL DONE JUDGES OF BRAZIL ..

FREEDOM OF SPEECH AND INSULTING SOMEONE ARE TWO DIFFERENT THING .
IF I SAY YOU : "YOU ARE MO*THER fU*KER , YOUR MOM IS pRO*STI*TUE AND FURTHER MORE BAD WORDS TO OBAMA IN FRONT OF HIM"

WILL THIS BE CONSIDERED AS FREEDOM OF SPEECH , IF YES !!

THEN THERE WILL BE NO MANNERS IN THE SOCIETY AND IT WILL BECOME MOB ..
4

| | |
| --- | --- |
| posted by (2012-10-06 15:10:48) | |

"and disappeared before the police managed to identify him."
OR the police DID identify him THEN he disappeared, .....thats just as likely
5

| | |
| --- | --- |
| posted by (2012-10-06 17:54:51) | |

That is some BS that would never be allowed here..there is a reason freedom of speech is the first amendment in our bill of rights.
Thats here though, it is the height of arrogance to assume every country should respect the same things we do...no matter how prized and cherished the ideal is. I would never live in a country where political speech is censored...it is the step on the road of tyranny!
6

| | |
| --- | --- |
| posted by (2012-10-06 18:00:13) | |

Hey princeofusa1992 having the right to say something is differant than if you should say something. If you a person thinks the prez is a MF'er, they have the right to that opinion.

However, just like Will.i.am did to perez hilton, if you run your mouth and say something stupid, you shouldn't be surprised if you earn yourself a smack!

You are very right sir, good manners and class should temper such vitriol.
7

| | |
| --- | --- |
| posted by (2012-10-07 09:36:45) | |

In the USA there is freedom of speech. BUT defamation of character could get you in trouble. There is a difference between the two, and Defamation of character could land you in a lot of trouble if your claims are unwarranted/ without proof.

EXAMPLE:

LEGAL TO SAY - "George bush is a piece of shi* Mutherfu****."

ILLEGAL TO SAY - "George Bush has ties to Al-Qaeda, and rapes young children." ((You can be sued by BUSH for saying this.))

Also it is illegal to make threats against anyone.
Articles Search
Most Popular Stories
Articles Categories
Articles Tags