AFACT still Demands iiNet Pay

Added: Thursday, February 25th, 2010
Category: Recent Headlines Involving File Sharing > Ridiculous Criminal Trials
Tags:ET, p2p, Torrent, Piracy, Peer To Peer, Network, Hackers, Internet, BitTorrent, Canada, utorrent, bitcomet, Windows, extratorrent, 2010, www.extrattorrent.com, spybot.akb, worm

Australian Federation against Copyright Theft (AFACT) is going to argue in Federal Court that it doesn't have to pay the costs of lost or impeded iiNet's portions of the trial.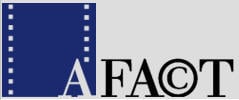 The initial case for copyright violation brought against Internet Service Provider iiNet by a consortium of Paramount Pictures, Warner Bros Entertainment, Twentieth Century Fox Film Corporation, Universal Pictures, Sony Pictures Entertainment, Disney Enterprises and the others (thirty four movie studios in all) and Channel 7, represented by AFACT, was filed in November 2008 and was supposed to be the test case to define the scope of an ISP's liability for violating copyright law conducted by its users under Copyright Law of Australia.


AFACT claimed that iiNet kept ignoring requests from the studios to discipline its users for breaching copyright law. Michael Malone, the managing director of iiNets, in his turn, claimed that his company can't disconnect a client's phone line based just on an allegation. The offence has to be pursued by police and then be proven in the court. Only then it would be able to disconnect the customer as it had been proven he or she had broken the Customer Relations Agreement.

The lawyers of the consortium believed it would be a simple case and ISP had no hope of winning. But iiNet succeeded to deny that it had given encouragement for the users to violate the law. As a result, over AUS$1 million was paid to ISP for legal costs. More important for us, a precedent has been set stating that Internet Service Providers are not responsible for their users breaching the law with help of their services.

Now AFACT, still stinging from that dazzling loss, has now decided to recover those AUS$1 million costs of the trial. It put in application for re-hearing the costs and adjusting them for the lost by iiNet parts of the matter.

Michael Malone thinks AFACT won't be able to elude paying legal expenses and calls the case a "pointless exercise" where $10-$15 million wasted by both sides could have been better spent on creating a legal content service. He felt disappointed by wasting a year for the hearing instead of spending the time on developing a legal model of content distribution.

The case is supposed to go to the High Court of the country, which means much more money will be wasted instead of otherwise been spent to provide file-sharers with some kind of legal alternatives to peer-to-peer networks that they want.

By:
SaM
February 25th, 2010
Posted by:
Date:
Thursday, February 25th, 2010
1

| | |
| --- | --- |
| posted by (2010-02-25 12:26:40) | |

| | |
| --- | --- |
| | Thanks for the article. |
2

| | |
| --- | --- |
| posted by (2010-02-25 16:04:38) | |

| | |
| --- | --- |
| | Here we go again. Pouring all those money to drain by paying legal fees and stuffs to gain nothing and try to control something that is uncontrollable. Even with millions of dollars backing them up as legal funds, the best they could do is fine some unlucky prick who get caught for couple of thousands of dollars and sentence them to some jail time. Gotta ask why waste so much money and effort? Why don't they just donate it to Haiti or orphanage or something? There their money will be put to good use instead. :) |
3

| | |
| --- | --- |
| posted by (2010-02-25 16:07:12) | |

| | |
| --- | --- |
| | Good read by the way SaM. :) |
4

| | |
| --- | --- |
| posted by (2010-02-26 15:12:33) | |

Mike Malone is a legend. Not funning here, I was talking to him about this case in October last year and he was laughing about it during our conversation. He said that they've nothing on us, let 'em bring it. Props Mike!!

Thanks for the read Sam. Suck it AFUCT!
5

| | |
| --- | --- |
| posted by (2010-02-26 15:20:37) | |

Actually this got me seriously thinking about the file sharing business... Instead of huge sums of money going to the above-mentioned "corporate greed," it's being dispursed throughout the world by internet users getting larger accounts with their ISPs which, in turn, is creating more jobs and more money being spread globally.

If anything, it is helping the planet and not greedy individuals (or entities), and whilst the artists are owed their dues, they still are getting plenty because box office takings are only increasing anyway.

Share a file and save the planet!
Articles Search
Most Popular Stories
Articles Categories
Articles Tags