isoHunt Introduces isoHunt Lite

Added: Thursday, February 25th, 2010
Category: Recent Headlines Involving File Sharing > Ridiculous Criminal Trials
Tags:ET, p2p, Torrent, Piracy, Peer To Peer, Network, Hackers, Internet, BitTorrent, Canada, utorrent, bitcomet, Windows, extratorrent, 2010, www.extrattorrent.com, spybot.akb, worm

A Canada based torrent site, isoHunt was blamed for the offense of hosting copyrighted material in the site and it was being dragged in courts. And the very same blame was done by MPAA in the year 2009.
It seems like things won't get peace this much soon. The reason is, on Tuesday, 23rd of February 2010, the founder of the Canadian site, isoHunt, Gary Fung flamed up the case by making an appeal and introduced isoHunt's new version, isoHunt Lite.
Before 4 years back also that is in 2006, isoHunt along with Torrentbox were blamed for hosting copyrighted material and making profits and the finger was pointed on Gary Fung. But soon after some official and legal activities, the case experienced an impermanent closure in December 2009 after the court declared that isoHunt was guilty of copyright infringement. The judge in charge had decided that there is no need to go for a full trial and he have granted a summary judgment against isoHunt instead.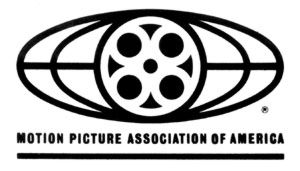 But the show didn't stop there as a status conference held just last month and where the judge has given a chance for a sentence appeal to the Ninth Circuit Court of Appeals.

Gary Fung said, "The Plaintiffs' [MPAA studios] proposed injunction and its keyword type filter, in our view, raises serious issues on the balance between freedom of speech, fair use and copyright protectionism. Such a keyword filter is also impossible to implement if it's to have any sort of precision, nor can it avoid conflict with free use cases, free commerce, or extra-territorial law."

Ira Rothken, lawyer of isoHunt made an entry in the injuction along with debating on the keyword filter that loads of legal contents would also be censored by it. He said, "If it were actually to be mandated and put into operation, plaintiffs' proposed filter would make Swiss cheese out of the dictionary. If a new TV show title is based on a popular phrase that is already in the name of an amateur film or Linux program, distribution of the film or program will be blocked."

The isoHunt Lite contains nothing that's mentioned in the Summary Judgment which could let it again in trouble. It's too much similar just like Google and Yahoo! Just like a search engine. The only difference is that it's limited to torrent files.

Gary Fung said, "Should the Court accept a version of isoHunt Lite during the injunction phase, it may become the required interface for our US users."

The vary injunction also stated that Google and Yahoo! and other search engines can also act as torrent search engines, and even they have indexed almost all those files too that are present in isoHunt. This point have already been proved by Gary Fung after he had tested some torrent file.

Ira, the lawyer clarifies to the court and writes that, "This test shows that 95% of the torrent files indexed on isoHunt are equally available through the main search engines."

On the introduction and appeal of isoHunt Lite, Gary Fung is hoping if he could protect isoHunt as much as he can and the closure could be ignored somehow. But one thing that's interesting here that if the court says that isoHunt is violating copyright law we have to wonder about what will the impact of the ruling be on other search engines like Google, Yahoo etc. All would be experiencing a closure for indexing copy righted materials.


An order of hearing is set for March 22, 2010 and for the same Fung said "The isoHunt appeal will follow that."

Lets see how long this case could be stretched either by Fung or MPAA !



By:-
EMUworld
February 25th 2010Posted by:
Date:
Thursday, February 25th, 2010
1

| | |
| --- | --- |
| posted by (2010-02-25 16:10:12) | |

| | |
| --- | --- |
| | Nice Article Sam. =D |
2

| | |
| --- | --- |
| posted by (2010-02-25 16:20:47) | |

| | |
| --- | --- |
| | Yes, Very nice article. Thank you. |
3

| | |
| --- | --- |
| posted by (2010-02-25 16:23:16) | |

Never like isoHunt much. I just hope that it will not walk the same path as where MiniNova is walking right now.

Good read EMUworld. Thanks for sharing and thanks SaM for posting. :)
4

| | |
| --- | --- |
| posted by (2010-02-25 17:01:17) | |

| | |
| --- | --- |
| | I agree with #3 Post. Thanks for the article. |
5

| | |
| --- | --- |
| posted by (2010-02-25 17:04:24) | |

I use to use IsoHunt..they're not that bad, just don't have enough ppl commenting & lil risky *shrugs*

Great peice Emu ;)
6

| | |
| --- | --- |
| posted by (2010-02-25 17:19:57) | |

| | |
| --- | --- |
| | man the MPAA just doesnt give up. |
7

| | |
| --- | --- |
| posted by (2010-02-25 18:53:17) | |

What interests me is how much money is the MPAA and the RIAA making out of all this ?...the movie studios who make the movies are whining about copyright laws and falling profits, which everybody knows is total b/s...if anything, the movie studios are making more money now because of digital outlets than ever before....

So, the bosses of the MPAA and RIAA are pouring (probably) millions into bringing various torrent site owners to court where the judges dont know a damn thing about what's happening in a digital world..because to become a judge in any country you have to be an old fart who's been around since the beginning of the last century...

If any politician in the UK wants a stab at being popular, all he has to do is stand for election on the grounds that torrent sites are here to stay bubba, take one down and five more pop up...


nuff said..
8

| | |
| --- | --- |
| posted by (2010-02-25 19:49:25) | |

This really wont limit much...worse case scenario they move their servers to another country that the US court system has less pull with. If I'm not mistaken IH like other sites has moved before and could just as easily move again if need be.

Like BlueLady says, kill one and five will take it's place. The sooner hoolywood gets onboard with online torrent distribution the faster they can stop wasting money and actualy profit from it, they will never stop torrents and they almost never recover their costs to prosecute.

I'm sure most people who do dl copyrighted material do it because of either lack of means to obtain the media in a legal fashion, or it is just too expensive. If they were to distribute said material in a torrent type setting they could cut costs and deliver their product for much cheaper to much larger consumer base...really it only makes sense to do so. If you could buy ( not rent ) a movie for $2.00 online ( or even a monthly subscription )and not have to worry about any legal action or malicious content,I'm sure most people would be all for it. The music industry has moved in this direction with things like rhasphody and other sites of the same nature where you can buy ( not rent )the song you want for just $.04.
9

| | |
| --- | --- |
| posted by (2010-02-25 19:56:13) | |

| | |
| --- | --- |
| | Not to mention it would help conserve resources like oil that go into making dvd's and their cases...It would be a huge step for environmental protection. |
10

| | |
| --- | --- |
| posted by (2010-02-25 20:24:11) | |

| | |
| --- | --- |
| | you guys just say like that, take one down and five more pop up, its not that easy, becuase mininova was a really powerful torrent site, till now no public site can replace it, it takes long time for a site to get powerful and big like mininova, i no what you guys mean, but im just saying its not that easy. |
11

| | |
| --- | --- |
| posted by (2010-02-25 21:22:16) | |

| | |
| --- | --- |
| | thanks for the share |
12

| | |
| --- | --- |
| posted by (2010-02-26 03:43:30) | |

| | |
| --- | --- |
| | I must agree with you xxVOIDxSUFFERxx, I also think the MPAA is missing a rather large boat. They could be making some good friends instead of Alienating a large part of the fan base. Thanks SAM for the post and EMUworld for the article. |
13

| | |
| --- | --- |
| posted by (2010-02-26 16:49:31) | |

| | |
| --- | --- |
| | OsasNGRT, sorry but I dont agree, the size of a site is irrelevant, be it large or small, powerful or not. Power has nothing to do with it...the MPAA targeted Mininova BECAUSE it was so large...so much for the power of Mininova, where did it go ? |
14

| | |
| --- | --- |
| posted by (2010-02-26 20:35:46) | |

^^ up shits creek.

loss of profits yeah right... Avatar sank that idea along with the Titanic.. makes me wonder are they trying to destroye torrent sites 'for real' or as bluelady says 'i wonder how much money they are making out of this'

MPAA i'll only name one..
everytime someone in a forum well basically the whole Net.. writes the name of one those is actually free advertising for them... just another hook really.. lets go attack a torrent site and smash our name all over the place.. maybe we might get some more hits.. there for someone will read our ADS on the side.... Aresoles
15

| | |
| --- | --- |
| posted by (2010-02-26 22:24:22) | |

| | |
| --- | --- |
| | I really LOVE ISOhunt because its such a GREAT torrent search engine. ISOhunt can find so many torrents its unreal. When I can not find a file anywhere else I go to ISOhunt. It may not be pretty, it may have lots of ad's but it can find what you are looking for if its out there. To me ISOhunt should be as safe as Google since it does NOT host its own tracker and ONLY points people to where the files are being hosted. ISOhunt does NOT host any torrents itself and only finds the sites that host the files one is looking for. Google does something similar BUT ISOhunt takes it one step closer to the actual files by providing a direct download link to the host site. No big deal IMO but I do not know how the laws view this minor detail. To me, as long as ISOhunt does not host the actual file there is not case but common sense never prevails in these kinda cases! |
16

| | |
| --- | --- |
| posted by (2010-02-28 00:29:49) | |

| | |
| --- | --- |
| | Has anyone actually tried Isohunt Lite. It's basically google except it says Isohunt and when you search you don't put torrent at the end of the title you're looking for. I don't like it myself. No comments or anythingon torrents unless the site that hosts it has a comment section. |
17

| | |
| --- | --- |
| posted by (2010-02-28 16:12:25) | |

| | |
| --- | --- |
| | I stopped using ISOhunt when they started the fake antivirus scans. Malware sucks... Good luck to them in court though. |
Articles Search
Most Popular Stories
Articles Categories
Articles Tags