Spotify Fixed a Free Downloading Flaw

Added: Monday, May 20th, 2013
Category: Bit Torrent Freedom > The Industries Of Records, Gaming, Software, Movies
Tags:ET, p2p, Torrent, Piracy, Peer To Peer, Network, Hackers, Internet, BitTorrent, Google, utorrent, bitcomet, extratorrent, www.extratorrent.com, 2013

Spotify at the moment can boast over 24 million registered users and remains the largest music streaming service out there. However, the security system of the service appeared vulnerable to a Google Chrome extension dubbed "Downloadify", because the latter allowed people to download songs for free.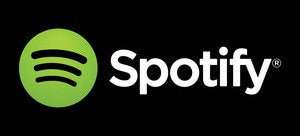 Google had to remove the extension from its "extensions list", but the software was still available on other sources. Of course, Internet users were happy to get such a tool and listen to their favorite music offline. In the meanwhile, Spotify announced that the flaw had been fixed and everything is ok.

Even after the flaw was fixed, the online community was curious enough to wonder who could come up with the idea of such an extension, and it received the answer – it was a Dutch developer named Robin Aldenhoven. He tweeted: "I could not believe it myself that they did so little to protect their library". Regardless of his finding, Aldenhoven later admitted that he had no intention of compromising Spotify. He called the service "awesome" and said he didn't want to damage it.

In the meantime, it turned out that Spotify wasn't the only one that had been a subject to such exploits. For instance, YouTube appears to have the same problem: today there are a lot of services out there which enable any user to download or turn YouTube videos into mp3s. The lawyers point out that these users are all committing an infringement, as they are not authorized to download the songs. Indeed, YouTube never gave such permission. Still, nobody knows and won't probably know how much damage Downloadify did, but the entertainment industry keeps complaining that infringers hurt the content creators.
By:
SaM
May 20th,2013
Posted by:
Date:
Monday, May 20th, 2013
1

| | |
| --- | --- |
| posted by (2013-05-21 10:03:01) | |

If we can't download it to our PC we can still record it to our PC with a number of audio/video/screen capture tools.

The industry is so far behind in technology it's no longer funny.
2

| | |
| --- | --- |
| posted by (2013-05-24 08:17:47) | |

Running Spotify in linux, it is still easy to download songs; Just capture the stream as it comes in. There's also a pretty similar way to record from netflix and other streaming services.
The way I see it, once they send it to my computer for my enjoyment, why shouldn't I be able to hold on to it for later, and save them some bandwidth or something. It shouldn't be wrong to analyze what is being sent to my computer.
3

| | |
| --- | --- |
| posted by (2013-05-24 14:24:42) | |

| | |
| --- | --- |
| | The present google's T&C does not "give permission" to download any of thier videos on youtube. But obviously it does not have any problem with people downloading hd content off to thier pcs...there are many legitimate addons for firefox and chrome just to DL videos off youtube..and just as many commercial softwares too! |
Articles Search
Most Popular Stories
Articles Categories
Articles Tags