Forbidding Unlocking Cellphones Kills Ownership as a Concept

Added: Friday, May 31st, 2013
Category: Bit Torrent Freedom > The Industries Of Records, Gaming, Software, Movies
Tags:ET, p2p, Torrent, Piracy, Peer To Peer, Network, Hackers, Internet, BitTorrent, Google, utorrent, bitcomet, extratorrent, www.extrattorrent.com, 2013

At the moment, a "copyright monopoly reform bill" is happening in the US Congress, which is actually not about the copyright monopoly at all. Instead, it is the Unlocking Technology Act of 2013, which makes it legal to unlock devices you own (like cellphones) and do what you like with them. The bill reforms the copyright monopoly by making it legal to tinker with objects you own – nothing is said about BitTorrent, MKVs, streaming and whatever else is usually associated with the activity of sharing culture.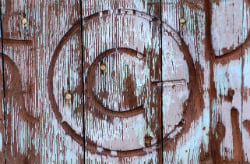 The bill in question is about customers' ability to take their own phones to a different wireless operator without breaching criminal law and risking jail. Do you understand? Hell knows what this has to do with the copyright monopoly, though.

It seems that the copyright monopoly divides people into a corporate class controlling which objects may be used for which purpose, and a subservient consumer class who don't get to really buy or own anything. It is clear that copyright monopoly is the opposite of a free market and property as a concept.

However, the copyright monopoly maximalists call their monopoly "property", which actually avoids basic statements of fact on the nature of property and redefines property to something dividing society into 2 classes: the corporate masters that can own property, and the citizen serfs who only use things they paid for in limited way.

The industry observers admit that this is what the copyright monopoly has always been about, and the cellphone unlocking issue is no exception – instead, it lies at the very heart of the monopoly's concept. In other words, the copyright monopoly has always been about control over the others' property and preventing creativity and innovation which could threaten the incumbents.

Thanks to TorrentFreak for the source of the article
By:
SaM
May 31st,2013
Posted by:
Date:
Friday, May 31st, 2013
1

| | |
| --- | --- |
| posted by (2013-05-31 17:14:46) | |

| | |
| --- | --- |
| | i dont care what they say i own it ill do what i like with it |
2

| | |
| --- | --- |
| posted by (2013-05-31 18:07:32) | |

| | |
| --- | --- |
| | I've been unlocking my phones for years, mainly because back in the old days it would give me a hidden option to chose what tower I was on. |
3

| | |
| --- | --- |
| posted by (2013-05-31 19:15:37) | |

| | |
| --- | --- |
| | lets go back to cb radio you could talk all day for nothing and just like bieng on the net you can have your own silly name |
4

| | |
| --- | --- |
| posted by (2013-05-31 19:48:25) | |

| | |
| --- | --- |
| | @3. Oh I remember those days and they were fun and you didn't have to raise your voice to be heard. I had a mobile and a base station then. Ah the good old days...... |
5

| | |
| --- | --- |
| posted by (2013-06-01 01:18:39) | |

Yet we call it the land of the free, more like the land of free right to screw us citizens and consumers up the backside with a jagged piece of glass. You can't even have the right to do with what you want with your own stuff. Spend 300$ on a phone to be told yeah you're not allowed to anything that we don't want you doing with it.
Other countries have been around for thousands and thousands of years, and it only took us 300 years to ruin this country and run it into the ground. *Standing ovation to the douchebags that really run the show* The president can't even make decisions without getting an OK from a whole nother panel of people.
6

| | |
| --- | --- |
| posted by (2013-06-01 02:22:23) | |

if they give you a free phone, then let the phone company own it, as long as they upgrade it every year or two so people can still be using the services they want and would need in the future to keep them as customers.
myself, i only ever bought 1 phone, the rest were freebies.
7

| | |
| --- | --- |
| posted by (2013-06-01 03:53:10) | |

| | |
| --- | --- |
| | yeah but for people like me who go to metropcs and spend 150-300$ on a phone its mine, I have a receipt and proof of purchase. Then I should be able to do whatever I want with it. If you spent 300$ on a droid and don't want Verizon anymore then you should be able to flash it over to a prepaid company without recourse. When you pay for it and receive proof of purchase it is yours to do with whatever you want. Apparently not in this case though, it's corporate America telling us what we can do with our stuff, piss on that. |
8

| | |
| --- | --- |
| posted by (2013-06-01 04:36:58) | |

Thankfully we don't really have this problem in Australia ... all mobile phones must be unlocked on request ... if they aren't already. I haven't seen many locked phones in the recent past, and the few that WERE weren't labeled as such.
MOST phones are unlocked by default, it seems OUR government believes we're responsible enough to make out own choices.

ANOTHER problem we DON'T have is the telco's double dipping on charges. Only in America are you charged for both MAKING and RECEIVING a call, The rest of the world only charges the CALLER, but that's an argument for another time.
9

| | |
| --- | --- |
| posted by (2013-06-01 05:41:16) | |

| | |
| --- | --- |
| | Amazing what these lobbyists pull off again and again. |
10

| | |
| --- | --- |
| posted by (2013-06-01 10:46:52) | |

| | |
| --- | --- |
| | in the uk any phone you pay for that's locked, has to be unlocked for free in the uk after six months, the carrier is obliged by law to unlock the phone free of charge. |
11

| | |
| --- | --- |
| posted by (2013-06-01 13:12:30) | |

| | |
| --- | --- |
| | hardly any phone sold here anymore are locked.its hard to find a phone that locked.,but befor that they where locket for 6 month after that they had to open it for free. or you did it yourself where totaly legal. |
12

| | |
| --- | --- |
| posted by (2013-06-01 13:27:33) | |

| | |
| --- | --- |
| | As the title states being locked out of your phone does not make it yours and as 10 pointed out it`s only contract phones for those that must keep up with the Jones`s that have this limitation in the UK.My smart-phone (android) cost me under 50 gbp no lock and good enough to play games with so @7 your getting ripped off try ebay (cubot 7).@3 QSK |
13

| | |
| --- | --- |
| posted by (2013-06-01 13:46:17) | |

| | |
| --- | --- |
| | @3 only thing with ham /CB radio is the limitations due to the times of day you can get a good signal to other parts of the globe given the nature of radio,whereas the benefits of mobile phones is that you can contact wherever you like 24/7,also don`t need a 40 ft twig in my back garden and a licence (much fun though in the day) |
14

| | |
| --- | --- |
| posted by (2013-06-01 17:35:11) | |

| | |
| --- | --- |
| | I'm more obsessed over rooting and modding my phone, Unlocking wasn't an issue till someone said, couldn't! I had a ATT prepaid for anonymous reasons, which I unlocked, switched to Simple...I still get prepaid for the same reason...No Name...Catch me if you can! I'm now using Boost...Still anonymous...Rooting also allows to disable permissions on apps...You know the ones that can do stuff as you, and contact your people as you! |
15

| | |
| --- | --- |
| posted by (2013-06-02 20:03:14) | |

| | |
| --- | --- |
| | @hrs001 I had AT&T prepaid unlimited with no data on a iphone. But switched to ST unliited with data for $5 less. Now I use ST on a Nexus 4. So why don't people just buy unlocked phones? Does this law apply to peoples phone after there contract is over? How can they possibly enforce this law? If you buy a phone from a third party then what? |
16

| | |
| --- | --- |
| posted by (2013-06-03 00:10:02) | |

| | |
| --- | --- |
| | Frank Zappa wrote about this in a song, "I'm The Slime". Give it a a listen. It is on "Overnite Sensation". The owning of our souls is not a new concept. Every dollar you have is owned by someone else. The illusion is that you own anything, including your own ass!! As long as every dollar is printed with interest attached to it, this once great nation of the U.S.A. will never e free of debt. Thanks to Woodrow Wilson (much to his regret), the bankers own us! As or the current administration, don't get me started!!! Most are so crooked that they will have to be screwed into the ground when the die because the won't lie flat. |
17

| | |
| --- | --- |
| posted by (2013-06-03 04:33:44) | |

| | |
| --- | --- |
| | I have been with Verizon in the U.S. for almost 8yrs. Every time I upgrade my phone (every 2 years),I ask the people at my local Verizon store to unlock my old one so I can sell it on EBay and never have any problems. There was a similar article posted here a few months back. Mainly the law targets burned phones and phones that customers do not fulfill their contract obligations with a high end discounted phone. |
18

| | |
| --- | --- |
| posted by (2013-06-03 13:44:43) | |

| | |
| --- | --- |
| | no it`s the once with the most money that makes the laws in the USA and you will do as you are told ??????????? |
19

| | |
| --- | --- |
| posted by (2013-06-03 15:24:39) | |

| | |
| --- | --- |
| | only in the states eh? |
20

| | |
| --- | --- |
| posted by (2013-06-03 22:32:02) | |

| | |
| --- | --- |
| | Here is a tip for my P2P family. Go to www.everbuying.com and purchase your android phone. They're unlocked and usually have dual sim slots for GSM, CDMA, and WCDMA. A friend of mine bought a Jiayu G4 Advanced mobile phone, and the phone is really nice and the specs match up with the Samsung Galaxy S4, but it cost between $238.00 to $300.00 dollars from Everbuying.com. For many of us those prices are affordable, compared to the $700.00 - $800.00 retail price it would cost to buy an unlocked Samsung Galaxy S3 or S4 in the USA. In addition, the advanced model comes with a 3000maH battery which he said last him the whole day. There are a number of phones on that website that are really decent phones. If you compare the specs of many of these phones to the specs of phones for sale by carriers in the states, you'll be surprised. This company is in China, where they make the majority of mobile phones, so many will not be name brands. If you're into name brands, maybe this site is not the place for you. If you have common sense and want to save a ton of money, then this site is just what you've been looking for. Companies like Everbuying.com are what the big mobile carriers in the United States fear. Being able to by an unlocked really good android phone for a reasonable price without being tied to a contract makes them lose money, so they're turning up the heat on the senators and congressmen whom they own to make unlocking your phone illegal. I do not know about many of you, but I am not going to stand by and do nothing. We need to get a petition going to fight the big carriers back on this issue. It is time for Americans to stop being the most entertained and least informed people in the world. |
21

| | |
| --- | --- |
| posted by (2013-06-04 12:22:19) | |

| | |
| --- | --- |
| | Shows the difference between two of the three countries on this continent, while one is try to stop unlocking the one to the north has just passed a law to secure unlocking of a phone you own. All the best from the great white north, |
Articles Search
Most Popular Stories
Articles Categories
Articles Tags