British ISP: "Want Filtering? Move to North Korea!"

Added: Wednesday, July 31st, 2013
Category: Bit Torrent Freedom > The Right To Share
Tags:ET, p2p, Torrent, Piracy, Peer To Peer, Network, Hackers, Internet, BitTorrent, Google, utorrent, bitcomet, extratorrent, www.extrattorrent.com, 2013

One Internet service provider from the United Kingdom simply told its subscribers that if they want filtering they should choose another provider or move to North Korea.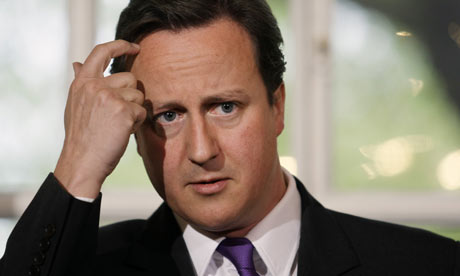 In response to David Cameron's unpopular pornography filtering crusade, an ISP Andrew & Arnolds pointed out that the authorities demanded providers to offer filtering as an option, so they offered an active choice when users sign up. The subscribers are suggested to choose between two options: unfiltered internet access and censored internet access. The first option means no filtering of any material within the ISP network, with the user being responsible for any filtering in their own network. The other option offers restricted access to unpublished government mandated filter list and Daily Mail website, but still fails to guarantee that children are safe from porn. In case the potential clients choose the latter option, the ISP tells they have to either pick another provider or move to North Korea. Andrew & Arnolds claims: "Our services are all unfiltered" and wonders if that is enough of a choice for the government.

The ISP also believes that it isn't up to the broadband provider to filter access. Andrew & Arnolds assures that they don't try and log or limit what users are accessing, saying that it's subscribers' responsibility to stick to the laws that apply to them. Of course, some convincingly snarky reasoning behind the A&A's actions followed, like welcoming customers to create their own adult content filters or suggesting that parental responsibility may be more effective than a state filtering policy which is technically doomed to fail anyway.

Moreover, the ISP offers some pretty solid advice on how to protect from snooping, along with a call to use encryption for all regular Internet traffic wherever possible. Indeed, Cameron's "opt-in" option for all adult material is strongly criticized as a slippery slope which could lead to wider censorship for something else. Critics claim that it is widely seen outside the pages of the Mail as a power grab dressed up as a moral crusade that has set a nasty precedent for online basic freedoms.
By:
SaM
July 31st,2013
Posted by:
Date:
Wednesday, July 31st, 2013
1

| | |
| --- | --- |
| posted by (2013-07-31 18:49:00) | |

| | |
| --- | --- |
| | I always hear that porn makes up 90% of the internet. If we get that filter than i expect my internet bill to go down 90%. |
2

| | |
| --- | --- |
| posted by (2013-07-31 19:06:48) | |

| | |
| --- | --- |
| | haha what are you like?? Yip nice read! ET - Place to be |
3

| | |
| --- | --- |
| posted by (2013-07-31 19:23:22) | |

Typical Tory govt policy trying to grab voters for the next election by aiming at the middle to upper classes by promising them that their little angels won't be subjected to the nasty pr0n from all over the world, and that the UK is a safe place to have your children grow up. Don't make me laugh Cameron. I know what your agenda is here and if anyone in the govt says differently then they are lying. They want to have companies base their web based business in the UK because of the pr0n filtering promoting FAMILY VALUES. What a crock. I live in the UK and I see promise after promise from the lying toads that run this country. I'd love to be able to move to Australia where the govt don't take any horse shit and the people are treated a lot better.

Anyway. Sorry for that rant and thanks for the article Sam.
4

| | |
| --- | --- |
| posted by (2013-07-31 19:41:44) | |

| | |
| --- | --- |
| | @Dominatez...agree..I still think Government want to harness all the porn for themselves..look at all the pervs from the past..one was even found dead in a black rubbish sack,all hog-tied with a satsuma in his gob after a sex game went wrong..and this is the type of vermin who run our country. |
5

| | |
| --- | --- |
| posted by (2013-07-31 20:48:52) | |

| | |
| --- | --- |
| | Freeeeeeeeeeeeeeeeeeedom!!!!!!!!! |
6

| | |
| --- | --- |
| posted by (2013-07-31 21:31:56) | |

I hate Cameron so much. I hate every Tory so much. They simply have no idea how wrong-headed they are, nor how out of touch they are with life for the majority of people in 21st century Britain. I suppose they're too busy spending their time at the Proms, waving their little Union Flags and pining for the days of Empire.

One day, they'll be lined up against the wall. Oh, they'll be lined up against the wall.
7

| | |
| --- | --- |
| posted by (2013-07-31 22:56:18) | |

| | |
| --- | --- |
| | as always, gov fails xD |
8

| | |
| --- | --- |
| posted by (2013-08-01 10:05:26) | |

| | |
| --- | --- |
| | Next they'll be telling me to watch films at a cinema, and to go buy blu rays. I do buy blu rays, they just happen to be blank. |
9

| | |
| --- | --- |
| posted by (2013-08-01 16:55:27) | |

@ livensflame

You shouldn't hate tories, that's what the people who the government works for want you to do

To keep a political party running between elections costs many many millions of pounds per year. Election costs also cost hundreds of millions nowadays. Then theres the funds to cover legal costs, support candidates before theyre elected and all the other costs from each and every level of politics

This money comes from donations and the exact same group of very deep pockets donates to any party that has any chance of winning in most western countries irrespective of their claimed left, right, nationalist or whatever stance

And all of that money is given with an expectation of being repaid many times over if they get elected

This is why most of the policies being enacted now by tories and that people see and talk about as being "typical out of touch tory policies" were actually put into motion by the labour party who are ALSO made up of a ridiculous amount of out of touch millionaires nowadays

There is no left or right anymore. Both sides take handouts from the same group of large companies, millionaires and billionaires so it doesn't matter who gets elected

But the two party sham gives the small minded unobservant masses the feeling of a "win" when they vote out a party that is doing stuff they don't like. Then four years later their goldfish like mentality doesn't notice that theyre now voting that same party in because theyre now voting out the other party for doing things they don't like and so it continures decade after decade with the plans and schemes carrying on as scheduled no matter which party is in power

Havent you ever wondered why no government ever winds back all the things they "vehemently opposed" when they were the opposition party?

They often say they would have never introduced such policies, they promise that if elected they will rescind them and then, when they are elected they ignore the topic entirely and practically nobody even seems to notice

Two party politics is about as real as WWE wrestling with the two parties being the good guys and bad guys (the roles change after each election) and their financial backers and campaign contributors are the WWE federation shareholders who dictate how each bout turns out and who make the bulk of the profits from the show while the brainless fans cheer the battles as their wallets get emptier and emptier

So were labour in power they would have also introduced this because they too would have been told they should do it

in fact labour introduced ridiculous amounts of removals of privacy and government snooping after the barely believable "terrorist" attacks of 7/7. Then again more recently when they allowed council workers of almost any paygrade to have access to the social file of anyone on their books including bank details, medical records and criminal records for every tenant or council tax customer

Labour, tory, liberals, democrats etc etc etc. Any party with any chance of gaining a majority is bought and paid for long before a single vote is cast

Its time people woke up to the reality of modern politics and the flaws in allowing the election of career politicians
10

| | |
| --- | --- |
| posted by (2013-08-01 21:13:26) | |

| | |
| --- | --- |
| | all politicians are bent either sexual deviants or taking back handers to lay down when their masters call ,a prime example being Tony Blair who while in office on 90 k a year amassed a 25 million pound fortune and after telling the biggest lies in the world and in breach of major UN violations is still in Government working in the F.O.,be they simpering lick spittle public school boys in the Tories or left wing Labour they are all bent scammers and the people end up taking paying for their mistakes.Cameron is obviously following the lead from our American overlords and their corporate cartels so ours is not to reason why just to pay the bill and cry. : D |
11

| | |
| --- | --- |
| posted by (2013-08-02 17:30:20) | |

| | |
| --- | --- |
| | @ ubermilk1967 that just about sums it up. |
12

| | |
| --- | --- |
| posted by (2013-08-02 19:51:43) | |

| | |
| --- | --- |
| | @ubermik1967: Oh, I know how it works. But that's exactly the reason why I hate the Tories so much. They're primarily the people who allowed the situation you describe to develop in the first place. They're the ones responsible for "freeing" the market, for allowing the US-style lobbying and privatisation of everything. They're the ones who conspired with the likes of Murdoch to give the majority of citizens less of a voice in things, all in the name of big business and big profits. |
13

| | |
| --- | --- |
| posted by (2013-08-02 21:26:28) | |

| | |
| --- | --- |
| | ok @9 10 11 &12, who do we vote for then. BNP, UKip, EDF. Is there no-one left to run the UK FOR THE PEOPLE and not to line their own pockets.. I think I'll try UKip next time. |
14

| | |
| --- | --- |
| posted by (2013-08-03 16:04:46) | |

| | |
| --- | --- |
| | blaming the ISP would be like blaming ford or GM holden or toyota when you crash your car or it would be fords fault if someone got killed in a freeway accident...people must take responsibility for their actions and parents need to monitor their own kids instead of relying on an unreliable government to do it for them as they have in the past just so they can do something else with their time. |
Articles Search
Most Popular Stories
Articles Categories
Articles Tags