America Threatened Snowden Supporters

Added: Friday, August 2nd, 2013
Category: Recent Headlines Involving File Sharing > Current Events
Tags:ET, p2p, Torrent, Piracy, Peer To Peer, Network, Hackers, Internet, BitTorrent, Google, utorrent, bitcomet, extratorrent, www.extrattorrent.com, 2013

A US Senate panel has recently voted unanimously to establish trade sanctions against the Russian Federation or any other state which offers asylum to an ex spy agency contractor Edward Snowden. The 30-member Senate Appropriations Committee asked Secretary of State John Kerry to meet with congressional committees in order to push for sanctions against any country which offers asylum to Snowden.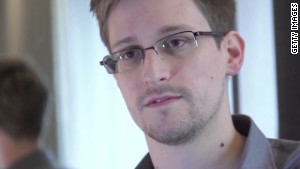 It was claimed that Edward Snowden is classified as a spy, not just a whistleblower who revealed that the United States was slurping information on its own citizens and snooping on its allies. As you know, Snowden is still holed up in Sheremetyevo international airport in Russia, where he had fled to escape capture and trial in the US.

Snowden had to ask for temporary asylum in Russia until he finds a way to reach a country which is ready to shelter him. Thus far, Bolivia, Nicaragua and Venezuela have all offered sanctuary to Edward, but the problem is to get him there first.

Anyway, the United States wants to make sure those countries understand that they won't be able to peddle their goods to the United States if that happens. In the meantime, it is unclear whether the US will be banning the export to those nations of its basic goods like Coke and iPhones. According to Republican US Senator Lindsey Graham, this move was supposed to attract the attention of any state considering the idea of granting Snowden safe harbor. Lindsey Graham doesn't seem to care much about hacking off Moscow and goes on to bang the drum about it by pointing at Russia allying with Iran and Moscow's support for Bashar al-Assad in Syria. He has so far suggested the United States consider boycotting the 2014 Winter Olympics in Sochi.

Although Moscow might not be too bothered about American sanctions, the United States has a range of programs which suppose to provide international trade benefits to such developing countries as Bolivia and Venezuela, who also offered asylum to Edward Snowden. Finally, the United States also has a free trade agreement with Nicaragua which could come under scrutiny.

The industry experts believe that the threats won't make the countries change their decisions of offering shelter to a whistleblower.
By:
SaM
August 2nd,2013
Posted by:
Date:
Friday, August 2nd, 2013
1

| | |
| --- | --- |
| posted by (2013-08-02 21:05:56) | |

| | |
| --- | --- |
| | the land of the free trying to take the freedom from another country what a bunch of coconut lovers the world would be a better place if the usa put a big wall up and cut all links with us the world would still go round and the sun would still come up in the morning this country needs a reality check !!!! |
2

| | |
| --- | --- |
| posted by (2013-08-02 21:18:53) | |

| | |
| --- | --- |
| | seems to be quite a bit of anti-American propaganda on this site |
3

| | |
| --- | --- |
| posted by (2013-08-02 21:46:06) | |

| | |
| --- | --- |
| | angelraven just sounds like a racist but I doubt she/he is from America |
4

| | |
| --- | --- |
| posted by (2013-08-02 21:57:15) | |

| | |
| --- | --- |
| | Don't forget the other side of the aisle, it takes two to tango, my over-the-top friend. As horrible these DINOs are running this shit hole, you're forgetting the do nothing House & the "Down with every American" governors & senators. It's not just that wussy punk bitch in the White House, it's all of them bought & paid for... |
5

| | |
| --- | --- |
| posted by (2013-08-02 22:18:17) | |

@angelraven Your right.. its all about being brainwashed..
Obama is nothing but the devils B***h and Israel's puppet on a string. Sadly the American public eat out of his hand..
6

| | |
| --- | --- |
| posted by (2013-08-02 22:22:19) | |

| | |
| --- | --- |
| | Not all eat from his hand darkman..not all..only those on food stamps those that dont wanna work those jealous on people that fulfilled their American dream those that r happy to call themselves victims. . |
7

| | |
| --- | --- |
| posted by (2013-08-02 22:40:43) | |

| | |
| --- | --- |
| | i think its bs but i wont go down that road i think the anger here is more than warranted although many of these laws dont only fall under obama he was pres when it hit light .. i remember bush under fire for snooping. we just didnt realize the scope or names as tech got better the spying got wider .. i dont think anyone is being racist here at all .. ive watched raven comments and by no means do any of you have a right to classify racist at all no matter bush or obama this situation was bound to come out i dont think snowden is a hero but a person who saw wrong in whats going on . |
8

| | |
| --- | --- |
| posted by (2013-08-02 23:56:42) | |

| | |
| --- | --- |
| | the us gvmt,, again a perfect example of "the largest criminal organization "on the face of beautiful mother earth at work ,, backstabberz n bullies ,, innocent til proven guilty ,, they already say hes guilty ,, f-in losers,,,eddy iz a hero ,, id make him bbq anyday ,, praize to Russia for the humane choice you made . |
9

| | |
| --- | --- |
| posted by (2013-08-03 00:53:28) | |

| | |
| --- | --- |
| | he is a hero until the next whistle blower comes along then he is a forgotten hero when the train moves to someone else |
10

| | |
| --- | --- |
| posted by (2013-08-03 01:36:15) | |

And the people behind the illegal surveillance??
Nothing happens to them and the stories focus centers on Snowden instead.
We have completely lost control of our government.
11

| | |
| --- | --- |
| posted by (2013-08-03 02:24:34) | |

| | |
| --- | --- |
| | this is why I said the usa needs a wall around it, as for the baboon that went to war with usa he`s a puppet and also made himself very wealthy the A hole of a puppet all the lives lost on both sides of the pond and it`s going back to what it was before the war on terror want a laugh the lost of life for nothing |
12

| | |
| --- | --- |
| posted by (2013-08-03 03:43:33) | |

| | |
| --- | --- |
| | Everyone that is bashing America it's not the citizens that's doing this it's our pos president, we all wish he would be impeached but no one will do it for fear of being labeled racist. He has brainwashed so many people he can do pretty much what he wants. |
13

| | |
| --- | --- |
| posted by (2013-08-03 06:22:37) | |

| | |
| --- | --- |
| | I don't like the current pres, but none of this has anything to do with him. The president has never had any real power. Presidents wave, smile, and campaign. They are the pretty face to the monster beneath. |
14

| | |
| --- | --- |
| posted by (2013-08-03 06:32:10) | |

It's not the president- he's just a front-man for the globalists trash that are spying on the whole planet. The USA has been hijacked by Anti-American terrorists that call patriots like Snowden spies and traitors.

Keith Alexander said they caught 13 terrorists with this treasonous program and so he thinks he and those involved are not subject to the laws that say he should be executed for treason.

They lied, and lied and lied. They will never admit wrongdoing because they know that it would get them shot by a firing squad. This is why we shouldn't listen to them, or debate them. Just drag them out, try them for their crimes and execute them, out of necessity to preserve freedom.

When he says they caught 13 terrorists with this, we must assume it's another lie and that if those people exist, they were law abiding citizens, or they would've gotten a fair trial.

We know they didn't catch any terrorists because NOT ONE terrorist employee/contractor for the NSA has been tried, convicted, and publicly executed for levying war on the people of the U.S.A.
15

| | |
| --- | --- |
| posted by (2013-08-03 06:45:50) | |

" this country needs a reality check !!!!"

You need to learn the difference between the US Government and the Citizens of the US. You are also pretty damn ignorant when it comes to all the good that has come from this country as well.
16

| | |
| --- | --- |
| posted by (2013-08-03 07:17:41) | |

| | |
| --- | --- |
| | Usually stay clear of this stuff, am not an American but have to chime in here ... its too easy and very ignorant to make the entire US population responsible for anything the US government does. Yes, there are a great many that have and would again vote for monkeys like Bush / Obama / etc. and support their agendas, but there are at least equally as many (the majority = my guess) that are like the rest of us, people who only want to live a good life, have good trade with the world, have fun and move into a peaceful, modern society. |
17

| | |
| --- | --- |
| posted by (2013-08-03 07:39:28) | |

| | |
| --- | --- |
| | He has already left the airport. SHITbama and his government are liars and fools. |
18

| | |
| --- | --- |
| posted by (2013-08-03 10:06:46) | |

The exact opposite of Obama, with respect to human rights and at any level, would be Malcolm X.
Quotes by Malcolm X to further my suggestion:

1. "I'm for truth, no matter who tells it. I'm for justice, no matter who it is for or against. I'm a human being, first and foremost, and as such I'm for whoever and whatever benefits humanity as a whole."

2. "He got the peace prize, we got the problem.... If I'm following a general, and he's leading me into a battle, and the enemy tends to give him rewards, or awards, I get suspicious of him. Especially if he gets a peace award before the war is over."

Or, how about these...

3. "You're not supposed to be so blind with patriotism that you can't face reality. Wrong is wrong, no matter who does it or who says it."
4. "I am neither a fanatic nor a dreamer. I am a black man who loves peace, and justice, and loves his people."
19

| | |
| --- | --- |
| posted by (2013-08-03 11:24:58) | |

| | |
| --- | --- |
| | you lot need jesus in your life lol |
20

| | |
| --- | --- |
| posted by (2013-08-03 11:44:44) | |

| | |
| --- | --- |
| | Sorry but in 'Merica, Jesus is the problem. |
21

| | |
| --- | --- |
| posted by (2013-08-03 13:21:46) | |

| | |
| --- | --- |
| | Sanctions never works example Cuba 40 years, Iran, North Korea and many more, Lindsey Graham is a closet homo. |
22

| | |
| --- | --- |
| posted by (2013-08-03 13:24:08) | |

| | |
| --- | --- |
| | Yeah lets all hate the liers of the USA government could not tell the truth if they tried.....SNOWDON for president. |
23

| | |
| --- | --- |
| posted by (2013-08-03 22:29:18) | |

| | |
| --- | --- |
| | praising Russia for humane thing to do ? really that's the funniest thing off this entire crap fest Russia is only doing this because its gonna piss off Obama if you think otherwise your a fool in recent months at least 20 civil rights leaders in Russia have faced harassment and some cases severe attack for just speaking against the gov . they could care less if he was dead or alive as long as it is a thorn in the us they will keep him say he cant leak more but wont hand him back until they get what they want from him .. |
24

| | |
| --- | --- |
| posted by (2013-08-03 23:08:53) | |

The whole thing is just ludicrous and discussing the finer points of the potential effect of sanctions just legitimises the nonsense

The core of this is that someone in a country set up to be a country of the people, for the people ruled BY the people and where as I am aware its actually a citizens constitutional duty to expose wrongdoing by ANYONE, even the US president himself is claiming that someone actually doing what their country was initially founded on is now classed as a spy

Lets not forget that rather important and pivotal fact, because if that gets lost in the noise then the NSA, the government and most of all the bankers, financiers and billionaires they all work for (really) have won simply by the one and only important fact in this barrage of white noise being lost in the crossfire

Whether he broke a law or not he DID expose wrong doings and other people breaking many laws thousands of times a day,

Even the police have to speed and kill people to bring criminals to justice. So this guy sharing what everyone has an unalienable right to know anyway isn't much of a crime in the grand scheme of things really

And lets not beat about the bush (no pun intended) a law that legalises breaking the law and seeks to make it illegal to expose that law breaking is a law that SHOULD be ignored right up until its rescinded


If Obama made it Illegal to report a rapist as an example because one of the money men who paid for his campaigning and now own his soul enjoyed committing rape everyone (I would hope) would be up in arms about that

But on a privacy level this law protects the governments right to rape every single person on the planets privacy if they come within their sights and yet people are defending the government and not the person who exposed their draconian Nazi invasions of privacy
25

| | |
| --- | --- |
| posted by (2013-08-04 02:44:42) | |

| | |
| --- | --- |
| | I totally agree with Angelraven...and I am an American as well, from California. |
26

| | |
| --- | --- |
| posted by (2013-08-04 14:35:00) | |

I love how people who don't live in America all seem to Hate it and say things about our Government and how bad and terrible we are lol. I say worry about your own government and your own country because I guarantee you if most of the people who post and say what country they are from I doubt that they will have high praise and comments about how greater there countries and governments are compared to "Ours".....IMO America is still a GREAT place to live in overall, yea I know we have problems but what country doesn't? ID rather live here in the USA than most of the countries the non US Commenters on here come from LOL.....Another thing you don't see ALOT of is Americans in the articles section constantly bashing/saying negative Comments about Yall Foreigners Governments and countries LOL, yes theres a few every now and then, BUT NOWHERE near as many USA Hate Comments comeing from NON USA Residents......RANT OVER ;>
Thanks again for the Hardwork Same Keep Up the great work
27

| | |
| --- | --- |
| posted by (2013-08-04 21:22:33) | |

| | |
| --- | --- |
| | Vladimir putin is verry scared about us sanctions... )) yeah, right.. America is not a democratic state anymore |
28

| | |
| --- | --- |
| posted by (2013-08-04 22:58:40) | |

| | |
| --- | --- |
| | not every American thinks snowden is a traitor i believe hes doing something patriotic while America is big people outside of the us need to understand that this is a police state tyranny our democracy has been overthrown by the shadow government/ rich people that do things only to benefit themselves anyone that speaks up against it is labeled a traitor people of America we need to wake up |
29

| | |
| --- | --- |
| posted by (2013-08-06 00:04:07) | |

The National Security Agency has obtained direct access to the systems of Google, Facebook, Apple and other US internet giants through their Prism mass electronic surveillance data mining program .no one should have that amount of authority over peoples private conversations emails etc. this is what Edward Snowden was telling the world not leaking or selling information to other countries
He seen this as wrong and felt the correct thing to do was tell the world. his life is now endanger and will have to look over his shoulder for the rest of his life and will probably become paranoid and not lead a normal life.
yes he was employed by the National Security Agency .but it's a bit like working in a nursing home you see a carer hitting a patient for example you expose them.. this is all this guy did
The real criminals are the ones going through your personal phone calls email etc
30

| | |
| --- | --- |
| posted by (2013-08-06 05:58:46) | |

Here is a recent list of constitutional violations committed by Obama and the government:
1.Launching an illegal war in Libya. Article I, Section 8 gives Congress the power to declare war. Under the congressionally-enacted War Powers Act, Mr. Obama had 60 days to get congressional approval after U.S. bombs started dropping in Tripoli, but he didn't bother. Putting the Muslim Brotherhood in charge of yet another Arab nation appeared to be a higher priority than following the law.

2.Undermining the nation's armed forces. Article II, Section 2, names the president Commander in Chief. Instead of asserting American power, Mr. Obama projects weakness, emboldening our enemies. The murder of our ambassador and three other staff in Benghazi, Libya, and the attacks on our embassies in Egypt and Yemen, are bitter fruit of that reality. In addition, Mr. Obama rammed through Congress a bill homosexualizing the military despite failing to make the case that this won't hurt readiness, morale, retention or recruitment. He is unfit to be Commander in Chief.

3.Violating religious freedom. Mr. Obama's Department of Health and Human Services ignored the First Amendment by issuing a Soviet-style order to Catholic and other faith-based institutions to violate their beliefs and provide insurance covering abortifacients, contraceptives and sterilizations.

4.Appointing agency "czars" without Senate approval. Article II, Section 2, gives the president the power to appoint ambassadors, judges and top agency officials, but only with the "Advice and Consent of the Senate." Mr. Obama has appointed, without Senate approval, more than two dozen "czars" in federal agencies.

5.Making illegal recess appointments. Article II, Section 2 allows the President to "fill up all Vacancies that may happen during the Recess of the Senate." While the Senate was in session, Mr. Obama made recess appointments of Richard Cordray to head the new Consumer Financial Protection Bureau and three members of the National Labor Relations Board.

6.Forcing Americans & Businesses to buy health insurance. Article I, Section 8 gives Congress the power to regulate commerce and levy taxes. It does not force Americans to engage in commerce. During policy debates in 2009, the White House denied that the Affordable Care Act's individual mandate was a "tax." But in court, the administration argued that it was a tax after all. In a shocking ruling, Chief Justice John Roberts bought the logic, upholding this unconstitutional monstrosity.

7.Refusing to enforce laws that he doesn't like. Article II, Section 3 states that the president "shall take care that the Laws be faithfully executed." Mr. Obama directed Attorney General Eric H. Holder Jr. to ignore the Defense of Marriage Act and even work against it in the federal courts. Mr. Holder also suspended newly enacted photo ID voter laws in Texas and South Carolina.

8.Stonewalling Fast and Furious. The Justice Department's subdivision of Alcohol, Tobacco and Firearms "walked" more than 2,000 firearms to drug gangs across the border to Mexico. U.S. Border Patrol Agent Brian Terry was killed, along with at least 100 Mexicans. The administration has shown contempt for Congress, and Mr. Holder denied knowing about the debacle despite evidence indicating otherwise. This is not "faithfully" executing the law or defending America's sovereign borders.

9.Violating Equal Protection and Voting Rights. The 14th Amendment guarantees "due process" and "equal protection of the laws." The 15th Amendment guarantees that "the right of citizens to vote shall not be denied or abridged … on account of race.…" Mr. Holder ditched the case of New Black Panther Party members videotaped intimidating Philadelphia voters in 2008. Two former Justice Department officials testified that employees were told to ignore white complainants.

10.Using the EPA to attack America's energy industry. In 2010, the Senate refused to pass the "cap-and-trade" bill that would have created a carbon-tax system, vastly increasing federal power over energy. The Environmental Protection Agency declared carbon dioxide a pollutant anyway and began exerting raw bureaucratic power. Mr. Obama's green zealots nixed the Keystone XL pipeline from Canada and virtually shut down new oil exploration and drilling.

11.Allowing the FCC to grab the Internet. The Telecommunications Act gives the Federal Communications Commission (FCC) authority over wire and broadcasting, but not broadband. Congress and a federal appeals court rejected the FCC's claims of authority, yet the FCC released "net neutrality" rules in December 2010. This violates the First Amendment's protection of free speech. The FCC has no more authority over the Internet than it does over the musings of Joe Biden.

12.Attacking a state for upholding federal law. The 10th Amendment says "The powers not delegated to the United States by the Constitution, nor prohibited by it to the States, are reserved to the States respectively, or to the people." In July 2010, the Justice Department sued Arizona for a law requiring state officials to enforce federal immigration laws. Nothing in the Constitution prohibits states from assisting in enforcing federal laws. Meanwhile, the Justice Department ignores "sanctuary cities" that openly violate federal law.

13.Giving a foreign leader platforms to denounce an American state. In May 2010, Mexican President Felipe Calderon addressed Congress, where he blasted Arizona to cheers from Democrats. Mr. Obama joined him later at a White House press conference where both men trashed Arizona. The president takes an oath that he will "preserve, protect and defend the Constitution," which guarantees that states are part of the United States, not part of a foreign country by default.

14.Using the National Labor Relations Board as a goon squad. The NLRB sued in April 2010 to stop the Boeing Co.'s new $750 million Dreamliner plant in right-to-work South Carolina because unions objected. Nowhere does the Constitution give the federal government the power to tell businesses where they can operate.

There's so much more, but I've run out of room. When liberals write the history of the Obama era, they'll have to perform contortions to cover up the sheer amount of lawlessness.
Articles Search
Most Popular Stories
Articles Categories
Articles Tags