Google Deleted 100 Million Search Results in 2013

Added: Saturday, August 3rd, 2013
Category: Bit Torrent Freedom > The Right To Share
Tags:ET, p2p, Torrent, Piracy, Peer To Peer, Network, Hackers, Internet, BitTorrent, Google, utorrent, bitcomet, extratorrent, www.extrattorrent.com, 2013

Since the beginning of the current year rights owners have asked the search giant to remove over 100 million links to "pirate" websites. This figure is already double the number Google processed for the whole last year. Google is currently processing an average of 15 million "pirate" links per month. Although this number is leveling off, the rights owners aren't satisfied yet.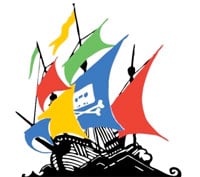 Trying to steer prospective customers away from illegal websites, rights owners keep sending the search engine millions of DMCA takedown requests. Google, on its side, is trying to give the public insight into the scope and nature of this process – this is why it started publishing details of all takedown requests in its Transparency Report. It turned out that since last year the number of URLs the company is being asked to remove has exploded.

Thus far, Google has been required to delete more than 105,300,000 links to infringing websites, and most of them don't appear in search results anymore.

As for the websites for which the company received the most takedown notices, the file-hosting search engine FilesTube tops the rankings with almost 6,000,000 URLs. Another "rogue" website is Torrentz.eu with over 2,500,000 URLs, followed by Rapidgator.net with more than 2,000,000 links. The surprising fact is that infamous The Pirate Bay didn't show up in the top 20. Maybe this is because it changed domain names, or maybe because it hosts just 2,000,000 magnet links on the website.

Talking about the reporting groups, we can see that the Recording Industry Association of America is one of the most active senders of DMCA takedown requests. The anti-piracy outfit has sent takedown requests for over 26 million URLs within the last year and half. Despite the fact that Google responds swiftly, the entertainment industry doesn't believe the takedowns are efficient. This is why it now asks the search giant to ban entire domains from its search results.

On the one side, the company is satisfied with the way things are going, saying that it has faith in the general workings of the DMCA takedown procedure. The only problem with the massive number of takedowns is that thousands of links are taken down in error – for example, Microsoft recently asked to remove its very own website from the search results.

In the meantime, the industry experts note that it would be interesting to see how the tension between the search engine and the rights owners develops over time.

Thanks to TorrentFreak for providing the source of the article.

By:
SaM
August 3rd,2013
Posted by:
Date:
Saturday, August 3rd, 2013
1

| | |
| --- | --- |
| posted by (2013-08-03 19:39:11) | |

| | |
| --- | --- |
| | Well thank goodness they still track their users' search terms and feed them to NSA. Such hypocrites. |
2

| | |
| --- | --- |
| posted by (2013-08-03 22:16:23) | |

| | |
| --- | --- |
| | So anybody knows any other good search engines besides google & yahoo which hasn't come under the 'eye' ? |
3

| | |
| --- | --- |
| posted by (2013-08-04 00:13:27) | |

| | |
| --- | --- |
| | kinda makes you wonder what sites are being blocked since you can search for et and piratebay and kickass torrents on google i wonder if they mean they are deleting search results for the truly illegal stuff like kiddy porn and stuff like that |
4

| | |
| --- | --- |
| posted by (2013-08-04 04:52:55) | |

Movnator - Use Ixquick, duckduckgo, or YaCy

Raven- They're deleting specific links. That means that if you search for Batman or whatever, you won't find a link to the torrentz.eu pages that have it listed.
5

| | |
| --- | --- |
| posted by (2013-08-04 10:14:59) | |

I DON'T MEAN TO SOUND HIGH, BUT SOMETIMES I FEEL TORRENT COMMUNITIES ARE TOO GOOD FOR THIS WORLD OF GREED AND EXPLOITATION. EVERYWHERE YOU TURN SOMEBODY IS GETTING A KNIFE ON THEIR BACK AND THEN SOMEONE ELSE GETS USED AS A SCAPE GOAT. HAVE ANY OF YOU GUYS EVER THOUGHT ABOUT HOW MUCH MONEY WE SPEND!?, CHECK THIS OUT YOU BUY THE CD YOU BUY THE LIVE DVD/BLURAY AND YOU GO SEE THE LIVE PERFORMANCE AT A RIDICULOUS PRICE, AT THE END OF THE DAY YOU'RE SPENDING ALL THAT MONEY FOR THE SAME THING, NOW I DON'T MEAN TO BE STINGY BUT WHEN DOES IT STOP!?, THERE ARE THOSE MISLEADING SIDE NOTES WHERE THEY SAY "SUPPORT THE ARTIST", WHEREAS THE ARTIST IS GETTING RIPPED OFF. THE SUITS BEHIND THE CURTAINS ARE NOT USED TO PEOPLE "FIGHTING BACK", SO TO SPEAK.

THEY'RE JUST MAD WE'RE SLIPPING BLOCKS OFF THEIR PYRAMID.
PEACE IN PEACE OUT, TO THE TORRENT COMMUNITY.
6

| | |
| --- | --- |
| posted by (2013-08-04 17:53:18) | |

No worry`s if you enter a name in google + the name torrent behind it you wil see that there nothing to be worry about. google wil still give you al the site`s with that info about torrents.
And like piratbay on google you cant go to the site via google but you will see the torrents in google search. so google still gives info about pirat site`s even if you can`t go there anymore.
you can go there via proxybay and fill in the name you saw in goole search engine. and the torrent wil be display on your screen.
7

| | |
| --- | --- |
| posted by (2013-08-05 08:50:45) | |

| | |
| --- | --- |
| | I totally agree with 'DIGITALBUTTERFLY'. We are being charged money from all the ways, I mean almost everything & everywhere things are being designed by companies & government to suck money out of the people. Firstly they charge us with direct taxes & then indirect charges/taxes on EVERYTHING be it a burger at a store, a movie ticket, ticket for a parking lot, tuition/school/college etc fees & even there are taxes on our internet connection ! And the charges graph continuously moves in the upward direction & they don't pay or increment your salary at such speed, no matter how much of your time, life, health & energy u spend in a Co. And now after looting us in all the areas of our life, the little source of relaxation & entertainment people have by harmlessly sharing some stuff in their leisure time over the internet, the already top wealthiest Cos & governments have problem in that too. ...the way things are going, there will soon be a day when we will be charged for breathing oxygen & existing too.. we already are charged for water & pieces of land. |
8

| | |
| --- | --- |
| posted by (2013-08-05 20:33:46) | |

| | |
| --- | --- |
| | nice |
9

| | |
| --- | --- |
| posted by (2013-08-05 23:24:19) | |

| | |
| --- | --- |
| | well shiver me timbers ooohhhh aaaarrrrrr |
10

| | |
| --- | --- |
| posted by (2013-08-06 13:13:17) | |

| | |
| --- | --- |
| | i don't like !!!! |
Articles Search
Most Popular Stories
Articles Categories
Articles Tags