Winner of NSA Embarrassed with PRISM

Added: Sunday, August 4th, 2013
Category: Bit Torrent Freedom > The Right To Share
Tags:ET, p2p, Torrent, Piracy, Peer To Peer, Network, Hackers, Internet, BitTorrent, Google, utorrent, bitcomet, extratorrent, www.extrattorrent.com, 2013

It looks like the winner of 2013 security award, which was sponsored by American spooks at the NSA, is a bit embarrassed. Joseph Bonneau, working at the Computer Laboratory, University of Cambridge, is supposed to be over the moon at winning this prestigious award. Actually, his work "The science of guessing" was selected by top academics in the security world as the best scientific cybersecurity paper in 2013.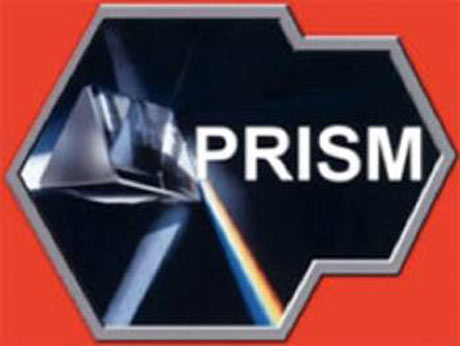 Joseph Bonneau admitted he was honored to have been recognized by the distinguished academic panel gathered by the NSA. However, he feels a little embarrassed about the award after the news broke that the NSA, with the backing of sockpuppets on both sides of the political spectrum in the United States, have been spying on everyone's private communications on an unprecedented scale.

Like everyone in the community of cryptographers and security engineers, Joseph was sad that they failed to better inform the public "about the inherent dangers and questionable utility of mass surveillance". Bonneau announced he was ashamed the public has let politicians sneak the country down this path and wanted to make it clear that in accepting the NSA award he didn't condone the NSA's surveillance in any way. He claimed that he doesn't think a free society is compatible with such an outfit as the NSA in its current form.

In the meantime, Bonneau was glad to get the opportunity to visit with the NSA and was very grateful for his hosts' genuine hospitality. A group of engineers turned up to hear Joseph's presentation, asked sharp questions, understood and cared about the privacy implications of studying password information. Still, the winner believes that the US' core problems are in Washington and not in Fort Meade.

By:
SaM
August 4th,2013
Posted by:
Date:
Sunday, August 4th, 2013
1

| | |
| --- | --- |
| posted by (2013-08-04 20:00:51) | |

| | |
| --- | --- |
| | Now that he's had his chance to meet with them, he needs to give the award back in protest. He should also turn his expertise toward a counter-program to destroy this monster. |
2

| | |
| --- | --- |
| posted by (2013-08-04 21:02:16) | |

| | |
| --- | --- |
| | His monster as @1 put it was a paper on analysis and decryption of passwords,something that interests the NSA no doubt in their spying on the world in general but I see no need for any returning of his award in protest since scientific achievement is apolitical and his paper was not written as an aid to the NSA but as a scientific study.As Einstein put it constructive madness is genius,destructive madness is lunacy and the purpose of any invention or discovery's usage defines it.The discovery of the A bomb and it`s usage was madness, but from it we now know of and use nuclear reactors.Bonneau has done as Einstein did with Americas A bomb and disavowed any association with the NSA who as with anyone else may use such knowledge gleaned from said paper for whatever purpose they might although they already have our communications monitored and sewn up in data control. |
3

| | |
| --- | --- |
| posted by (2013-08-05 03:24:23) | |

| | |
| --- | --- |
| | Smart guy this embolism. I'm gonna read an einstein bio now, talk about someone you want to imitate... |
4

| | |
| --- | --- |
| posted by (2013-08-05 05:10:09) | |

@2 It wasn't an award from a scientific journal or something, it was from the NSA. He should them back their tainted praise/award because he seems to actually have a conscience. He knows what his work will be used for, and perhaps now he will learn to only work for things that can be used only to preserve freedom.

Scientists the world over need to stop working on these "double-edged swords" and focus on straight edges and protective sheaths that shield us from the edge that faces inward toward the people.

I'm talking to you AI, drone, robotics, neuroscience, cybernetics researchers out there. Don't pretend it's not your fault and your alone when you release the tools of destruction into the wind.
5

| | |
| --- | --- |
| posted by (2013-08-05 17:03:41) | |

| | |
| --- | --- |
| | There is no such thing as a single edge sword. Good and evil are in the hand that wields. |
6

| | |
| --- | --- |
| posted by (2013-08-06 13:30:54) | |

| | |
| --- | --- |
| | Peace! |
7

| | |
| --- | --- |
| posted by (2013-08-07 05:44:41) | |

| | |
| --- | --- |
| | There was another nation in the last Century whom sought to collect as much data as possible about their citizenry. Once the information was obtained, it needed a way to be processed, so in comes IBM to solve the problem of sorting and getting the information out of the mass of data that had been collected. This information was then used to persecute anyone the people in power disliked, and also those of the Jewish faith. The mass collection of data on the citizenry of a nation is usually the first step in a much larger plan overall. Finally we all know what the nation of Germany proceeded to use the data for, and it certainly was not too keep the nation safe or anything related to security, and I fear this is history repeating itself, since we clearly didn't learn the lessons of WWII, Korea, Vietnam, etc, for if we had, the later, more recent invasions (err police actions)would not have occurred, yet we continue to engage in the concept that people can be forced to act in the manner we desire, never mind that it goes against their own beliefs and ideology, thus they will never follow such rules willingly, thus the constant police state is the solution politicians always seek. If this does indeed happen again, only in the USA this time, I'd place the blame on those whom sought to bring as many of the NAZI Scientists to the USA (a far greater number than was ever disclosed to the public, for more look up 'Operation Paperclip') for we will have imported it to our own shores with great vigor and zeal, desperate to get an edge over Russia (an ally at the time), but only until Germany was crushed, then Stalin showed his true face! |
8

| | |
| --- | --- |
| posted by (2013-08-07 10:35:06) | |

Give the the NSA helper a pat on the back, how can he accept an award from them and then "not" condone the NSA's actions at the same time? hypocrisy strikes again, I wonder if he knows he's just crossed the line between them and us?

It saddens me to see clever people abused like this, bought for ten pieces of gold, it must be hard to know who is a true friend in the world in which he is surrounded by, he must have very conflicting morality issues bouncing around. I wonder how many of us would take the moral high road knowing that the people who are smiling at you would kill you in the blink of an eye and not think anything of it.
9

| | |
| --- | --- |
| posted by (2013-08-07 10:45:24) | |

@ LGreen311: Might I suggest that you stop thinking in terms of countries, these are the same people regardless of country, religion and time, they create wars for profit, it also helps them with their genocidal, culling urges, I would suggest you think of WW1 and WW2 as trial runs. Just remember these people don't give a rats ass what religion you are, what country you come from, you are nothing to them, you are not considered a sentient being, you are an object, much like a psychopath looks at people, you are an "it" you are deletable and you have no consequence to them.

Think on...
10

| | |
| --- | --- |
| posted by (2013-08-10 03:37:10) | |

| | |
| --- | --- |
| | @5 if there was no such thing as a single edged sword then why would you have the "Double edged sword" saying? |
Articles Search
Most Popular Stories
Articles Categories
Articles Tags