Gag Order Placed on Kids

Added: Monday, August 19th, 2013
Category: Recent Headlines Involving File Sharing > Current Events
Tags:ET, p2p, Torrent, Piracy, Peer To Peer, Network, Hackers, Internet, BitTorrent, Google, utorrent, bitcomet, extratorrent, www.extrattorrent.com, 2013

You may know that gag orders can be met in all sorts of court cases, including those involving sensitive data, but they are rarely applied to kids and last a lifetime. It seems that US lawyers are really pushing the envelope, as they ordered a lifelong gag on two children, 7 and 10 years old, which prevents them from discussing fracking for good.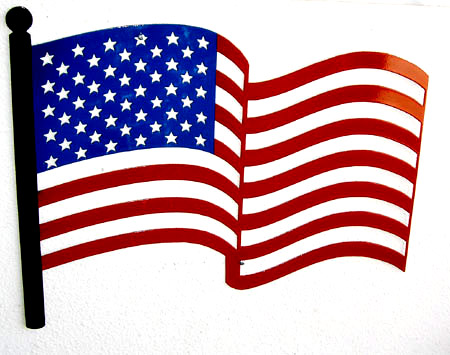 The children ended up with the gag order after their family reached a $750,000 settlement with an oil and gas company accused of wrecking their farm in Pennsylvania. The defendant appeared to be a big player in the state's shale gas boom, which placed some industrial facilities right next to their farm. The list of facilities included 4 gas wells, gas compressor stations and even a waste pond.

In result, the family had to take the company to court, complaining that their water supply was contaminated after its operations. The case ended in a settlement reached two years ago and unsealed in the beginning of this August. According to the settlement, the plaintiffs had to sign a gag order, which is quite common for a cash handout. The unusual part was that the order was also extended to include a couple of kids.

The father of the family explained that it might appear difficult to make sure the kids keep silence on fracking, first of all because they have no idea what fracking or a gag order is. Another problem is that they are only 7 and 10 years old – the family's attorney admitted he had never seen a gag order imposed on kids in his thirty years of practicing law.

In response, the attorney representing the oil and gas company reaffirmed that they sought the gag order, and remain the position it applies to the whole family. They are intended to certainly enforce it. However, after the order was made public, the company is now facing bad press and is making attempts to distance itself from comments made by its legal team.
By:
SaM
August 19th,2013
Posted by:
Date:
Monday, August 19th, 2013
1

| | |
| --- | --- |
| posted by (2013-08-20 00:06:29) | |

| | |
| --- | --- |
| | Only 750.000$ what a pitiful amount for all the damages done by fracking. It ruins the environment for decades if not longer. Worst of all, there are many alternatives. The US even had planes that tap into zero point energy but as always money money money every drop of oil must get sold first no matter the cost. |
2

| | |
| --- | --- |
| posted by (2013-08-20 03:24:21) | |

| | |
| --- | --- |
| | Hey, eNdEmiOn, wanna buy my used spaceship? It's only got 6,342 light-years on it. I keep it parked in some swampland that I, coincidentally, am also trying to sell. I'll let you have the whole kit-and-kaboodle for only 40,000 euros. |
3

| | |
| --- | --- |
| posted by (2013-08-20 05:31:54) | |

| | |
| --- | --- |
| | ydatb HA^ |
4

| | |
| --- | --- |
| posted by (2013-08-20 19:48:22) | |

| | |
| --- | --- |
| | I agree with the 1st uploader. Everyone should watch at least 2 dozen free energy vids from youtube, full length documentaries are best. Especially the second commenter |
Articles Search
Most Popular Stories
Articles Categories
Articles Tags