UK Government Boycotts Social Media Site

Added: Thursday, August 22nd, 2013
Category: Recent Headlines Involving File Sharing > Current Events
Tags:ET, p2p, Torrent, Piracy, Peer To Peer, Network, Hackers, Internet, BitTorrent, Google, utorrent, bitcomet, extratorrent, www.extrattorrent.com, 2013

A controversial British social media site Ask.fm was facing troubles with big corporate advertisers last week, after the Prime Minister called for a boycott of "irresponsible sites" following the suicide of a girl after being bullied on the Internet.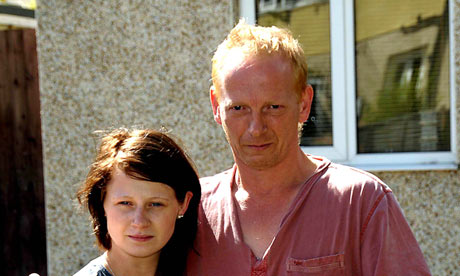 A number of the largest corporations, such as the Sun, BT, Vodafone, EDF Energy, McDonald's, Phones 4U, eBay, Zipcar, and British Airways refused to be among future advertisers of Ask.fm while the service founders tried to reassure people that they take online bullying seriously.

The site that is estimated to make $8 million annually in advertising revenue also realized that Google, which acts as a 3rd-party advertiser for many companies, has raised concerns over some of the site's content as well. The father of a 14-year-old who took her own life claimed that his daughter had killed herself after being bullied on Ask.fm. As a result, David Cameron called for moral persuasion, saying that people who operate such services have to show some responsibility. He also called everyone to help stop future tragedies like that by not using such vile websites, i.e., boycotting them.

Google provided no comment about Ask.fm specifically, but confirmed that the company doesn't allow adverts on sites promoting hatred, racial intolerance, or violence. In case Google discovers its service is being used to serve ads on inappropriate sites then it will take the appropriate action.

The companies pay intermediaries, like Google, for placing their ads on user-specified pages, including Ask.fm. They are told where their ads have appeared and the companies can block individual sites from featuring their products.

In response, the founders of Ask.fm wrote an open letter explaining that they do take online bullying very seriously. They reassured all users and their parents that they are indeed committed to ensuring that Ask.fm is a safe environment. The founders claimed they don't condone bullying of any kind, or any form of unacceptable use of their service. They also promised to hire more moderators and customer service staff in order to deal with complaints and carry out investigations.

Ask.fm allows Internet users ask anonymous questions, inviting answers. But the service has been plagued by bullying – for example, the teenager has reportedly killed herself after anonymous users sent messages to her encouraging her to self-harm.
By:
SaM
August 22nd,2013
Posted by:
Date:
Thursday, August 22nd, 2013
1

| | |
| --- | --- |
| posted by (2013-08-23 15:19:20) | |

| | |
| --- | --- |
| | strict action need to be taken |
2

| | |
| --- | --- |
| posted by (2013-08-23 18:50:02) | |

| | |
| --- | --- |
| | Happens on facebook every week and they do nothing about it at all. They must not be able to harvest information from Ask.fm. |
Articles Search
Most Popular Stories
Articles Categories
Articles Tags