UK Investigates Google Acquisition of Waze

Added: Wednesday, September 11th, 2013
Category: Recent Headlines Involving File Sharing > Ridiculous Criminal Trials
Tags:ET, p2p, Torrent, Piracy, Peer To Peer, Network, Hackers, Internet, BitTorrent, Google, utorrent, bitcomet, extratorrent, www.extrattorrent.com, 2013

The UK Office of Fair Trading is carrying out investigation over takeover of satellite navigation service and real-time traffic aid, while the United States also queries effects on market competition. Waze, a live-routing service, uses satellite navigation technology in order to include community data on local areas.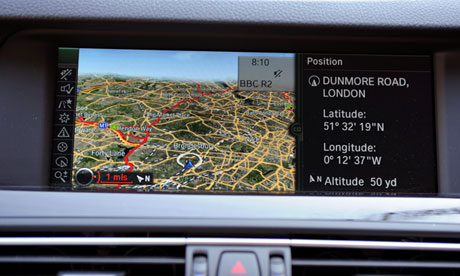 The consumer watchdog announced it will investigate Google's $1 billion acquisition of the travel mapping service Waze, on top of an inquiry conducted in the United States by the FTC. Waze, based in Israel, offers satellite navigation functions with real-time updates to smartphones and accounts for over 50 million direct users all over the world. Waze also supplies anonymous traffic information to Apple's maps service on iOS devices.

If the search giant is going to control over 25%, or have turnover in Britain more than £70 million, in the "relevant market" via its acquisition of Waze, the Office of Fair Trading could order it to make divestments to ensure a level playing field for competitors. However, it is unclear how the OFT defined the "relevant market" for Google's and Waze's business that could be taken to include stand-alone satellite navigation devices in vehicles or just the services available to smartphones.

The US inquiry was launched within days of the acquisition announcement after pressure from American consumer watchdogs. The Federal Trade Commission is believed to be still considering the competition effects of the takeover. Google announced the acquisition of Waze (apparently after a bidding war with Facebook), and in August the company revealed that it would be integrating reports from Waze users into its own maps. Still, it is unclear whether Waze will continue to provide information to Apple, nor whether its price will change. Noam Bardin, the CEO for the service, explained that last year Waze was "the only reasonable competition" to the search giant in real-time traffic information.

Earlier, Apple had been reported to have made an exploratory bid for Waze, just after the release of its own maps service – perhaps, because those were largely criticized by users. However, the giant was rebuffed after offering about $500 million for the company. Google has already begun implementing its own satellite and Street View imagery into the Waze app.
By:
SaM
September 11th,2013
Posted by:
Date:
Wednesday, September 11th, 2013
No comments
Articles Search
Most Popular Stories
Articles Categories
Articles Tags