Google Offered New Plan to EU Antitrust Commission

Added: Thursday, September 19th, 2013
Category: Recent Headlines Involving File Sharing > Current Events
Tags:ET, p2p, Torrent, Piracy, Peer To Peer, Network, Hackers, Internet, BitTorrent, Google, utorrent, bitcomet, extratorrent, www.extrattorrent.com, 2013

Google offered new proposals to EU antitrust regulators in attempt to avoid a huge fine and to settle a 3-year row over how the company presents search results. The EU competition chief would decide on the proposals soon, but he may put it to market testing, where the competitors would get a say on its approval or rejection. In case this Google's attempt fails, the EU Commission could fine Google up to 10% of its revenues, while imposing its own ruling on how the company presents its own and others' websites in search results.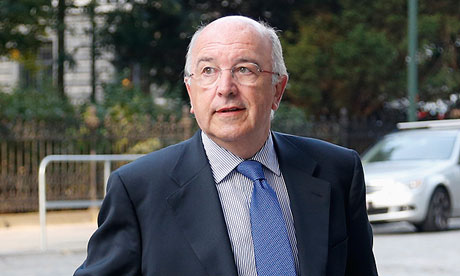 The ultimate aim of the Commission is to make sure that the monopoly of the tech giant in search isn't used to shut out competitors in various fields. Google previously offered to make some alterations to how it brings search results, but the other companies roundly rejected this proposal a few weeks ago.

Google is not the only company under the pressure of EU antitrust investigators. For example, the Commission has told Samsung Electronics to offer new concessions in an antitrust investigation over its use of "standards-essential" patents in lawsuits against Apple in 2012. In this case, the investigators are trying to stop Samsung from attempts to shut out rivals by refusing to license the patents that are needed in modern smartphones. These moves breach the pledges made by Samsung to standards bodies.

It is known that a few months ago the European Commission charged Google's Motorola Mobility with a similar offense over lawsuits launched in Germany against Apple for iPhones and iPads with 3G wireless capability.

In case Samsung fails to satisfy the European Commission, it could also be fined 10% of its 2012 worldwide revenue, which is a huge bunch of money ($18.3 billion) – this would become the largest fine ever imposed by the authority. Thus far, the record is €1.47 billion, imposed last year over a cartel in TV parts, against 8 companies (the list included such giants as Samsung, Philips, LG and Toshiba).

The spokesperson of the European Union claimed that the Commission could confirm that Samsung had submitted proposals, the authority had assessed them and asked the company to make some improvements.
By:
SaM
September 19th,2013
Posted by:
Date:
Thursday, September 19th, 2013
1

| | |
| --- | --- |
| posted by (2013-09-20 05:02:02) | |

| | |
| --- | --- |
| | THANK YOU " * |
2

| | |
| --- | --- |
| posted by (2013-09-20 15:17:49) | |

| | |
| --- | --- |
| | I really don't understand how this stuff works. Google is a US corporation. They should just tell the EU to go fack themselves. This desperately screams of "look at me I'm still relevant in the 21st century!" by the EU. Pathetic. |
3

| | |
| --- | --- |
| posted by (2013-09-20 21:59:50) | |

Google Offered New Plan to EU Antitrust Commission,
plus a sheik from Saudi Arabia full of sperm,
and a banana split on the side as a kiss my a hole offering.
4

| | |
| --- | --- |
| posted by (2013-09-20 22:03:21) | |

Google is not a U.S. corporation,
it is a Israeli corporation.
5

| | |
| --- | --- |
| posted by (2013-09-22 20:44:33) | |

| | |
| --- | --- |
| | It doesn't matter who owns Google they should just tell the EU to go away in jerky movements.. They can levy all the fines they want, what would happen if they all just said NO!!!!! Stuff your fines... Nothing.. |
Articles Search
Most Popular Stories
Articles Categories
Articles Tags