Twitter Acquired Mobile Advertising Startup

Added: Saturday, September 21st, 2013
Category: Bit Torrent Freedom > The Industries Of Records, Gaming, Software, Movies
Tags:ET, p2p, Torrent, Piracy, Peer To Peer, Network, Hackers, Internet, BitTorrent, Google, utorrent, bitcomet, extratorrent, www.extrattorrent.com, 2013

The microblog's latest acquisition appears to be its biggest to date, as the company has paid about $350 million in stock for the mobile advertising startup called MoPub.
The deal can be compared to Google's DoubleClick purchase, as it would give the service a tool to track advertising inventory, offering 3rd parties a way to manage their adverts in advance and bid for their campaigns in real-time mode.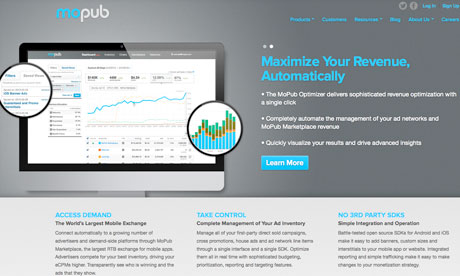 The deal can put Twitter ahead of Facebook in the adverts technology game, because Facebook was trying to create something very similar with its Facebook Exchange, an integral part of its profitability outlook.

The technology of MoPub lies directly on the intersection between mobile platforms and data-driven advertising. As you can understand, it makes it a perfect match for Twitter and its often mobile-first and rapidly evolving consumer base.

According to the announcement made by Twitter, the deal won't change its existing advertising strategy, and it will maintain the same high quality standards that define the company today. Twitter has been showing an advert when is believed to be useful or interesting to a user, and that isn't changing.

The move should help Twitter maintain the profitability drive which its sponsored or "promoted tweets" launched three years ago, before being brought to its mobile apps last year.

By:
SaM
September 21st,2013
Posted by:
Date:
Saturday, September 21st, 2013
No comments
Articles Search
Most Popular Stories
Articles Categories
Articles Tags