Yahoo and Facebook Explain Their Collaboration with NSA

Added: Saturday, September 21st, 2013
Category: Recent Headlines Involving File Sharing > Current Events
Tags:ET, p2p, Torrent, Piracy, Peer To Peer, Network, Hackers, Internet, BitTorrent, Google, utorrent, bitcomet, extratorrent, www.extrattorrent.com, 2013

Marissa Mayer, the current Chief Executive Officer of Yahoo, and Mark Zuckerberg of Facebook responded to critics who have charged tech companies with doing not enough to fight off NSA surveillance. Mayer explained that executives faced jail for disclosing government secrets.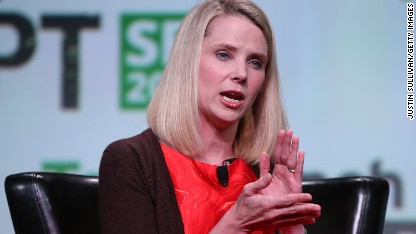 Yahoo and Facebook, as well as a number of some other tech leaders, want to publish the number of requests they receive from the spy agency. However, organizations are forbidden by law to disclose how much information they provide.

Yahoo was asked why tech giants hadn't simply told the public about what the United States surveillance industry was looking for. Mayer explained that releasing classified data is treason. However, Yahoo from the beginning has been skeptical of those NSA requests, and even sued the foreign intelligence surveillance court, providing the legal framework for NSA surveillance, but without success.

Mark Zuckerberg also believes that the government had done a "bad job" of balancing people's privacy and its duty to protect. After the truth about PRISM was revealed and the US responded that they aren't spying on any Americans, Zuckerberg pointed out that it was no help to inspire confidence in companies trying to serve people worldwide. Facebook and others were pushing successfully for more transparency and are still ready to sue in order to get this.

A few days ago, executives from Yahoo, Facebook, Google and other tech giants met the president's group on intelligence and communications, whose task is to review the technologies used by the NSA. The meeting resulted from the lawsuits Yahoo and Facebook filed again to force the surveillance court to allow them to disclose more data. Yahoo claimed that its inability to respond to news reports has harmed the company's reputation and has undermined its business not only in the US but everywhere. Aside from Yahoo and Facebook, Microsoft and Google also filed their latest legal briefs to force the court to disclose more data. For example, Google was asking to be allowed to publish detailed statistics about the types of national security requests it received. In addition, the company has also asked the court to hold its hearing in open rather than behind closed doors.
By:
SaM
September 21st,2013
Posted by:
Date:
Saturday, September 21st, 2013
1

| | |
| --- | --- |
| posted by (2013-09-21 17:12:06) | |

| | |
| --- | --- |
| | Yahoo, Google, Facebook, Microsoft = NSA |
2

| | |
| --- | --- |
| posted by (2013-09-21 18:38:22) | |

Good Article Sam. Thanks alot. Just a query for anyone out there with the know-how: Is there a blog Site other than blogger, wordpress etc.(both NSA gold mines) that would allow me to blog without Obomber watching my every scratch of my ball sack?
No smart ass answers please, no one thinks you're alternatively funny or 'witty' for posting smart ass remarks doogie howser, just answer the f'in question please... Any advice would be appreciated. Thanks.

P.S yes i've tried Yola, not for me.
3

| | |
| --- | --- |
| posted by (2013-09-21 18:56:01) | |

| | |
| --- | --- |
| | For Me it doesn't matter anymore, they have not done anything to protect their clients (us) from the invasion of our privacy, for which they have built these massive empires on the trust of the people who have trusted them to keep them safe. Going forward I am sure that the people of this great nation will have enough of Our constitutional and god given rights trampled on and take them back and correct all that is wrong in Washington soon enough. However, at present I am building a new computer which will strictly run only Linux, will never use a google browser or youtube, will never see a yahoo page, and I already had my family delete their facebook accounts over a year ago. There will soon be in place new media to replace these former reputable and respectable company's with much much better security in the open sector which will be swarmed to for privacy, security (from NSA) and we as a people will always be more watchful and knowledgeable about who may be trying to invade our computers, communications, and Our homes. For me, it will soon be GOODBYE to Google, Yahoo, Microsoft, and whoever else we discover has betrayed the American people and People of the World. |
4

| | |
| --- | --- |
| posted by (2013-09-22 00:30:24) | |

| | |
| --- | --- |
| | Gee Mark ya really think they did a bad job. Great article Sam I just love reading these types that shoot my blood pressure through the roof and give an immaculate hernia. But these are things people need to know. I am all for stopping another 9-11 or worse. As we speak the producers of Newsroom are being water-boarded about how did they know about Saran gas and it's use on whatever rebels we are fighting. If facebook yahoo and Microsoft are giants of technology we are all in deep doo doo. That Chic from yahoo we don't want to ruin our reputation OMG you are way to late. Getting Yahoo on my comp is like getting a virus. Google Chrome go back to being only a search engine. Facebook please go away your site gives hackers a wet dr**m. If we must tell you who is the biggest baddest tech Giant is you havn't been paying attention. Thanks Sam gotta go Its time to smash my hard drive. Hey you above me where did you get that avatar |
5

| | |
| --- | --- |
| posted by (2013-09-22 01:58:36) | |

| | |
| --- | --- |
| | stupid americans...think your the best,your goverment is a joke.as is your country |
6

| | |
| --- | --- |
| posted by (2013-09-22 02:13:26) | |

Basically, if they want you, they'll find you.
If they're not bothering you, you're not important
enough to look for.
7

| | |
| --- | --- |
| posted by (2013-09-22 05:12:53) | |

| | |
| --- | --- |
| | They are just trying to re assure the public by giving patheatic excuses behind their involvement in the PRISM project...ultimately all dey want is money...they couldnt care less about people's privacy |
8

| | |
| --- | --- |
| posted by (2013-09-22 10:25:47) | |

| | |
| --- | --- |
| | Rofl : |
9

| | |
| --- | --- |
| posted by (2013-09-22 13:51:41) | |

| | |
| --- | --- |
| | lol ! pretty ironically that now Snowden has leaked who is working together with NSA ,they all try to wash their hands clean now >> see picture : washingtonpost.com/wp-srv/special/politics/prism-collection-documents/images/prism-slide-4.jpg |
10

| | |
| --- | --- |
| posted by (2013-09-22 14:16:03) | |

| | |
| --- | --- |
| | Then you go to jail and when the public inquires why then we all find out. They caved in period! No better than the scum that coerced them! Traitors who committed treason against America! |
11

| | |
| --- | --- |
| posted by (2013-09-22 19:02:40) | |

| | |
| --- | --- |
| | These companies are complying with court orders to turn over info. If they don't comply they could be jailed and the business shuttered. They didn't agree with the requests and filed appeals, a very expensive process and failed. How many of you posting that they are traitors have ever refused to comply with a court order? Anybody here stood up to the NSA or congress lately? Any of you ever so much as refuse to show up for jury duty, or pay your taxes in protest? How many would risk your companies, jobs, cash, or freedom to protect your right to privacy, which if you look is not protected by the constitution? What would you have done in Google's place? |
12

| | |
| --- | --- |
| posted by (2013-09-22 23:39:54) | |

| | |
| --- | --- |
| | F/U/C/K/ THE NSA, FACEBOOK N YAHOO |
13

| | |
| --- | --- |
| posted by (2013-09-23 02:41:00) | |

@lol66

It's kind of strange though that even with cease and desist orders being served on Mozilla, that apps are still being furnished through the official Mozilla marketplace. It's not that they were forced to comply, it's that they did so without disclosing. Court orders about disclosing info eventually end. That they weren't screaming from the top of their lungs when they did is the problem. The same politicians who would have a conniption about law enforcement opening a sealed letter, actually think that just because your messages, thoughts, self are transferred electronically don't warrant the same rights are the problem.
14

| | |
| --- | --- |
| posted by (2013-09-23 06:04:56) | |

| | |
| --- | --- |
| | You can't tell where the company begins and the government ends. Or the government begins and the company ends. What a truly sorry state the country is in. |
15

| | |
| --- | --- |
| posted by (2013-09-23 09:11:27) | |

| | |
| --- | --- |
| | "We could have done the right thing, and stood up to a terrible abuse of power, but we might have been violated... so instead we caved and allowed the rights of (b/m)illions of our unsuspecting users to be violated instead." |
16

| | |
| --- | --- |
| posted by (2013-09-23 10:08:07) | |

None of this is now news since the NSA/CIA whitepaper of 2001 on Global Cyber Strategy and the retirement of Bill Binney in the same year we have been aware of the master plan,what these companies do not do is stand up to the MAN and say if we cannot work in a free society we will close our doors and you the government shall reap the losses.
If all corporations adopted the moral high ground as one or two have already done then there would be no choice but for the NSA to change tack since the loss of revenue to the country in taxes would be detrimental on a vast scale,unfortunately 99% are not interested in their clients rights and so it is for us the end users to make a stand and change ISP`s and O/S etc to stay ahead of the game (something almost impossible to do),ultimately the only safe way to circumvent being boxed and enslaved to the Global strategy is to war drive and steal your internet through open wifi and not pay for the privilege of being spied upon by ISP`s and the MAN or as a collective refuse to use their corrupted services and force the practice to end.
17

| | |
| --- | --- |
| posted by (2013-09-23 11:47:15) | |

| | |
| --- | --- |
| | And @antman39, Your wonderful freedom filled sugary country is what? At least in America you can still hide 99% of your life from the government and live as though it didnt exist. Enlighten us. |
18

| | |
| --- | --- |
| posted by (2013-09-23 14:44:51) | |

| | |
| --- | --- |
| | Well said ancientwolfgr. As soon as i read his typically stupid comment i felt the need to repsond, but your response more than meets what i had in mind. This was an original discussion about the NSA and the companies it works with. NOT A fight with the people of the Usa. antman39 - These boards are not for people as narrow minded as yourself, so please refrain from showing your ignorance any further. |
19

| | |
| --- | --- |
| posted by (2013-09-23 17:28:44) | |

Hi Ray186;
I'm not up on the details of Mozilla, but I assume it has to do with IP. Not quite the same thing as a FISA court order. FISA is Americas only secret court, even FISA says it has overstepped it's bounds, it has no real rules or limits other than what the NSA wants it to have. Hardly the same game as patent infringement. The only way to get rid of FISA and get control of the NSA is at the election booth.

A tip to my fellow Americans who thought Barack Hussein Obama II would stop this. NEVER EVER believe anything a Chicago Politician says!!
20

| | |
| --- | --- |
| posted by (2013-09-24 15:32:17) | |

| | |
| --- | --- |
| | it seems to be that Google earn shed loads of money from having your home page as the Google Search site. If we all changed our home page to say, DuckDuckGo.com, Google will realise that they are being abandoned by end users and make necessary changes in order to survive. |
Articles Search
Most Popular Stories
Articles Categories
Articles Tags