Pirate Sites Help Determine What TV Shows are Popular

Added: Tuesday, September 24th, 2013
Category: Recent Headlines Involving File Sharing > Current Events
Tags:ET, p2p, Torrent, Piracy, Peer To Peer, Network, Hackers, Internet, BitTorrent, Google, utorrent, bitcomet, extratorrent, www.extrattorrent.com, 2013

Netflix has recently rolled out a new video streaming service in the Netherlands in a hope to create a massive user base. The company is planning to get the rights to the most popular films and TV shows, and the pirate sites can help it with that. Netflix admits that popularity on file-sharing platforms determines what TV-series the company buys.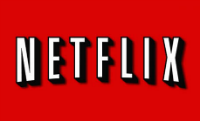 Legitimate video streaming service Netflix positions itself as one of the most prominent competitors to the pirate services. However, its illegal rivals offer Netflix valuable information as to what content the company should acquire for its service. A few days ago, Netflix rolled out its service in the Netherlands, admitting that their offering is partly based on what TV shows do well on BitTorrent networks and other pirate websites.

For example, one of the TV shows acquired by Netflix is Prison Break, because it is very popular on local torrents. Netflix CEO confirmed that they are aware of the many people who download copyrighted content without permission through torrent services. However, it isn't 100% a bad thing, because it also creates demand for the content offered by Netflix.

The legitimate platform claims that though there is some torrenting that goes on, like everywhere else in the world, some of that just creates the demand. Indeed, eventually those BitTorrent users may want to switch to Netflix due to its better user experience than torrenting. For inexperienced users Netflix is much easier than torrenting, because it doesn't deal with files which you need to download and move around. It is just about click and watch.

The streaming service is trying to convert people who are pirating to get their fix, and it seems to be indeed happening. Statistics says that BitTorrent traffic in Canada dropped 50% after Netflix launched there 3 years ago. The main challenge for Netflix is to license as much content as it can, but this is not so easy. Some attentive observers could have noticed that "Game of Thrones" has become the most pirated TV show after Netflix failed to buy the rights from HBO.

Thanks to TorrentFreak for providing the source of the article
By:
SaM
September 24th,2013
Posted by:
Date:
Tuesday, September 24th, 2013
1

| | |
| --- | --- |
| posted by (2013-09-25 23:16:19) | |

| | |
| --- | --- |
| | Netflix has to do something to make it worth the meager 13-14 dollar monthly fee. For someone like me (busted up knee's and a hip spur) the internet, movies and TV have become my main form of entertainment. I had Netflix two months and in that time I saw all the movie's and TV shows that were of interest to me. I renewed my subscription around 6 months later and pretty much nothing changed. With ET I can download a TV show 15 minutes after it's over. Netflix could never compete with that or online Direct TV which is now expanding it's live TV. Even Xfinity/Comcast has next day viewing and movies comparable to Netflix. Of course they cost more but ET is free. Like to see Netflix let you DL a 80 dollar pay per view the day after. Thanks for the post Sam |
2

| | |
| --- | --- |
| posted by (2013-09-27 07:07:29) | |

| | |
| --- | --- |
| | Netflix is easier to use than torrent sites? really, who ever wrote this must have never used a torrent site in their entire life becuase it really is not that hard at all lmao even a child could download a torrent seriously... |
3

| | |
| --- | --- |
| posted by (2013-09-27 22:26:16) | |

| | |
| --- | --- |
| | @" try a 5 year old chinese kid |
Articles Search
Most Popular Stories
Articles Categories
Articles Tags