Google Acquired Smartphone File-Swapping App

Added: Monday, September 30th, 2013
Category: Bit Torrent Freedom > The Industries Of Records, Gaming, Software, Movies
Tags:ET, p2p, Torrent, Piracy, Peer To Peer, Network, Hackers, Internet, BitTorrent, Google, utorrent, bitcomet, extratorrent, www.extrattorrent.com, 2013

Google has bought Bump, an application allowing smartphone users sending pictures, contacts or other files by bumping them together. The software was initially made available on iPhone as a substitute for NFC – technology enabling the same functionality on Android and other smartphones.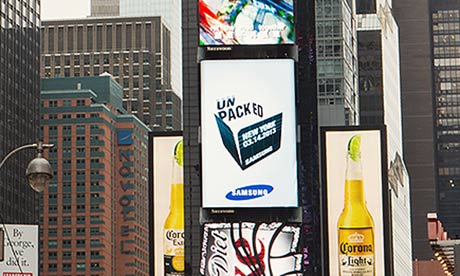 Google's decision to acquire Bump seems to have been partly driven by the release of iOS 7, which introduces a technology AirDrop to transfer data through a combination of Wi-Fi and Bluetooth to multiple devices at once. For Bump, that means that its biggest platform, iOS, would become less useful if users prefer AirDrop instead of its software.

In the meantime, Google also has its own NFC project called Beam, as well as Samsung, which implemented its own "bump" technology to move files between devices. The company didn't disclose the price of the sale, though the experts suggested the price at between $30 million and $60 million.

Bump was established in 2008. The software has had over 125 million downloads for both iPhone and Android, and been used to send more than 1 billion photos. The app was seeing fast growth among users, and had recently introduced a system allowing users "bump" files to desktop or laptop computers.

Bump employs a combination of apps running on the "bumping" devices and the Bump's own servers. The developers explained that the software uses the phone's sensors to literally "feel" the bump, and sends that information up to the cloud. The app's matching algorithm listens to the bumps from phones all over the globe and pairs up devices that felt the same bump. Then it routs data between the two devices in each pair. Bump uses location data and sensor details to find out which two devices that have sent a "bump" are in direct contact.

Contrary to Bump, Apple's AirDrop technology is an ad-hoc P2P Wi-Fi network providing encrypted file transfers. The technology doesn't route data through outside servers, and therefore need no Internet connection at all.
By:
SaM
September 30th,2013
Posted by:
Date:
Monday, September 30th, 2013
No comments
Articles Search
Most Popular Stories
Articles Categories
Articles Tags