Mobile Companies Refused to Comment NSA Spying

Added: Monday, September 30th, 2013
Category: Recent Headlines Involving File Sharing > Current Events
Tags:ET, p2p, Torrent, Piracy, Peer To Peer, Network, Hackers, Internet, BitTorrent, Google, utorrent, bitcomet, extratorrent, www.extrattorrent.com, 2013

Major mobile companies refused to say why they hadn't challenged the court orders which compel them to hand over user's sensitive information. The phone firms still guard their silence over the controversial collection of metadata by the National Security Agency. A few days ago the secretive foreign intelligence surveillance court declassified its legal reasoning for approving the agency's phone metadata program periodically over the past 6 years.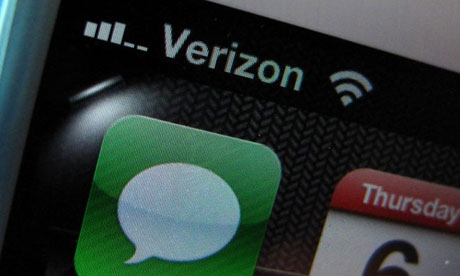 No comments were produced by Verizon, the telecoms giant that was revealed to be under a secret court order to disclose details of the phone records of millions of its subscribers. AT&T, Sprint and T-Mobile US also refused to provide any comments over the issue.

CenturyLink, Louisiana-based company, stated that it respects and protects the privacy of its subscribers and only provides information to the authorities when required by law. The company declined to comment on matters of national security.

In its declassified opinion, the surveillance court explained that no telecoms company has ever challenged its orders for the bulk collection of phone records. The opinion implied that by failing to challenge the legality of the move, the mobile companies were accepting its constitutional status.

Seeking clarification, the industry observers asked 5 of the top American mobile companies whether their lack of resistance to the collection of their phone records was indeed an implicit acceptance of its legality. The phone companies were also asked how they could justify to their own subscribers the decision not to challenge the surveillance court orders, while many online giants, including Yahoo, have contested the legality of such data collection. However, no comments were provided to the reporters asking the companies to clarify whether their compliance with the surveillance court orders relating to agency's data collection was voluntary, or whether they were pressured into conceding without protest.

The decision of the mobile giants not to comment on the NSA requests puts the companies in a very peculiar position. They should understand that by withholding their internal views from the people (their customers, to be precise), the companies are setting themselves apart from equivalent online giants that preferred taking a more bullish stance. In addition, phone companies should realize that they are shrouding themselves in more secrecy than even the secretive foreign intelligence surveillance court – one of the most tight-lipped institutions in the world.

By:
SaM
September 30th,2013
Posted by:
Date:
Monday, September 30th, 2013
1

| | |
| --- | --- |
| posted by (2013-10-01 00:27:23) | |

| | |
| --- | --- |
| | phone spying has been done since the 60`s wire-tapping,with the invention of the cell phone and from the 80`s onwards mobile phone data has been collected,disseminated and stored in Langley and fort Meade,phone companies being attacked by other companies like Yahoo for data collecting is Hypocritical to say the least since they are doing just the same globally and they,Google,Microsoft and many others are part of it with very few doing the decent thing and closing their doors in protest,they all decry others but without their involvement the NSA spying would be severely scuppered. |
2

| | |
| --- | --- |
| posted by (2013-10-01 14:00:53) | |

| | |
| --- | --- |
| | They are going to spy and the phone companies are going to let them. They collect every call made so why is it a big surprise? Big brother is always watching and there isn't much we can do about it. The only thing that is certain is, it's going to get worse and worse! |
3

| | |
| --- | --- |
| posted by (2013-10-01 18:09:02) | |

It's actually against American law for these companies to say anything, they would be shutdown.

It just shows you how weak and docile the American people really are.
Articles Search
Most Popular Stories
Articles Categories
Articles Tags