Brazil Calls for Online Freedom from Surveillance

Added: Tuesday, October 1st, 2013
Category: Bit Torrent Freedom > The Right To Share
Tags:ET, p2p, Torrent, Piracy, Peer To Peer, Network, Hackers, Internet, BitTorrent, Google, utorrent, bitcomet, extratorrent, www.extrattorrent.com, 2013

President of Brazil Dilma Rousseff claimed that the country is fed up with US Internet spying, and announced that it will set up a local network to divorce itself from the Internet. President also ordered a series of measures to enhance online independence and security.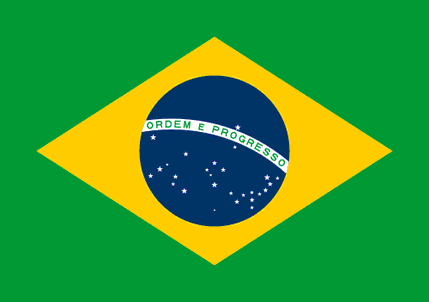 Rousseff is miffed that the US National Security Agency intercepted her own communications, hacked into the state-owned Petrobras oil company's network, and even spied on the citizens who entrusted their personal data to social networks and search engines. Today industry observers are worried that such moves indicate the beginning of the Balkanization of the Internet.

For example, director of the Open Technology Institute said that that the global backlash is only beginning and seems to get worse in coming months. At the moment, Brazil wants online data to be stored locally, but this could break popular software apps and services and endanger the open structure of the worldwide web. Moreover, this would be very time consuming and costly, while encouraging repressive governments to seek greater technical control over the web to crush free expression.

In most cases, it is nations advocating greater "cyber-sovereignty" wanting such control, with Western democracies led by the US and the EU in opposition. In response, the repressive countries can now say that is just making it easier for Western governments to spy on them.

American digital security experts warned that moves from Brazil can embolden some of the "worst nations out there" to seek more control over their Internet. Apparently, the "worst nations" include Russia, China, Iran and Syria.

President of Brazil is going to build an underwater fiber optic cable directly to Europe. Moreover, Rousseff is planning to link to all South American nations into a network free of US surveillance. This is because there's a common understanding between Brazil and the EU data privacy. Brazil has claimed that the negotiations are underway in South America for the deployment of land connections between all countries. Another suggestion is to build more Internet exchange points to route the local traffic away from potential interception. The country's postal service is also going to create an encrypted email service which could serve as an alternative to Gmail and Yahoo.
By:
SaM
October 1st,2013
Posted by:
Date:
Tuesday, October 1st, 2013
1

| | |
| --- | --- |
| posted by (2013-10-01 17:15:09) | |

| | |
| --- | --- |
| | Good call, US has no intention of respecting peoples privacy. |
2

| | |
| --- | --- |
| posted by (2013-10-01 17:26:18) | |

| | |
| --- | --- |
| | as a brazilian living in china, I honestly rather being controlled by the government than being granted this american "freedom". usa's tomorrow is north korea's nowadays. with their sick pursuit of control of the world, they go around pissing off every single nation. I wonder where it will lead. because the "most powerful nation" is not powerful enough to deal with the whole world. oh gosh, no! I( might just be wanted as a terrorist now! |
3

| | |
| --- | --- |
| posted by (2013-10-02 00:22:01) | |

2 ) Hang on their guswang the Red Chinese and Russia want to control the internet so they can repress their peoples even more then they do now; for round two of spying the NSA / CIA etc will cover their tracks better; centralize controls more and not get caught they were careless to let let snowden go so much. Would bet their will be no more snowdens once the NSA / CIA tighten up loose ends.

And you can t be so navie as to think that repressive countries in the world can stop NSA hackings no matter how much they surpress their web ?
4

| | |
| --- | --- |
| posted by (2013-10-02 04:29:40) | |

| | |
| --- | --- |
| | @3 Well at least we wont be writing directly into US databases anymore, the more hoops they have to jump through the better, let the games begin |
5

| | |
| --- | --- |
| posted by (2013-10-02 05:31:24) | |

| | |
| --- | --- |
| | If you think China and Russia wont be spying on their own networks go ahead and trust them. |
6

| | |
| --- | --- |
| posted by (2013-10-02 16:15:54) | |

| | |
| --- | --- |
| | And Rockman ill take that bet i think there definitly will be more Snowdons no matter how much they tighten security theres an old saying, It aint a secret if more than 1 person knows about it.Rock on Snowdon for president. |
7

| | |
| --- | --- |
| posted by (2013-10-03 23:11:34) | |

| | |
| --- | --- |
| | well, i guess Seal Team 1 has a new underwater mission on the horizon! LOL |
Articles Search
Most Popular Stories
Articles Categories
Articles Tags