France Will Fine Google

Added: Tuesday, October 22nd, 2013
Category: Recent Headlines Involving File Sharing > Current Events
Tags:ET, p2p, Torrent, Piracy, Peer To Peer, Network, Hackers, Internet, BitTorrent, Google, utorrent, bitcomet, extratorrent, 2013, www.extratorrent.cc

The tech giant hoped that France would forget its sins and let it do what it wants with EU data having been dashed recently. Local press confirm that Google will get a fine after it failed to comply with an order to alter the way user data is stored and used in order to conform to French privacy laws.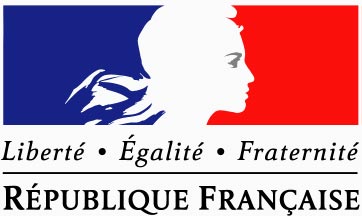 The fine comes as a result of an investigation led by EU data protection authorities of a new privacy policy adopted by Google a year ago. Local privacy watchdog pointed out that Google was ordered to comply with data protection legislation within three months, but it just didn't. It seems like Google just shrugged and refused. The company keeps insisting that local data protection laws can't be applied to users of certain Google services in France.

Now the watchdog will designate a rapporteur to initiate a formal procedure for imposing sanctions. This is done under the provisions laid down in the country's data protection legislation. The tech giant could be fined about $200,000 which seems not much. In addition, the company could in certain circumstances be ordered to refrain from processing personal information in certain ways for 3 months. The company responded that its privacy policy does respect European legislation. It also insisted that it had "engaged fully" with the watchdog within this process.

Industry observers agree that the company is in trouble with European laws in an antitrust case for allegedly breaking competition rules. Google recently submitted proposals to avoid fines in that case. In the meantime, in the United Kingdom, Google is finding itself on the back foot over its policy of refusing to pay tax which the government didn't like at all.
By:
SaM
October 22nd,2013
Posted by:
Date:
Tuesday, October 22nd, 2013
1

| | |
| --- | --- |
| posted by (2013-10-24 10:15:36) | |

if isohunt can be sued and shut down just being a search engine for torrents, why can't google?
more personal information is available from google than just a way to find a file....
Articles Search
Most Popular Stories
Articles Categories
Articles Tags