Security Agencies Target Tor Network

Added: Thursday, October 24th, 2013
Category: Recent Headlines Involving File Sharing > Current Events
Tags:ET, p2p, Torrent, Piracy, Peer To Peer, Network, Hackers, Internet, BitTorrent, Google, utorrent, bitcomet, extratorrent, 2013, www.extratorrent.cc

The NSA has repeatedly tried to attack people using Tor, a popular tool protecting their Internet anonymity. This is despite the fact the software is primarily funded and promoted by the government of the United States itself.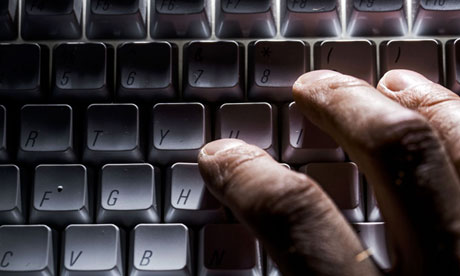 According to secret NSA files, disclosed by Edward Snowden, the agency successfully identified Tor users and then attacked vulnerable software on their machines. One NSA technique targeted the Firefox Internet browser used with Tor and gave the agency full control over targets' computers, including access to files, all keystrokes and all Internet activity. However, the files suggest that the fundamental security of the anonymity service remains intact.

Tor (The Onion Router) is an open-source public project which redirects its users' traffic via other PCs, called "relays" or "nodes", in order to keep it anonymous and avoid filtering tools. Journalists, activists and campaigners in America, Europe, China, Iran and Syria rely on Tor network to maintain the privacy of their communications and avoid reprisals from the authorities. The network currently receives around 60% of its funding from the American government, primarily the State Department and the Department of Defense.

Despite the importance of the network to dissidents and human rights groups, the National Security Agency and its British counterpart GCHQ have devoted their efforts to attacking Tor. They claim that the service is also used by people engaged in terrorism, trade of child abuse images, and virtual drug dealing.

While it seems that the agency hasn't compromised the core security of the Tor software or network, the leaked files detail proof-of-concept attacks, including some relying on the large-scale Internet surveillance systems used by the NSA and GCHQ via Internet cable taps.

Foremost among the concerns is whether the agency has acted against users in the United States when attacking the network. The matter is that one of the functions of the anonymity service is to hide the country of all of its users, which means that any attack could be hitting members of Tor's American user base.

A less complex attack against the network was also disclosed in July 2013, with its details leading to speculation that it had been built by the FBI or another American agency. While at the time the FBI refused to admit it was behind the attack, it subsequently claimed in a hearing in an Irish court that the agency did operate malware to target an alleged host of pictures of child abuse, with the attack also hitting Tor network.
By:
SaM
October 24th,2013
Posted by:
Date:
Thursday, October 24th, 2013
1

| | |
| --- | --- |
| posted by (2013-10-25 00:56:51) | |

I believe TOR was originally a US Navy secure comms tool made by the US Naval research Labs and was subsequently redeveloped but still funded by the US and Swedish Governments.
As the 2013 anonymity-stripping attacks EgotisticalGiraffe on Freedom Hosting users demonstrated, it is possible to attack Tor users indirectly, e.g., via vulnerabilities in servers and web browsers. However, an NSA appraisal released by The Guardian in October of that year characterized Tor as "still the King of high secure, low latency Internet anonymity" and that "there are no contenders for the throne in waiting,although there are others out there like I2P anonymous network which is also low latency.It has to be said due to end to end correlation there are some vulnerabilities which can be exploited even with Tor which being one of the last bastions of freedom for many living under repressive regimes and the watchful gaze of the NSA does not bode well for the rest of us since in their zeal to control the Internet and close some sites others will also get closed down or affected.There is a middle ground for certain comms like sending messages/emails through bittorrent or secure tunneling but privacy for all is dwindling fast. ; (
2

| | |
| --- | --- |
| posted by (2013-10-25 01:06:51) | |

| | |
| --- | --- |
| | with a majority of the largest servers around the globe working with the Americans,British,Germans,Dutch and many other countries all passing their data back to the good ole USA one wonders how long it will take them to come up with software that recognizes the Tor encryption protocol and isolates relays and traffic nodes and then targets those directly.With all the new cyber units in play and the major ISP`s working with the USA it is only a matter of time before even Tor becomes outlawed since it is now against the rules to have anonymity on the web from the NSA,so sayeth the NSA. |
3

| | |
| --- | --- |
| posted by (2013-10-25 18:24:19) | |

| | |
| --- | --- |
| | I see your point about feds possibly wanting to outlaw it now that Tor usage is now within the capabilities of the common folk by way of routers that are running embedded Tor. PAPARouter can do this ( ). For $99.00 you can now fire up a router, connect all of your devices to it and like that, anonymity (for the most part). |
4

| | |
| --- | --- |
| posted by (2013-10-26 06:00:09) | |

I personally do not use a paparouter, but have a ISP hub which is switched to modem mode with my own reconfigured router plugged into it and running Linux without Samba server or samba libs and no applications that have connectivity with Samba servers incl VLC player+ extras and others,just to start with,if probed my PC will not be found as it doesn`t register in the routing table,I use Abine DNT and Maskme aswell as Anonymox and port forward to name but a few security measures and it runs sweet,ultimately short of secure tunnels or torrenting emails there is always the chance of penetration then they have to deal with an encrypted HDD and double passwords to get a sniff of a HDD that is cleaner than a babies backside.
Why have such good prevention one may ask,my answer is to make them work for it,however futile.
5

| | |
| --- | --- |
| posted by (2013-10-26 06:15:32) | |

| | |
| --- | --- |
| | Paparouter to prevent Xkeyscore seems like one solution although still using the tor network which seems quite a hot protocol for them at the moment.As i said before I use linux and keep no history in my browser have a free working anonymiser app for proxy and maskme and do not track me and have removed from the system the chance of any external browsing by a windows system,I think using Tor by itself is going to invite a certain amount of scrutiny unless everyone unilaterally adopts paparouter then there will be no singling out of individual nodes when there are millions of relays and nodes across the planet to keep the NSA working around the clock. |
6

| | |
| --- | --- |
| posted by (2013-10-26 06:37:33) | |

| | |
| --- | --- |
| | @sherab read this www.theguardian.com/world/2013/oct/04/tor-attacks-nsa-users-online-anonymity and I think you will understand what I am referring to in regards using Tor with or without paparouter. |
7

| | |
| --- | --- |
| posted by (2013-10-26 13:12:29) | |

| | |
| --- | --- |
| | I don't want to hear any complaint from the U.S about the chinese or others cyber attack. |
Articles Search
Most Popular Stories
Articles Categories
Articles Tags