Amazon May Face Strikes in Germany

Added: Saturday, October 26th, 2013
Category: Bit Torrent Freedom > The Industries Of Records, Gaming, Software, Movies
Tags:ET, p2p, Torrent, Piracy, Peer To Peer, Network, Hackers, Internet, BitTorrent, Google, utorrent, bitcomet, extratorrent, 2013, www.extrattorrent.cc

It seems that online retailer Amazon may be facing strike action in Germany in the run-up to Christmas. According to the secretary of the German services union Verdi, Amazon should not rely on being able to keep all its promises to customers before Christmas and that Verdi would call strikes when it would hurt Amazon most.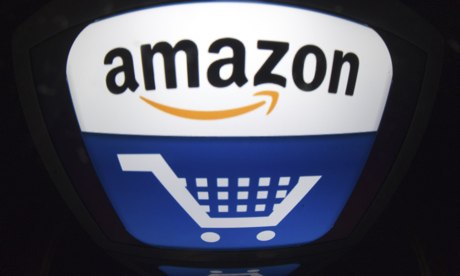 Actually, Germany has already had a few strikes by Amazon employees in 2013 over wages. In summer and fall, a few hundred workers at the American company's distribution centers in Leipzig, Saxony and Bad Hersfeld in the Hesse region walked out. The German services union, accounting for about 2.2 million members, has claimed it wants to force the retailer to negotiate a collective wage agreement which would comply with standards in the German retail sector. In response, Amazon claims that its wages are above average in the logistics industry. Its representatives explained that job descriptions for staff were typical of the logistics industry like the storage, packaging and dispatch of goods. The company also pointed out that the strikes in June and September hadn't affected customers.

At the moment, there is no detail on whether the strikes are planned again for the centers in Leipzig or Bad Hersfeld, or any other of the 8 distribution centers in the country. It is known that Amazon employs over 9,000 people in Germany but is reportedly considering opening 5 new centers in Poland and the Czech Republic.
By:
SaM
October 26th,2013
Posted by:
Date:
Saturday, October 26th, 2013
1

| | |
| --- | --- |
| posted by (2013-10-27 09:27:32) | |

| | |
| --- | --- |
| | disgusting company |
2

| | |
| --- | --- |
| posted by (2013-10-28 10:38:22) | |

| | |
| --- | --- |
| | If you were to divide all the US dollars (not even mentioning all other currencies) in the world over the entire world population everyone would get more than 1500 billion dollars. It really makes me mad how uneven it's all divided. Especially when you see company's claim that they are paying more than enough when they are raking in ridiculous amounts of profit. Employees should at least get a percentage of the profits. Then there is the questing of price, high profits mean you are selling to expensive. There should be a cap of lets say 30%. That way everyone can be sure they aren't paying way way way to much considering what it actually costs to produce and ship. |
3

| | |
| --- | --- |
| posted by (2013-10-28 13:54:49) | |

I dont get why people buy there like i dont get why people fly with Ryanair. These aint selling anything cheaper if you do the math correctly and include all the hidden pricetags you cant avoid.

If this is what "free market" means, please gov, then regulate the crap out of it!
4

| | |
| --- | --- |
| posted by (2013-10-30 11:15:58) | |

No government will EVER "regulate" to any decent degree because the large corporations and the extremely wealthy is where all major political parties donations come from and are also the source for large proportions of all MPs personal donations and campaign funds and who ever bites the hand that feeds them?

And lets not be naïve, NONE of that money is given without any expectations of quid pro quo

and then you have the lobbyists whos REAL job is in some countries to directly "buy" themselves government officials votes, and in others is merely to remind them that they have already been bought by various donations routed through various companies

So rather than the fair distribution of wealth, fair charging for products and services and fair regulation of wages, pay rises, company ethics, company tax payments and fair pricing we see legislation over and over again that favours large companies and the rich, cuts their tax bills and shifts that burden to the already overly taxed poor and middle classes

However bad it might look now Endemion its just the tip of the iceburg. Within 20-30 years expect practically no welfare or public healthcare in Europe and billions of homeless poor living like people in the third world whilst the net wealth of million and billionaires in Europe has increased massively along with the amount of them that exist

Short of an outright and bloody revolution this wont change. And people nowadays are too lazy and too buzy watching TV to organise or mobilise in any decent numbers unless something clearly and specifically impacts on them which is why even the most abhorrent social changes only get small reactions in most countries because they introduce them in ways that affect small groups or subgroups at a time limiting the amount of uproar for each step

Divide and conquer combines with the financial death of a thousand cuts

Genius
5

| | |
| --- | --- |
| posted by (2013-10-30 13:13:57) | |

| | |
| --- | --- |
| | If this is what "free market" means |
Articles Search
Most Popular Stories
Articles Categories
Articles Tags