Edward Snowden Was Suspected Years Ago

Added: Thursday, October 31st, 2013
Category: Bit Torrent Freedom > The Right To Share
Tags:ET, p2p, Torrent, Piracy, Peer To Peer, Network, Hackers, Internet, BitTorrent, Google, utorrent, bitcomet, extratorrent, 2013, www.extratorrent.cc

It turned out that Edward Snowden's former boss warned his CIA bosses four years ago that he thought the techie was a security risk.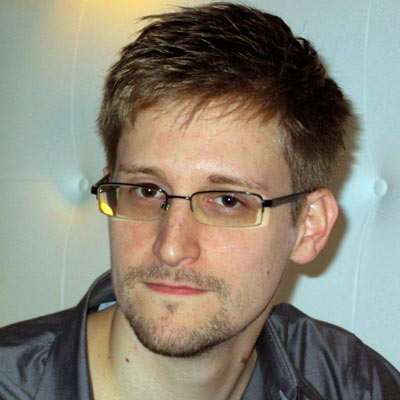 Media sources somehow managed to get their paws on Edward's CIA personal file and revealed that his supervisor had written a derogatory report back in 2009. The report read that the boss noticed a distinct change in Edward's behavior and work habits and suspected him of abstracting documents.

Indeed, the CIA suspected Edward was trying to break into classified PC files and took a decision to send him home from his foreign assignment. However, the red flags were apparently ignored and Snowden left the CIA to turn into a contractor for the National Security Agency (NSA).

It seems that the supervisor's warning, along with the CIA's suspicions, weren't forwarded to the NSA or its contractors. As a result, his personal file surfaced only after the investigators started looking at Snowden's record. This was when the well-known leaks began.

According to media reports, the story emerged after talks to half a dozen law enforcement, intelligence and Congressional officials, who had direct knowledge of the supervisor's report. As we can see, officials admitted the spooks missed opportunity to review Edward's top-secret clearance or at least put his future work at the National Security Agency under much greater scrutiny. Guilty, to put it shortly.
By:
SaM
October 31st,2013
Posted by:
Date:
Thursday, October 31st, 2013
1

| | |
| --- | --- |
| posted by (2013-10-31 19:33:03) | |

| | |
| --- | --- |
| | His personal records somehow make it to media reports? hah. Alright. If you say so. For some reason The Deuce in the Urinal episode of South Park comes to mind. If you haven't seen it, watch it. If you have seen it, you know what I'm talking about. |
2

| | |
| --- | --- |
| posted by (2013-10-31 21:32:26) | |

| | |
| --- | --- |
| | What National (In-)Security Agency not top in Intelligence how unusual and bizarre ,they are never wrong for anything, ever,p.s have to say so or they`ll send me to Gitmo!!. |
3

| | |
| --- | --- |
| posted by (2013-11-01 03:39:43) | |

Apparently when you work for the CIA and you realize they are waging a war on their own country, you become a "security risk". This is the very reason they do all this spying on citizens- to avoid being charged with treason, should people like Snowden get the ball rolling in that regard. They weren't afraid he'd tell foreign agents what the CIA does- they were worried he would tell the people they are traitors.

Also the fact this supervisor's report was unheeded- suggests that other agents/officials let him make it because they joined the military etc. to defend from tyranny rather than perpetrate it. It's likely they agreed with his sentiments, or even provided some other form of support.
4

| | |
| --- | --- |
| posted by (2013-11-01 22:47:25) | |

none of this is news... doesn't anyone remember ECHELON (or the 80s)? the mass storage of all phone calls, emails and sms?
this kind of stuff has been going on for decades.
plus, no foreign country can have telephone connections to the US without all calls being routed through a NSA msc (switch), and that has been that way for decades too.
anyone in the communications field already knew this, and its practically public knowledge, unless you have your head stuck in a computer and not learned anything but how to use the web and blog.

and if the signal is going through the air, its fair game for anyone. thats where encryption comes in handy, but just like when netscape came out with 128 bit encryption, that wasn't even allowed for use outside the US because they couldn't crack it yet. but eventually they could, and then it was used worldwide.

if you are paranoid, scramble your calls, but then the other end needs to be able to descramble it, etc.
make all emails in in text and then put in pw protected rars, then put them in a pw protected rar.
and don't use your simple passwords like you use everywhere.
or learn how to code if you are extremely paranoid.
or, just don't be doing anything illegal, and you shouldn't have to worry about anything.
5

| | |
| --- | --- |
| posted by (2013-11-02 02:37:33) | |

then why did they shut down news of the the world..off course we know why
was it for wire tapping ..but yet these maggots can get away with it more brain food
needed on paper thanks for the article
6

| | |
| --- | --- |
| posted by (2013-11-02 04:59:52) | |

| | |
| --- | --- |
| | "defense" if the courts would be who defends OJ Snowden. |
7

| | |
| --- | --- |
| posted by (2013-11-02 06:17:06) | |

| | |
| --- | --- |
| | the news of the world was hacking peoples com boxes or voice mail. probably because they used simple passwords. that is not the same as the nsa scandal or what the news is talking about. |
8

| | |
| --- | --- |
| posted by (2013-11-03 07:36:30) | |

Representative Rogers even said that the current form has been going on for 10 years, that's all part of the patriot act. that is a Bush legacy.
so, nobody should be surprised by anything, it started in the 80's with Reagan and got stronger with Rush.
its a republican thing. and they are also the congress intelligence committee.
they all denied and lied except the chair of the committee that said of course its happening, the law allows it.
its so vague, they can do anything they want in the name if security.
you have to decide what is better, being safe or not being safe.
its only going to get worse with technology getting better and better.
it's too bad the world can't get along and things get to normal, so we can all live safe and prosperous lives, not controlled by corporations profits and political agenda.
the biggest offenders in that are the oil companies and the oil speculators that keep prices abnormally and unrealistically higher than they naturally would be, which increases the cost of living and expenses of everything for everyone in the world.
really, is 140 billion a year profit needed? isn't 40-70 billion enough? then they could cut fuel prices in half and improve everyone's life. they sure are not investing it in research.
Articles Search
Most Popular Stories
Articles Categories
Articles Tags