Facebook Allow Teens to Post Globally

Added: Tuesday, November 5th, 2013
Category: Bit Torrent Freedom > The Industries Of Records, Gaming, Software, Movies
Tags:ET, p2p, Torrent, Piracy, Peer To Peer, Network, Hackers, Internet, BitTorrent, Google, utorrent, bitcomet, extratorrent, 2013, www.extratorrent.cc

The social network claimed teenagers would now be able to manually change settings and share their posts with the public. Until now, the post of those under 18 could only be viewed by their friends, and by friends of their friends.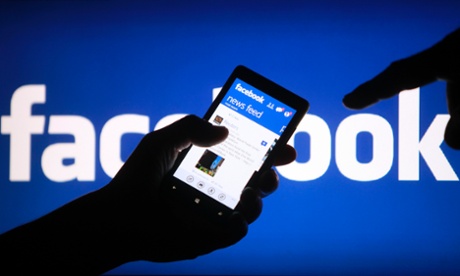 Facebook explained that teenagers are "among the savviest people using social media, and whether it comes to civic engagement, activism, or their thoughts on a film, they want to be heard".

This update will give teens the choice to share more broadly, just like on the rest of social media services. Perhaps, Facebook decided to make this move because of the increasing competition for younger users from new mobile and social services, like SnapChat and WhatsApp.

But some industry experts think that Facebook is sacrificing the safety and privacy of teenage users to further its business. They point out that teenagers don't always have good judgment and to the extent that they make themselves visible to the broader public, there is all kind of people, including predators and junk food marketers, who surveille social media for new targets. Although other social media services also let teenagers share data with the broader public, the amount of personal details people have on Facebook is more extensive than on other social services, where users are able to create accounts with pseudonyms.

In addition, teenagers will now also be able to use the "Follow" feature. The latter allows users to automatically receive public posts from another user without them being mutual friends. The company claimed that the changes would allow teenagers to share data which might benefit from dissemination to a broader audience, like fundraising efforts or promotion of a teen rock band.

The company promised to show teenage users a special notice when they attempt to post information to the broader public, reminding them that the information can be seen by everyone. In the meantime, the restrictions on teen use of the website's private messaging feature won't change. Like before, the users under 18 will only be able to receive messages from their friends and from friends of their friends.
By:
SaM
November 5th,2013
Posted by:
Date:
Tuesday, November 5th, 2013
1

| | |
| --- | --- |
| posted by (2013-11-05 17:34:27) | |

| | |
| --- | --- |
| | How retarded. First off, wasn't there an exploit found in FB for people to view "private" content without the users knowing? I think so. Secondly, Facebook or any site on the internet does not know how old really are - it only knows the date you entered for year of birth. Do you really think teens were honest all along by submitting born in 1999? No! They've already found the work around and can tell any online company they were born in something like 1979. Duh. Teens are not dumb. |
2

| | |
| --- | --- |
| posted by (2013-11-06 13:24:57) | |

| | |
| --- | --- |
| | Services like FB creates oceans of junk among useful information, and thus use up our scarce resourses (electricity, power, PC time, internet traffic etc). Think how much fuel is lost because of these junk! FB should allow users to share info between invited friends, and not public; that is what the social network is. |
3

| | |
| --- | --- |
| posted by (2013-11-07 00:54:42) | |

| | |
| --- | --- |
| | A greater part of the UK`s government surveillance of it`s citizens was to stop pedophiles on the Internet,by allowing Facebook to release a full directory of users and for juveniles to post and be followed by anyone is the same as inviting and encouraging pedophiles to target and monitor kids.Pedo`s the world over must feel like kids in a sweet shop(eew inadvertent pun there),If we wanted to have our private lives on public display the account would not be private to start with duh.!! Facebook |
Articles Search
Most Popular Stories
Articles Categories
Articles Tags