Silk Road Replacement Shut Down Due to Code Leak

Added: Wednesday, November 6th, 2013
Category: Recent Headlines Involving File Sharing > Current Events
Tags:ET, p2p, Torrent, Piracy, Peer To Peer, Network, Hackers, Internet, BitTorrent, Google, utorrent, bitcomet, extratorrent, 2013, www.extratorrent.cc

Black Market Reloaded, a darknet marketplace in the vein of the now-defunct Silk Road, has recently closed itself due to a code leak.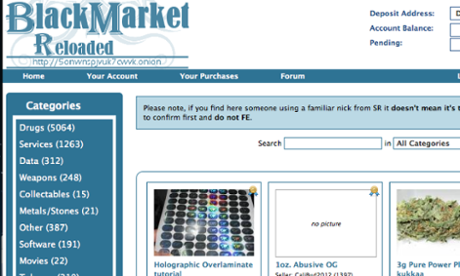 A couple of weeks ago, the admin of the website which is believed to be based in Russia, posted a message on its forums that the site code base had been stolen by the site administrator who was in charge of hosting the marketplace on a virtual private server.

The site admin has posted a message titled "The end of the road", saying that the leak meant he couldn't operate anymore. He promised to put up in a few days a system to allow users to recover their Bitcoins. However, later the amendments were made to the post: the admin said that after reviewing the code and what could have been compromised, he took a decision to re-enable Black Market Reloaded. He then provided a new address for the website, but pointed out that Bitcoin transactions would still be down for a while, because he needed to check whether the code leak had left any potential vulnerabilities open.

The administrator added: "I hire hits on nobody, it's just sad that someone is running a VPS to peek its contents to pretend to be a hacker", - this referred to the allegations that Dread Pirate Roberts, the operator of the Silk Road, had made attempts to pay an undercover police officer to kill some disgruntled employee.

It is known that Black Market Reloaded was among the sites, including Sheep and Project: Black Flag, which tried to corner the market in underground bazaars for illegal products now that Silk Road has been closed by the FBI.
By:
SaM
November 6th,2013
Posted by:
Date:
Wednesday, November 6th, 2013
1

| | |
| --- | --- |
| posted by (2013-11-06 18:28:47) | |

na dpr was busted coz he orered sum fake id to his real name from canada, it went across borders was cought, they connected the dots and got him

end of story, bmr was always iffy, i have used myself many times with no problems, but was never 100% stable OR secure, so it has been coming since bmr was launched.
Articles Search
Most Popular Stories
Articles Categories
Articles Tags