British Citizen Charged with Spying in UK and US

Added: Thursday, November 7th, 2013
Category: Bit Torrent Freedom > The Right To Share
Tags:ET, p2p, Torrent, Piracy, Peer To Peer, Network, Hackers, Internet, BitTorrent, Google, utorrent, bitcomet, extratorrent, 2013, www.extratorrent.cc

A British man was arrested in the United Kingdom and charged by both the US and Britain with hacking into American government computer systems. The systems that Lauri Love and three his fellows hacked into were the Pentagon's Missile Defense Agency, NASA, the US Army Corps of Engineers, and even the US Environmental Protection Agency.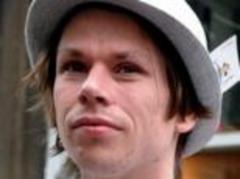 Lauri Love, 28, and his unnamed co-conspirators in Australia and Sweden were leaving "back doors" in the networks in order to later retrieve information. Lauri was charged in the UK with violating the Computer Misuse Act, and in the US – with accessing an American government computer system without permission and conspiracy.

The hacking took place during the last year, compromising personal information of the US military and data on defense budgets, contract bidding, and the demolition and disposal of military facilities. The authorities claim that the hacking caused millions of dollars of losses.

Love was arrested at his home by the cybercrime unit of the UK's National Crime Agency and other officials, but was later bailed until February. It became known that he used online chat rooms for discussing his hacking and efforts to conceal it. In one of them, Lauri discussed the hacking of an Army Corps database which might have contained 400,000 email addresses – the authorities allege that he asked his co-conspirator to grab one email for curiosity. Other allegations read that in July 2013, Love bragged about accessing a NASA database, claiming: "We owning lots of NASA sites".

The alleged hacked systems were discovered in Mississippi and the US Army's Aberdeen Proving Ground in Maryland. They also included a server hosting data about military personnel at Fort Monmouth in New Jersey.

The attorneys admit that Lauri Love faces up to 5 years of jail time and a fine on each criminal count in the United States, if he is found guilty of the alleged offences. Besides, prosecutors claimed that Love faces additional charges in federal court in Virginia, stemming from other unspecified "intrusions".

By:
SaM
November 7th,2013
Posted by:
Date:
Thursday, November 7th, 2013
1

| | |
| --- | --- |
| posted by (2013-11-07 18:07:41) | |

| | |
| --- | --- |
| | It's funny, When an individual hacks a computer he gets arrested. It is criminal behaviour. When the NSA or GCHQ do it, it's for the greater good and OK. One law for them another for us. |
2

| | |
| --- | --- |
| posted by (2013-11-07 20:31:04) | |

| | |
| --- | --- |
| | Agree with DaeWoo, Who's right is it to say what is wrong and right.we are lead to believe there should be a "Governed" opinion on everything. |
3

| | |
| --- | --- |
| posted by (2013-11-07 22:51:57) | |

| | |
| --- | --- |
| | There is a point at which spying on others becomes intrusive and oppressive ,if such a paradigm as one or more users intrusion upon others privacy is to be assumed then there should be 100`s or 1000`s of operators working for the nsa and gchq also being charged with the misuse act as well as Microsoft fusion centres and microsoft themselves for they have backdoors into their own operating systems and monitor windows users without their consent,not to mention ISP`s and all others various governments in the NSA`s overseas partnerships,the w.w.w was created for everyone according to TimBL (it`s creator) so who is to say what can or cannot be done on it or with it,if the NSA and GCHQ want to use these measures against the civilian population they need to better safegaurd themselves against it being done right back at them since it is obviously a 2 edged sword both politically and from the safety and security of the end-user.They have used the excuse in the UK that the measures are to stop pedophiles whilst at the same time Facebook is making public all 13-17 yr olds posts,profiles and the ability for anyone to follow them which to my mind is promoting stalking by pedophiles or by anyone else,this opening of peoples private and family lives to every tom,dick and harry,the opening of every e-mail and telephone call has to be justified, but not at the detriment of the public and to do so is not in either the country's benefit or that of it`s civilian population.STOP THE SPYING! |
Articles Search
Most Popular Stories
Articles Categories
Articles Tags